Bell bottoms, flowing frocks and oh-so-many sideburns — can you dig it?
If you're a fan of "Man Men," here's hoping you can, because when the series returns for its highly anticipated final run, the '60s are over.
That's right! Gone are dark, sleek suits and the winged eyeliner. A new trailer reveals Don Draper and the gang looking maudlin, mysterious and most of all, really groovy.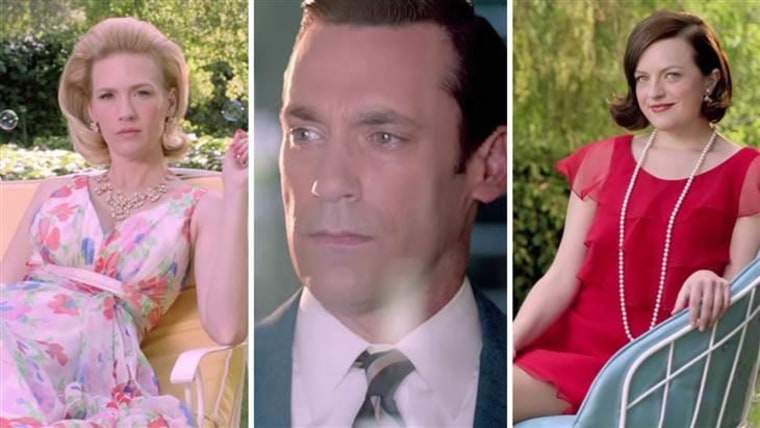 While there's no dialogue in the 30-second teaser, there are hints to be had. For instance, just how far into the future has the ad game gone? Well, Diana Ross' "Love Hangover" serenades the scenes, and that song topped the Billboard charts back in 1976.
But don't bank on that exact year. Before the first half of season seven kicked off, a teaser trailer featured David Bowie's 1970 hit "The Man Who Sold the World." The on-screen action, however, was set in 1969.
The only way to find out for sure about the second half of season seven is to tune in. The final episodes of "Mad Men" begin April 5 on AMC.
Follow Ree Hines on Google+.