Jamie Foxx is being hailed as a hero after he reportedly pulled an injured man from a burning car Monday night after a crash outside the gate of the star's home.
The driver was headed west on Potrero Road north of Los Angeles at around 8:30 p.m. when his speeding 2007 Toyota Tacoma hit a drainage ditch, flipped over several times and caught fire, California Highway Patrol said.
The 48-year-old Oscar winner ran from his Hidden Valley pad to the scene and dragged to driver to safety, according to a Facebook post on Safety for Citizens, a Ventura County crime and safety site, and other reports.
Foxx also called 911, bringing rescuers to the flaming wreck, the Facebook poster wrote.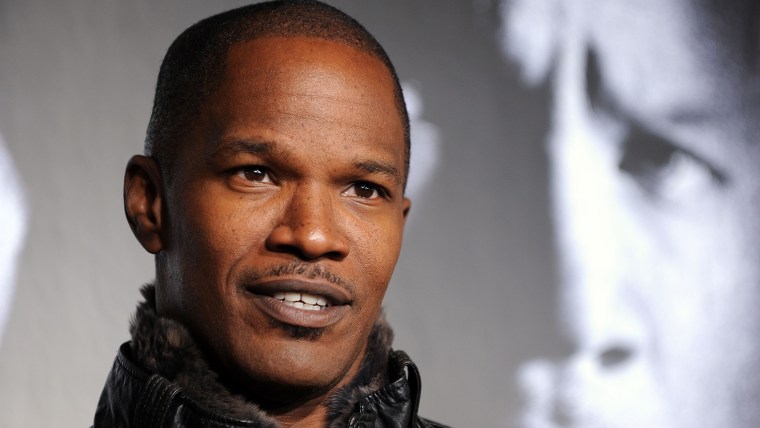 The 32-year-old man, of Newbury Park, was taken to Los Robles Hospital, where he was treated for major injuries, including head and neck trauma.
He was also arrested for driving under the influence, police said.
California Highway Patrol Officer Marco Marin wouldn't confirm that Foxx was the person who'd pulled the driver from the vehicle.
But CHP accident report said two people helped on the scene before first-responders arrived, including one who "retrieved a rescue tool from his vehicle allowing the two citizens to break the window, cut the seat belt, and extricate the driver."
Ventura County Fire Capt. Mike Lindbery told TODAY.com it took 20 minutes to extinguish the flames.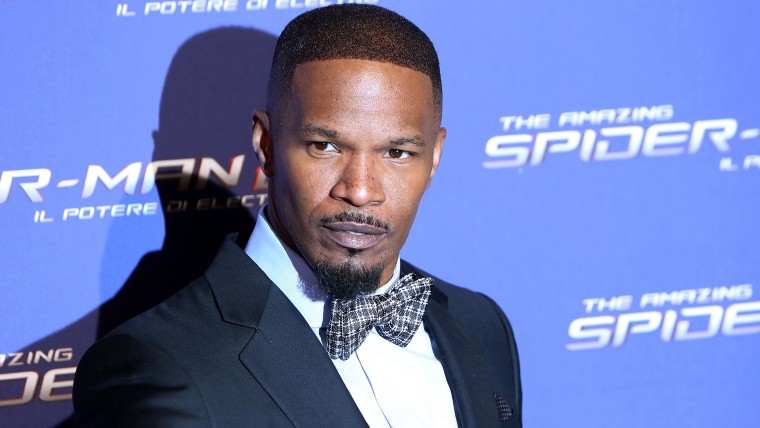 "That is a fantastic act of bravery," said Lindbery, who also wouldn't confirm Foxx's involvement. "To even approach a burning vehicle can be very dangerous."
A spokesperson for the actor confirmed to TODAY.com that the story, first reported by TMZ, was accurate, but declined further comment.
Foxx had not addressed the matter on social media as of Tuesday afternoon.
Follow TODAY.com writer Chris Serico on Twitter.