Seth Rogen is getting real about his decision not to have kids.
During a March 6 appearance on the "Diary Of A CEO" podcast, Rogen, 40, confessed that not having children has "definitely" helped him succeed in life.
"There's a whole huge thing I'm not doing, which is raising children," he said with a laugh.
Rogen, who is married to actress Lauren Miller, added that he doesn't think that being a father would have made him happier, even though his friends have shown him how joyous parenthood can be.
"Honestly, you just are told: You go through life, you get married, you have kids, it's what happens. And me and my wife, neither of us were like that," he said. "Honestly, the older we get, the more happy and reaffirmed we are with our choice to not have kids. Like, it was something we kind of talked about more and we were like, have we made the right choice? Are we sure?"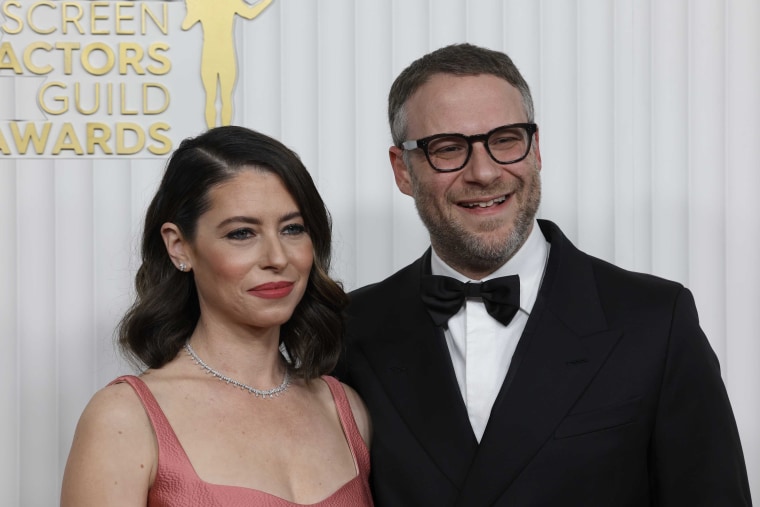 But after much contemplation, Rogen and Miller knew that they had made the right decision. "The Fabelmans" actor said they get to do whatever they want in the prime of their lives.
"We are smarter than we've ever been. We understand ourselves more than we ever have. We have the capacity to achieve a level of work and a level of communication and care for one another, and a lifestyle we can live with one another that we've never been able to live before.
"And we can just do that and we don't have to raise a child which the world does not need right now," Rogen continued.
The "Superbad" actor also said that he's seen his friends parent their kids and he doesn't envy him.
"Not to say their kids don't bring them joy, but I say this, truthfully. Me and my wife seem to get a lot more active enjoyment out of not having kids than anyone I know seems to get out of having kids," he said.
After his appearance on the podcast, social media users shared their thoughts about Rogen's comments online.
One person said it sounded like he's lived a "sad, futile existence" if he doesn't want kids.
Another compared Rogen to Chelsea Handler, who has also spoken out about her decision to be childless.
Although there were many mixed reactions, some commenters applauded Rogen for speaking his truth. One Twitter user said the actor's view on procreation was "spot on" with his and his wife's beliefs.
Another praised Rogen for how he described the joys of not having kids.