/ Source: msnbc.com contributor
Maksim Chmerkovskiy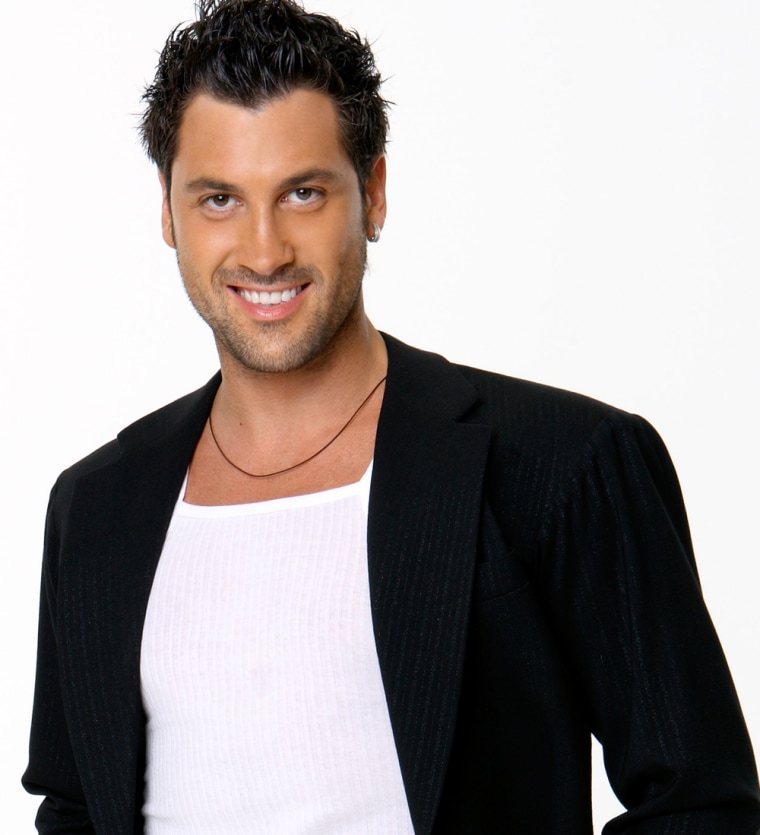 Though he's never waltzed a celebrity to a win on "Dancing with the Stars," Ukrainian Latin champ Maksim Chmerkovskiy tops the professional heap. That's partly due to his taskmaster-like approach to whipping the stars into shape, which allowed him to take both boxing progeny Laila Ali and former Spice Girl Mel B to the finals, and partly due to role as ballroom eye candy. Shallow? Sure! But in a competition that's as much about form-fitting sparkling pants and tear-away shirts as it is about the perfect paso doble, Chmerkovskiy never disappoints.
Julianne Hough
What's not to love about third-generation hoofer, Julianne Hough? Not only is she a top dancer, with two of those coveted mirror ball trophies under her belt to prove it, but she's the arguably best choreographer "Dancing With the Stars" has seen in its seven seasons. The 20-year-old has a knack for tailoring intense routines around her partner's shortcomings and taking the lead without appearing to do so — skills that served her well when she took footwork-challenged Indy racer Helio Castroneves all the way to the victory lap in season-five. But, as her follow up partnership with comedian and DJ Adam Corolla proved, she's no miracle worker.
Mark Ballas
Technically speaking, Mark Ballas is the best of the male pros, but he has one limitation that prevents him from topping the list. The son of ballroom legend and fellow "Dancing" professional Corky Ballas just doesn't know how to reign in his ballroom prowess. That wasn't a problem when he moving alongside Cheetah Girl Sabrina Bryan in his freshman season, or when he was paired up with season six's dancing queen Kristi Yamaguchi, but when Kim Kardashian joined him for this season's ballroom blitz, his fancy footwork just put the spotlight on the reality TV star's frequent fumbles. Still, if one has to have a flaw, being too good isn't so bad.
Cheryl Burke
Back-to-back champ Cheryl Burke has a way with the stars. Well, some of them. With the exception of her forgettable partnership with Mr. Las Vegas, Wayne Newton, she's consistently turned non-dancers into to formidable soft shoes. When she joined the show in its second season, Burke and ex-boybander Drew Lachey took top honors. She managed that feat again with former NFL running back Emmitt Smith in season three. But neither of those accomplishments ranked as her best ballroom achievement. No, that would be when she took an injured Cristian de la Fuente, who suffered a ruptured tendon during an ill-fated samba, all the way to the finals with some creative choreography.
Edyta Sliwinska
Filling as much of the eye candy quota as Chmerkovskiy is Edyta Sliwinska, whose perfect form, barely there costumes and cartoonishly long legs have appeared on every season of "Dancing With the Stars." Of course, the Polish dancer brings more to the show than the flesh factor, but unfortunately, she doesn't always stick around long enough to show it. Seems bad luck of the ballroom draw is to blame. Thanks to her tendency to get saddled with partner's like Evander Holyfield, John Ratzenberger and this season's "Dancing" dud Jeffrey Ross, Sliwinska's only made it to the finals twice.