In "Sit, Ubu, Sit," award-winning writer/producer Gary David Goldberg tells the mostly upbeat, sometimes difficult, and frequently hilarious tale of his improbable career and the people who have filled it. Here's an excerpt:
Chapter One
We're walking down the street in Athens and it's hot. Like in the Iliad hot. There are three of us. Me, Diana, and Ubu, our Labrador retriever. We've been hitchhiking around the world for ten months now, and we're trying to make our way back up to Brussels to catch a student flight over to America. Ubu, who prides himself on never having been on a leash, walks a few paces ahead. He has his big city face on. "Don't try to pet me. Don't tell me how cute I am. We're on official business."
Actually, we're on our way to the Red Cross to give blood. We're completely out of money and we'll be getting ten dollars, a glass of orange juice, and a shower. Diana, who is four months pregnant and will not be giving blood, will get the orange juice and the shower. She's excited. She can't believe she's going to get fresh juice. I can't believe we're going to get ten bucks.
The Red Cross building looks more like a souvlaki stand, but judging by the crowd gathered out in front, today's "shower-juice-American-money combo" is turning out to be a real winner. We recognize a lot of the faces from around town. The American Express office, Syntagma Square. Everyone in their early to mid twenties. Brightly dressed and covered in bangles and beads. Could be a casting call for Hair.
They welcome us into the line and we all smile, hug, do the peace sign, nod and mumble some "hey mans," and offer each other fruits and nuts. I've come to really love and admire this floating community of gentle people we've become a part of. Wherever we've gathered, from Amsterdam to Istanbul, everyone's been open and extremely generous. Willing to share everything they have, down to the very last grain of brown rice.
As we get closer to the Red Cross building, I may be imagining it, but I can swear I hear moaning coming from inside. Diana gives my hand a squeeze. "You're tough. You can do this." I'm surprised she thinks I can be so easily manipulated. And, disappointed in myself when I realize that it's working.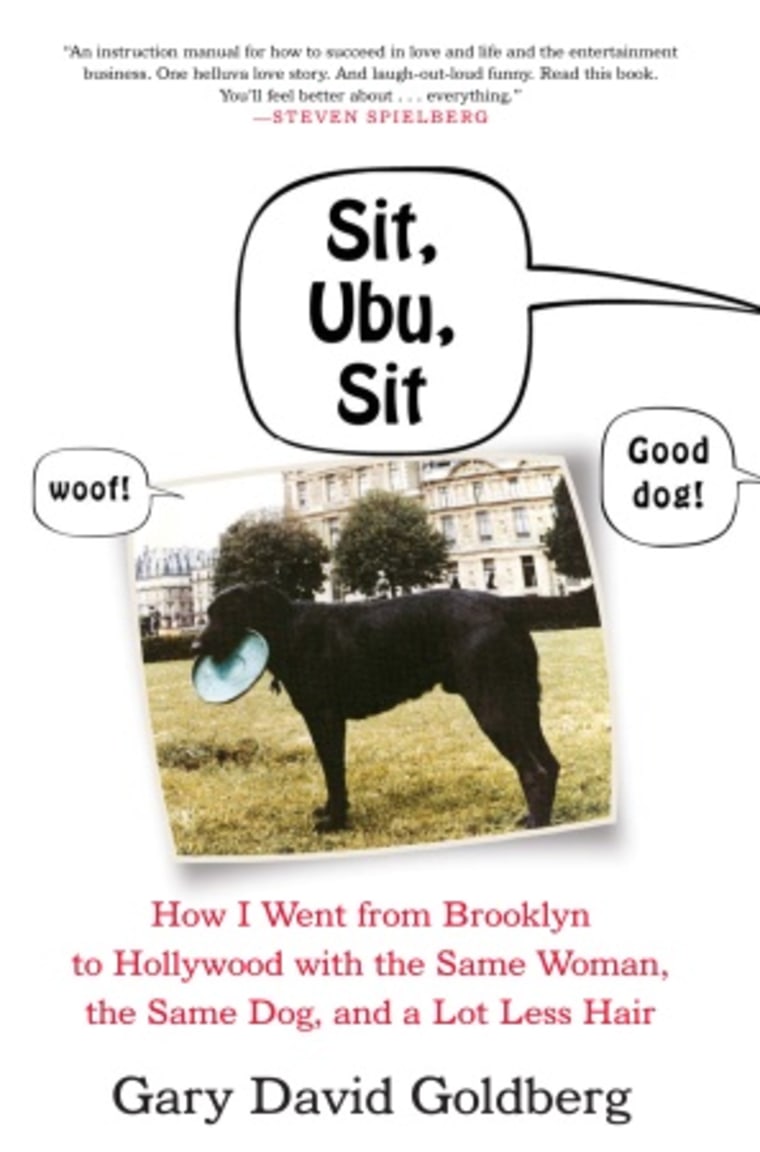 We edge our way forward, but at the front door we're stopped and told that Ubu has to wait outside. Though not happy, Ubu takes this in stride. On some level he was expecting it. With a big yawn of disapproval, he lies down obediently. But, then at the very last moment, he sticks one paw defiantly back into the room. He's becoming passive aggressive. I make a note to talk to him about this.
The nurse, a fortyish woman, is like every other Greek person we've ever met, unfailingly friendly and sweet. Her English is equivalent to my Greek and we quickly realize we have no idea what we're saying to each other. It doesn't matter. We're young. We're in Greece. And I'm about to give blood in a souvlaki stand. Diana gives my hand another squeeze. She really wants that juice.
We move farther into the room and I'm seated now on a little cot. I'm next in line and the guy in front of me, who's being poked at the moment, is not very happy. I hear him shout "merde" several times and, even though I flunked French twice in college, I know what that means.
The guy's becoming more agitated by the moment, and, amazingly, his coloring is beginning to resemble that of the Greek flag — blue on a white background. He begins screaming in a language that I'm pretty sure is French, bearing in mind that I did flunk it twice, and he's speaking rapidly, and I think he wants to know, "Where is the train station?"
For the first time, the idea of me fainting rears its ugly head. The fact that it's 115 degrees in this room and smells like we're inside a diesel engine is not helping. Diana gives me a little kiss for comfort. "You'll be fine."
When I regain consciousness, I'm on a blanket out in the alley. Ubu is there with me, as is Diana. Ubu gives me his "you're still my guy" look and a little lick. Diana gives me the same look without the lick. I notice that her hair is wet and she has the remnants of a cute little orange juice mustache. She holds up a ten dollar bill and she smiles. My work here is done.
In the evening we return to our campsite, which is in a park on a hill across from the Acropolis. In the morning, if you get up early enough before it opens, you can race up the four thousand steps to the top of the Parthenon, and you get to use the bathrooms there for free. While there are no camping allowed signs scattered prominently throughout this park, in typical Greek fashion these signs are not enforced. We did get one "official" visit from two policemen yesterday. But that was only to alert us they had to do their weekly "sweep" and we should be out of the park between eight and ten but we could return at ten fifteen and put the tent back up and they're sorry to bother us and they love California.
It was Diana who introduced me to the world of camping and the great outdoors. Growing up in Brooklyn, we were not really tuned in to the glories of nature and rarely experienced it firsthand. The closest you'd get was when someone told you to "take a fuckin' hike."* But, I have to say, I love it now. And in the ten months we've been on the road, I think we've slept indoors eight times.
On the island of Mykonos, we split the outdoor/indoor difference, living in a cave carved into the hillside above Paradise Beach. We had two "rooms" there. Or, actually, "one plus an alcove," is how the ad would read. We put down a rug. Hung up a madras bedspread. Forty-five hundred dollars a month in New York.
We wait for sunset now to have our dinner. This evening I'm getting a little extra attention from Ubu and Diana. They know that tonight's meal was bought with my blood, so to speak. And they want me to know how much they appreciate it.
Diana and I are vegetarians, not from any great moral concerns but rather the fact that meat's just too expensive. Ubu has not completely bought into this program, and while Diana slices vegetables, he gnaws on some stick meat he's been schlepping with him since Corfu. Without realizing, I must be looking longingly at the meat, because Ubu picks it up and moves over to the other side of Diana where he feels more safe.
Before we took off on this trip, everyone we knew had warned us, "You can't bring a dog to Europe." And, you certainly can't hitchhike with a dog. Crushed by the Nixon presidency and his policies, we had only purchased one-way tickets, not sure when, or if, we would be coming back. There was no way we were leaving Ubu behind.
It turned out to be a relatively simple matter to get him over here. Just a series of shots, which Ubu received stoically, Labrador style. A letter from our vet. And though he had to travel cargo, something for which he's not yet truly forgiven us, and we had to stand around at the airport while he did a twenty-three-minute piss when he was let out of his crate, he otherwise arrived without incident.
As far as hitchhiking goes, most people who pick us up, pick us up because of Ubu. Sometimes, they put us in the back and ask Ubu to sit up front with them. Those are his favorite rides. And I have to admit, he does know his role in those situations. He will give a paw when asked. Give a kiss. And, on a long ride in a comfortable car he will put head in lap and allow himself to be adored and loved, complimented on the softness of his fur and the beauty of his eyes. Behavior I would come to recognize later in certain television stars I'd get to work with.
The lights are coming on now at the Acropolis. Diana has spread out a beautiful batik tablecloth she made while we were living on a kibbutz in Israel. She has an artist's eye for shape and color, and she's brought an instinctive elegance and style to our vagabond life. No matter what we're having she will always put out napkins, silverware, and light a candle. It seems like overkill tonight when dinner is an eggplant, but that boarding-school training dies hard.
Diana and I have been together three years now. The first time I saw her was at my friend Ben's apartment in Brooklyn. She was seated cross-legged on the floor playing the guitar. Long hair, beautiful green eyes, she was a stewardess for Pan American, and she wasn't Jewish. "Yes, one of those," I thought. "I'd like that."
After she finished her song, I had to maneuver my way through a large group of guys who obviously felt the same way I did, but eventually I found myself standing next to her.
"Nice guitar," I said.
A lame beginning to a relationship that was going to last a lifetime, but you have to start somewhere.
"Martin," she said, looking up at me.
"My name's Gary."
"The guitar. It's a Martin."
I revise my plan to pass myself off as a musician between gigs who works in a bookstore at night and wants to be a kindergarten teacher, which I sense would work with her. In point of fact, I am a waiter at the Village Gate, a jazz club on Bleecker Street. I'm twenty-five, a part-time actor, I've been kicked out of two colleges, as well as deselected from the Peace Corps, and I've never earned enough money in any one year to file an income tax return. But I'm not sure I should lead with that.
"I know who you are," she says.
"Really?"
"Yes. I've been warned about you by several of your friends."
I make a note to get new friends.
"Why? What'd they say?"
"They said you were cute. But, they also said you're self-centered, shallow, and vain."
"Perhaps we need to hear from my enemies."
She smiled and she was so beautiful my knees went weak.
We agree to meet the next afternoon, not a date, nothing as serious as that. Just me, a New York native, wanting to show her, recently transferred here, some of my favorite sights in the Big Apple. The problem is, I have no favorite sights. Although I've lived in New York all my life, I've never been to the Empire State Building or the Statue of Liberty, and with Ebbets Field no longer there and Coney Island no longer safe, my favorite sights come down to Madison Square Garden and Eddie Sukenick's apartment, which has color TV.
At the Gate that night I ask Leon, one of the older guys, for help. I explain that I think I've met someone "above my station" and I want to know a "classy" place that I can take her. A place that will say I'm surprisingly sensitive, though obviously heterosexual. That there's more to me than meets the eye, which I think will be my slogan.
"What about the Cloisters?"
"I can't afford a restaurant."
"It's a museum up in Fort Tryon Park. An old convent, beautiful grounds, unicorn tapestries, antiques. Tranquil yet sensual."
I'm hoping I won't fall asleep there but it sounds promising. Maybe that's who I am. Tranquil yet sensual. Maybe that's my slogan.
The Cloisters is absolutely gorgeous. Set high up in the middle of the park. The main building is made up of portions of four medieval cloisters, which have been integrated into a museum. Hard to believe Yankee Stadium is only half a mile away.
Inside the beautiful Romanesque chapel, the paintings and the tapestries are spectacular. We rest for a moment in front of its most famous acquisition, the seven unicorn tapestries. It's unbelievably quiet. And oddly enough, it is tranquil yet sensual. Diana speaks in appropriately hushed tones.
"It's so beautiful here."
"I know."
"Do you come here a lot?"
"I do."
I can see her revising her opinion of me even as we speak. I look off dramatically into the middle distance.
"There's a tranquillity here I find satisfying. A special peace. I sometimes think I'm more myself here than anywhere else I know."
I may have gone too far but no, when I look back she's still seated. She gives my arm a squeeze. I have the decency to say no more.
We're standing outside now in the beautiful gardens, looking out across the Hudson to the New Jersey cliffs. The sun is setting in what I now realize must be the west but I've always thought of as the north.
"Thank you for bringing me here."
She puts her arm through mine and snuggles closer. I make a note to send Leon flowers.
We stand there silently for one lovely perfect moment, then she pulls apart.
"You've never been here before, have you?"
"No. Not really."
"I didn't think so."
She nods and smiles sweetly. Somehow that was the right answer and somehow reassuring. We resume snuggling and watch the sun go down either in the north or in the west.
Twenty-five years later we will return to this exact spot with our second daughter, who was then eleven.
"This is it. This is the spot where Mom and Dad had our first date. Where we had our first kiss."
She looks like she's going to be ill, tries to force a smile.
"I so don't want to be here."
Excerpted from "Sit, Ubu, Sit" by Gary David Goldberg. Copyright © 2008 by Brian Alexander. Excerpted by permission of Harmony, a division of Random House, Inc. All rights reserved. No part of this excerpt may be reproduced or reprinted without permission in writing from the publisher.