What would we do, baby, without "Family Ties"?
From 1982 to 1989, the hit NBC sitcom entertained us with the antics of young Republican Alex P. Keaton (Michael J. Fox), his sisters Mallory (Justine Bateman) and Jennifer (Tina Yothers), and their parents, free-spirited Steven (Michael Gross) and Elyse (Meredith Baxter).
Thirty-three years after its debut, the show's stars reunited on TODAY in honor of Entertainment Weekly's special 25th-anniversary reunions issue, hitting newsstands Friday. And the cast had nothing but affection for one another.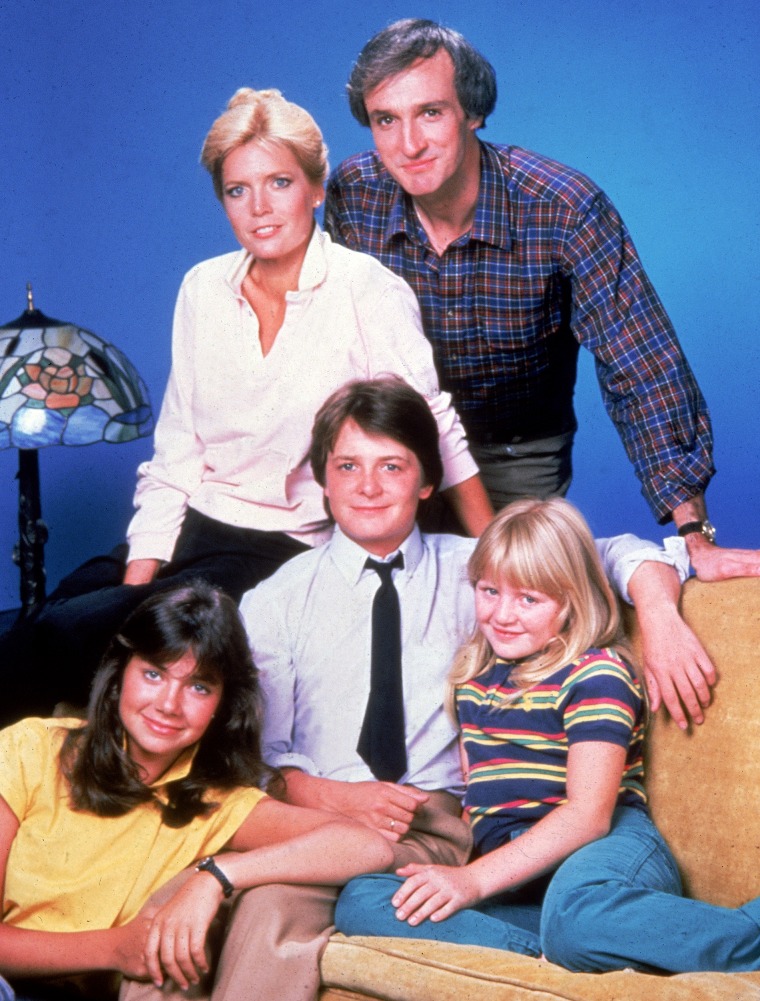 "It's cliché to say that it was like a family and everybody always says, 'They're so great. We all loved each other.' But we really did," Fox, now 54, said.
Fox's onscreen mom, Baxter, marveled at the number of years that have passed since the show ended its seven-season run.
"Cannot conceive that it's that long," she said, prompting Yothers — whom fans remember as the Keatons' baby-faced younger daughter — to point out that she's now 42.
"Which is seven years older than I was when I first played her father," Gross noted.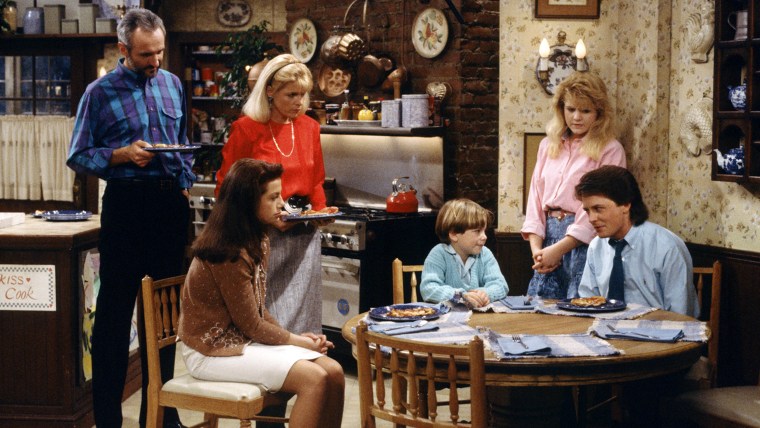 TODAY's Willie Geist then asked the group to weigh in on the show's message about the era in which it took place.
"You have a kind of an understanding, in a way, that we're struggling for now," said Fox. "You can't joke about the schism between the left and the right. It's so, so angry and it's so charged. And we dealt with it like it was just a generational thing and ... love could conquer it. There was an understanding that could be reached."
"Family Ties" undoubtedly changed the lives of all its cast members, but that's especially true for Fox, who met his wife of 27 years, Tracy Pollan, when she began playing Alex's love interest Ellen Reed in 1985.
"I was only there for one season," Pollan said. "And in so many ways, it was such an important part of my life both, obviously, personally and also in terms of my career. And it was such a short, intense period of time. But, I mean, it changed my life in every way."
Of course, all have moved on to other meaningful projects.
Fox continues to act, and has bravely battled Parkinson's disease since the '90s, advocating for a cure through his work with the Michael J. Fox Foundation.
RELATED: Ryan Reynolds, Michael J. Fox team up to find Parkinson's cure
Bateman is currently pursuing a degree in computer science at UCLA, while Yothers is raising a family.
Gross still acts, having recently appeared on Netflix's "Grace and Frankie." And Baxter is happily married to her longtime partner Nancy, having come out in an interview with Matt Lauer on TODAY in 2009.
While Yothers' 10-year-old daughter now "loves" watching "Family Ties," Fox joked that his kids "get all squishy and embarrassed about it."
"Maybe our grandkids will like it," Pollan added.
As for where Alex P. Keaton would be today, Fox said he "probably has some liberal grandkids that he has to deal with."