Family reunion!
We don't know for sure what former "7th Heaven" co-stars Jessica Biel, Beverley Mitchell, and Mackenzie Rosman said to one another when they convened recently, but going by their smiling faces in the Instagram Mitchell posted Thursday, the trio looks quite happy to be together again.
"I have been truly blessed with these two beautiful women who really are like sisters [to] me!" Mitchell wrote on her blog.
RELATED: '7th Heaven' cast reunites at Jessica Biel's restaurant opening: See the picture!
The three ladies played sisters Mary, Lucy, and Ruthie on the series, which ran from 1996-2007 and focused on the Camden family in the fictional town of Glen Oak, California. It boosted the early careers of a number of breakout stars, including Biel, Ashlee Simpson and Gabrielle Union.
"They challenge me, they inspire me, and they make me a better person!" Mitchell continued about her fellow actresses. "Though we don't see each other as often as we would like, it is always like we have never been apart and I couldn't be more thankful!!! I love these two beyond words and have to say that after a few hours together today my heart is full!"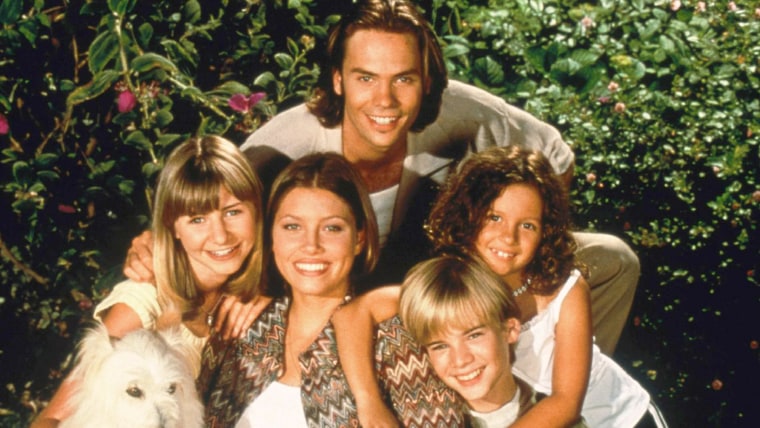 Rosman posted her own version of the picture and noted in the caption, "When I see their happy faces smiling back at me, 7th Heaven."
RELATED: Too soon? Nah. From '7th Heaven' to 'Buffy,' we love these retro reunions
This wasn't the first time the ladies have convened; when Biel opened up her restaurant Au Fudge last year they congregated (with "Heaven" co-stars Catherine Hicks and Barry Watson) for another great picture:
Nice to see that the family that grows up together, stays together!
Follow Randee Dawn on Twitter.