For Peta Murgatroyd, exercise is a family affair!
The "Dancing With the Stars" pro brought fiancé Maksim Chmerkovskiy and their 4-month-year-old son, Shai, to the gym with her on Monday for the most adorable workout ever.
Murgatroyd took to Instagram to share a video of the family's fitness fun.
"Mum getting after it in the gym with some special helpers - Shai, @maksimc, and the amazing @timhartwigtrain. Working hard for that wedding body! #workingmom#fitnessmom," the dancer wrote in the video's caption.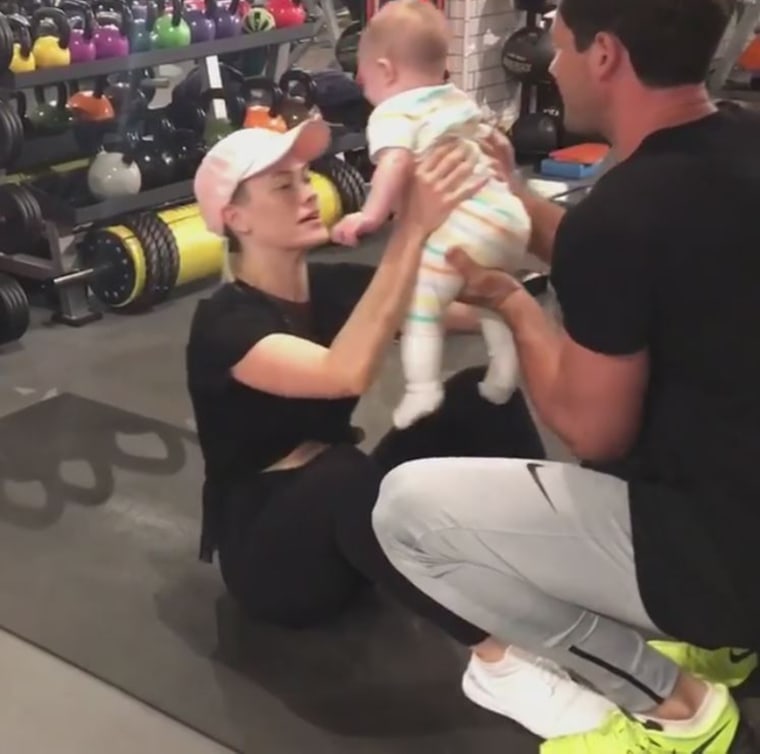 The cute clip finds 30-year-old Murgatroyd performing lunges, sit-ups, bridges and other exercises all with dad and baby's help.
Check out little Shai giving mom a kiss after each sit-up! What a motivator!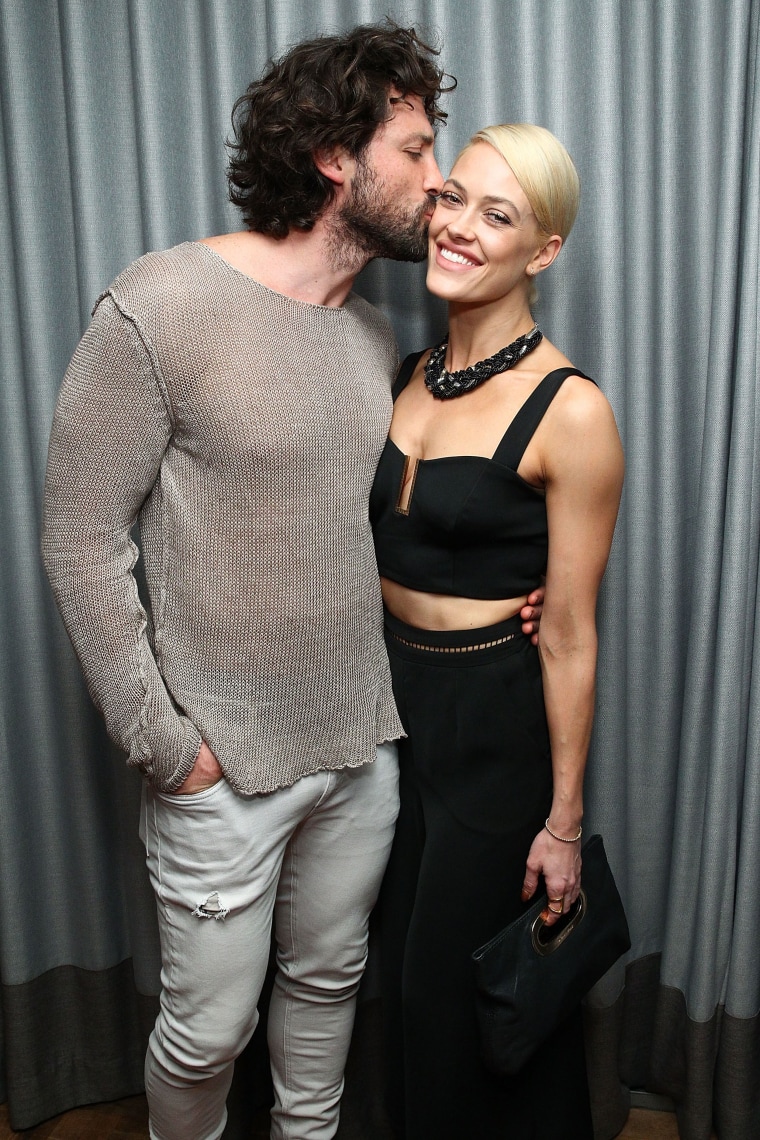 Murgatroyd, who gained about 40 pounds while pregnant, told Fit Pregnancy and Baby last month that she continued lifting light weights, walking on a treadmill and practicing Pilates until Shai's debut.
"Keeping up my core strength helped me push during the delivery," Murgatroyd said.
But, said the "DWTS" champ, she had to adjust to the changes in her body after giving birth, and knew others moms go through the same mix of emotions.
So, she posed a bare-bellied selfie eight days after welcoming Shai "as a way to reach out to other women."
"I want to show women you should be proud of where you are," said Murgatroyd. "Don't always look into the future, or you'll miss the now."