Fall Out Boy fans were thick on the ground — and thick with special makeup! — in preparation for the band's rockin' appearance on the TODAY plaza Friday.
And the band sure delivered!
Fans packed the plaza, wearing a lot of short bobbed wigs in honor of the actress the band sings about in "Uma Thurman."
Even TODAY's Natalie Morales, who had fun grooving along with Al Roker, wore one: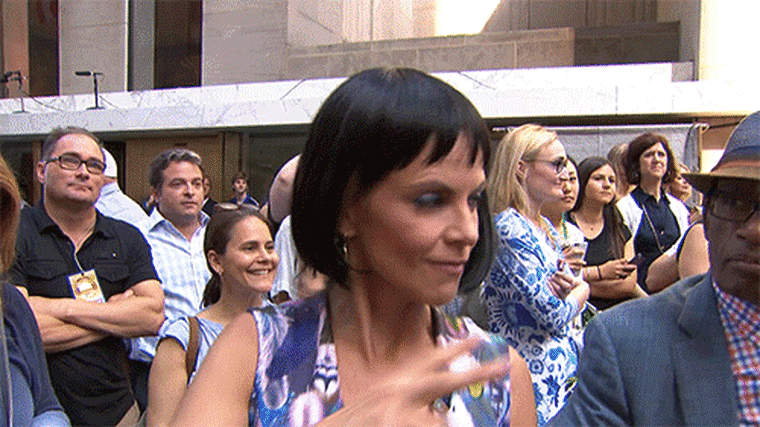 Of course, everyone was really there for the music!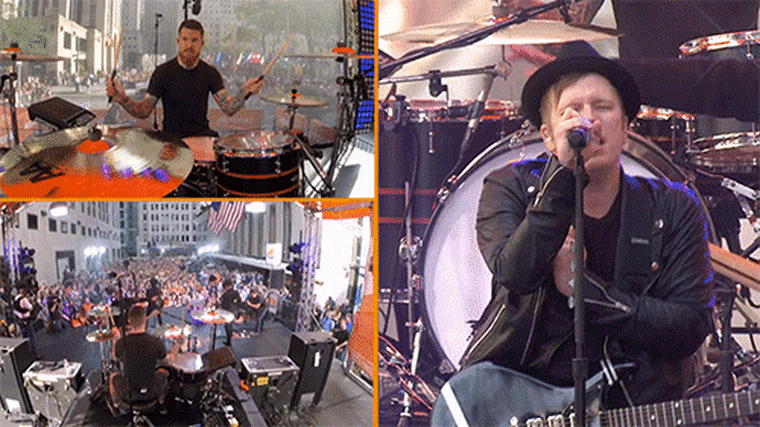 Fall Out Boy (Andy Hurley, Joe Trohman, Patrick Stump and Pete Wentz) are multi-platinum artists who've been performing together since 2001, and have released big hits like "This Ain't a Scene, It's an Arms Race" and "My Songs Know What You Did in the Dark (Light Em Up)."
They're also known as a cracking good live band, proving it in person once the show got going:
During a brief visit in the studio, singer Stump admitted they do get nervous when going out on the road (as they'll be doing this summer with Wiz Khalifa).
"It's a very specific kind of nerves ... the first few days of tour," he said. "It's all technical, you''re like 'I hope this part of the stage doesn't fall apart.'"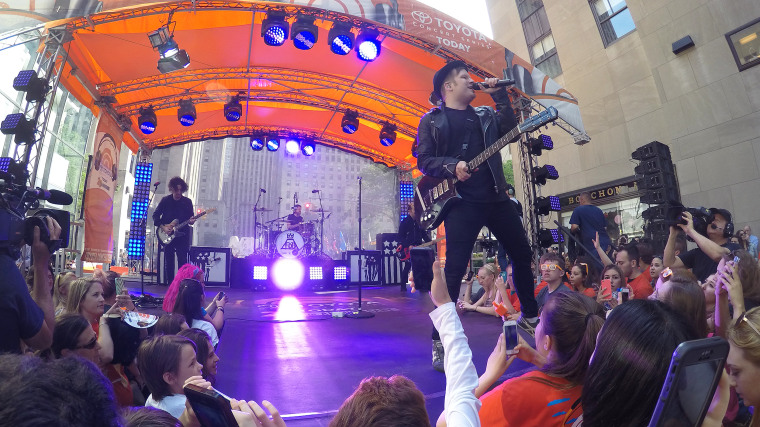 Stump was in awe of the "dedication" of fans who had lined up overnight to see them play:
But before Fall Out Boy even took the stage, all of those fans who turned up early had to pass the time waiting. What did they do? They waved at the camera, tweeted ... and read books!
Stay tuned for more videos and pictures from their performance!