They've been partners on and off the stage for two decades, but somehow country crooners Faith Hill and Tim McGraw have never partnered up for an entire album — until now.
The singing duo, who married in 1996, just announced plans for an untitled joint album to be released later this year.
But you won't have to wait that long to hear a sample of what's to come.
The first single from their new collaboration, a track called "Speak to a Girl," will come out Thursday and they'll perform it onstage at the Country Music Awards on April 2.
RELATED: Tim McGraw brings daughter to AMAs — and she looks just like mom Faith Hill!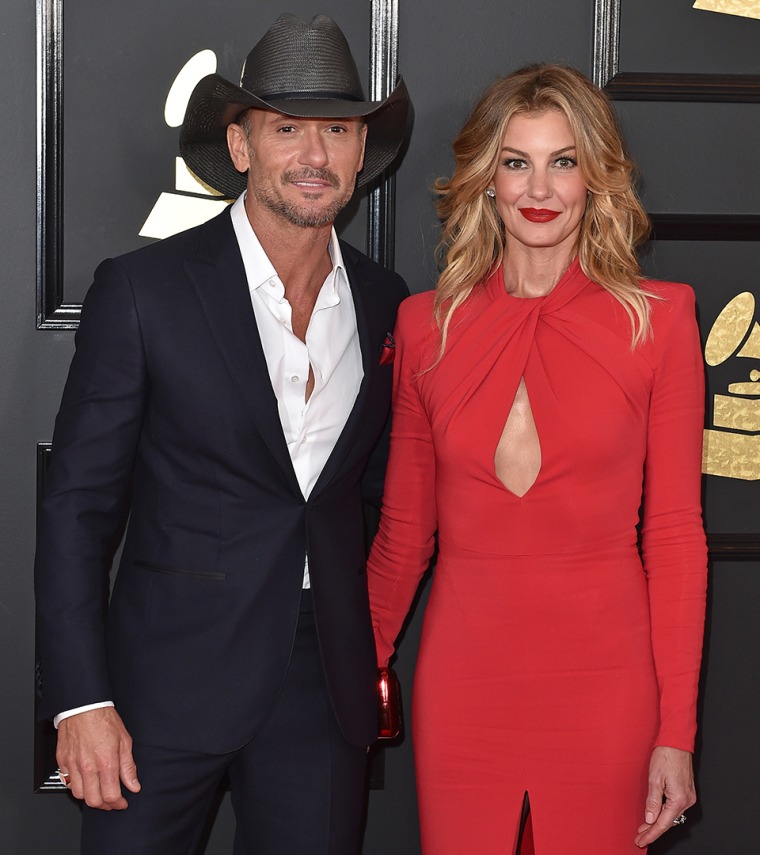 While this will mark their first full album together — something that shared fans have long hoped for — this is far from their first time working together.
The two have teamed up for several hits over the years, including 2007's "I Need You."
RELATED: Tim McGraw greets daughters' dates holding a sledgehammer
They've even toured together twice — and they're about to do it again. The couple will kick off their "Soul2Soul" world tour in New Orleans on April 7.