Tim McGraw turned the big 5-0 on Monday, and his wife (and musical partner), Faith Hill, is celebrating his milestone birthday with a message filled with love and exclamation marks.
See for yourself. Like a fine wine, their marriage gets better with age!
"Never better baby!!!!" Hill wrote. "Happy 50th Birthday my love. This world is a better place because of you. I know you are having one of the best days of your life!!!!!"
If he wasn't before, he certainly is now, thanks to Hill!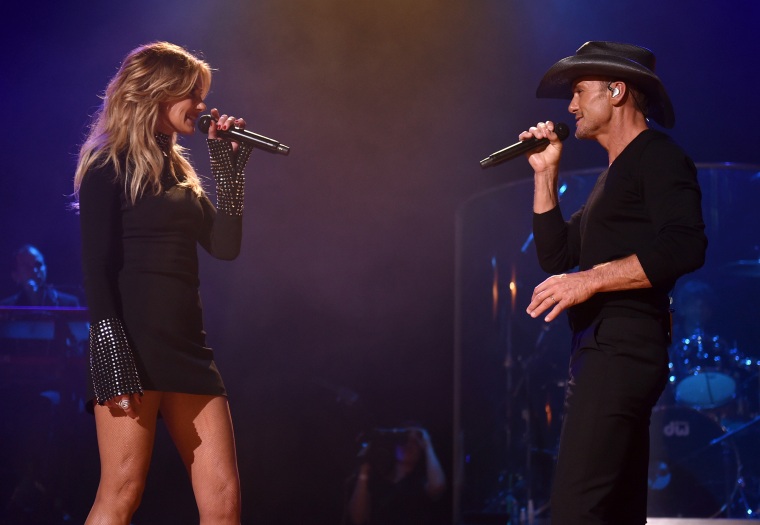 McGraw and Hill, who have three daughters, married in 1996 and have been making beautiful music together ever since, both figuratively and literally. The country superstars have collaborated on several hits, launched co-headlining tours, and will release a joint album — their first — later this year.
RELATED: After 20 years, Faith Hill and Tim McGraw are finally recording an album together
Enjoy this special day, Tim and Faith!