We can feel the magic floating in the air ... and it feels like a new single from country star Faith Hill!
On Friday, Hill released an album called "Deep Tracks," a collection of 13 songs that were never released as singles. Fans will recognize 10 of them from previous albums — but three are new, and one is apparently hubby Tim McGraw's all-time favorite.
RELATED: Faith Hill posts shirtless pic of husband Tim McGraw washing her car
The song is called "Why," and we can see why McGraw digs it. The clip that Hill teased via Twitter is ... centrifugal motion. It's perpetual bliss. It's that pivotal moment. It's — ah — impossible!
Whoops, wrong song. This one's more emotional than the poppy chart toppers we know and love, but Hill's poetic lyrics and angelic voice feel plenty familiar.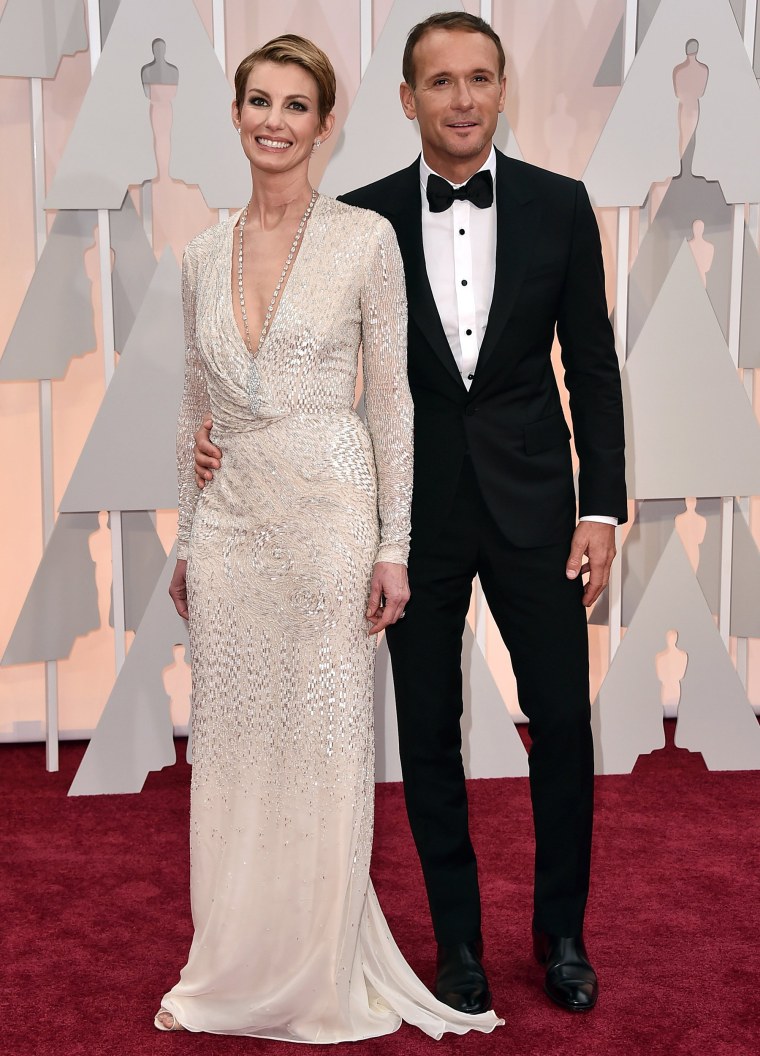 "Was there anything I could have said or done?" she sings. "I had no clue you were masking a troubled soul. God only knows what went wrong ... and why you would leave the stage in the middle of a song."
RELATED: Faith Hill and Tim McGraw are joining 'The Voice'…and hitting the road!
Juicy! So now we want to know ... is this a tale of trouble in paradise for country's first couple? A cathartic plea to a past lover? A work of fiction? Someone needs to pull a T. Swift and drop a hint.
Until then, we'll just be over here, listening on repeat.