Tim McGraw and Faith Hill recently celebrated 20 years together, and make no mistake, the decades have done nothing to dull the passion for this country music couple.
In fact, Hill just shared photographic proof of McGraw's devotion to her — and her appreciation of it — on Instagram.
On Sunday, McGraw grabbed a bucket, left his shirt and shoes behind and washed his wife's car before a special night out.
"My hubby gettin my ride ready to go see @adele in Nashville!!!!" Hill captioned the shirtless shot. "Yes, baby.....scrub those tires."
Last week, it was "The Live Like You Were Dying" singer who posted a pic of a sweet message from his wife.
To ring in their anniversary, she wrote him love note — in lipstick!
RELATED: Tim McGraw shares romantic story of proposal to Faith Hill
Of course, none of this should surprise fans. These two have been setting the bar for romantic gestures for a long time.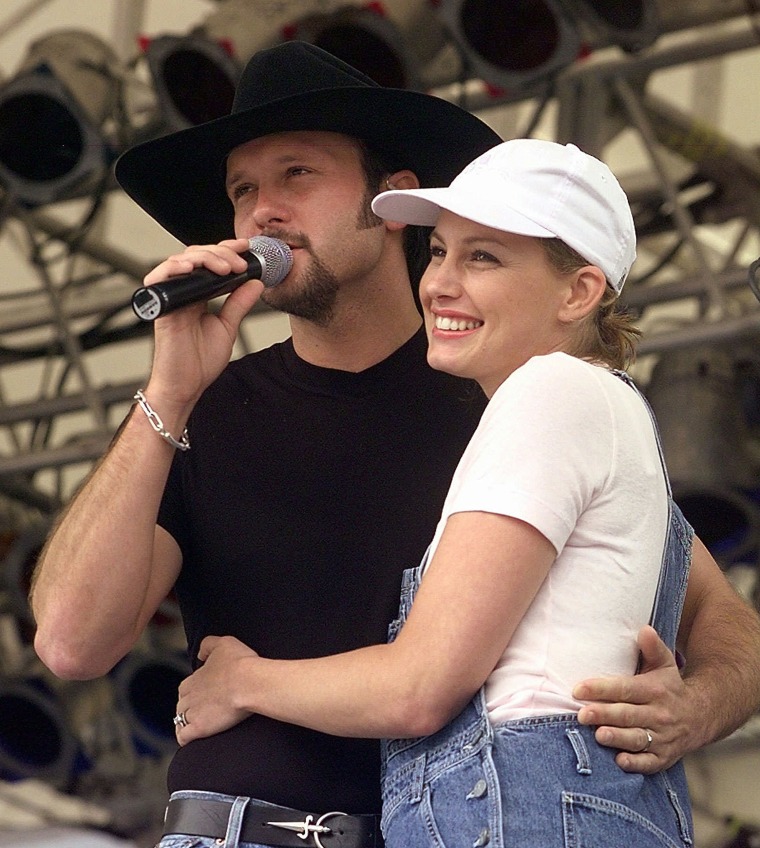 Earlier this year, to mark McGraw's birthday, Hill shared a photo of them with their daughters and wrote, "There is no man that could be more loved than you."
RELATED: Faith Hill and Tim McGraw are joining 'The Voice'…and hitting the road!
And for their anniversary last year, he opened up about the moment she said, "Yes, I'm going to be your wife."
Follow Ree Hines on Twitter.