Believe it or not, it's been 35 years since we first met the girls of Eastland Girls School on the "The Facts of Life." The stars of the classic sitcom, which ran from 1979-1988, reunited at the Paley Center in Beverly Hills, California, on Monday night to celebrate the milestone and dish about "the good and the bad" of working on the sitcom for nine seasons.
"We were such a guilty pleasure for many people for so long," Mindy Cohn, who played spunky Natalie Green, told TODAY.com. "It's kind of nice that we have aged into being cool now."
The reunion also brought out Charlotte Rae, who played housemother Mrs. Garrett; Nancy McKeon, who played tomboy Jo Polniaczek; Lisa Whelchel, who played rich girl Blair Warner, and Geri Jewell, who became the first actor with cerebral palsy to be featured on a TV series when she accepted the role of Blair's cousin Geri. Missing from the reunion was Kim Fields, who played Tootie Ramsey. Fields was unable to attend, but sent a video message to her cast mates and fans.
The women held nothing back during the reunion, revealing some little-known-facts about the charming coming-of-age comedy series.
The girls didn't swoon over George Clooney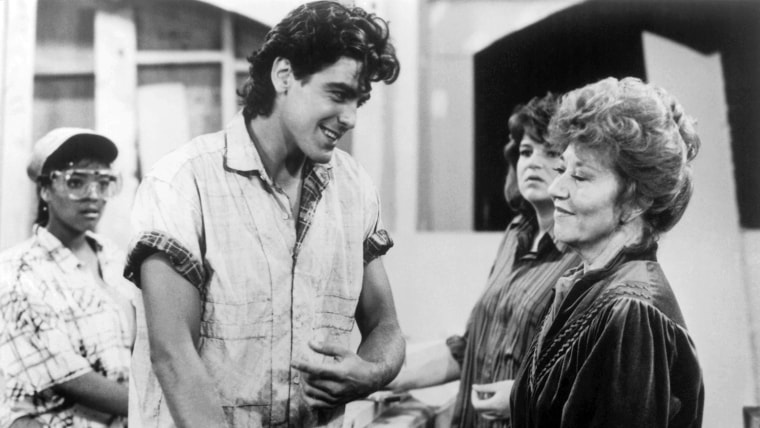 One of George Clooney's first major acting roles was playing a handyman on "The Facts of Life," but despite his hunky looks, he failed to make an impression on the female cast of the show.

"He was just another actor to us," Cohn said. "We already knew him when he came to our show, because he had worked on a nearby set, so it wasn't a big deal for him to be on the show. He didn't just walk in one day."
Whelchel, who shared an on-air kiss with Clooney, said she can't even remember the lip lock.
"I am all for repressed memories, but why I repressed that one I don't know!" she joked, adding that she's "since watched that (scene) several times" on YouTube.
Lisa Whelchel once got punched by 'Jan Brady'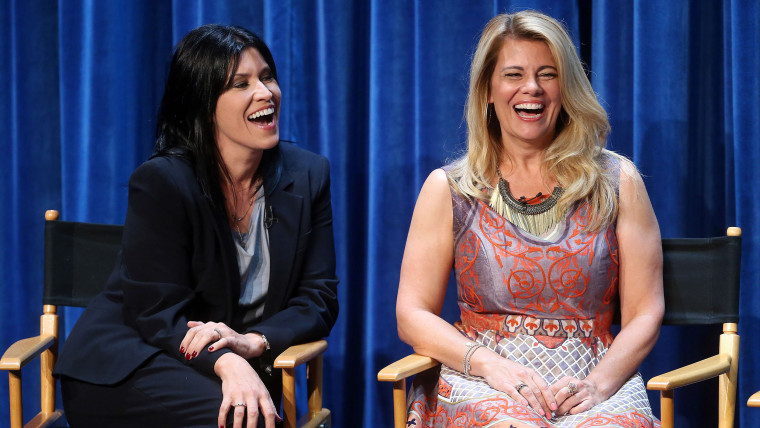 Eve Plumb, best known for her role as Jan Brady on "The Brady Bunch," appeared on two episodes of "The Facts of Life" as the sister of Blair Warner. While rehearsing a scene in which their characters got into a physical fight, Plumb accidentally punched Whelchel in the face.

"It didn't really hurt but I milked it a bit," Whelchel said. "I (decided to) have a little fun and called the makeup artist to come in early the next day. ... I had her make me up like I had a black eye! Everyone was rushing around trying to figure out what to do. ... I kept (the charade) up until lunchtime."
Mindy Cohn wanted her character to get some action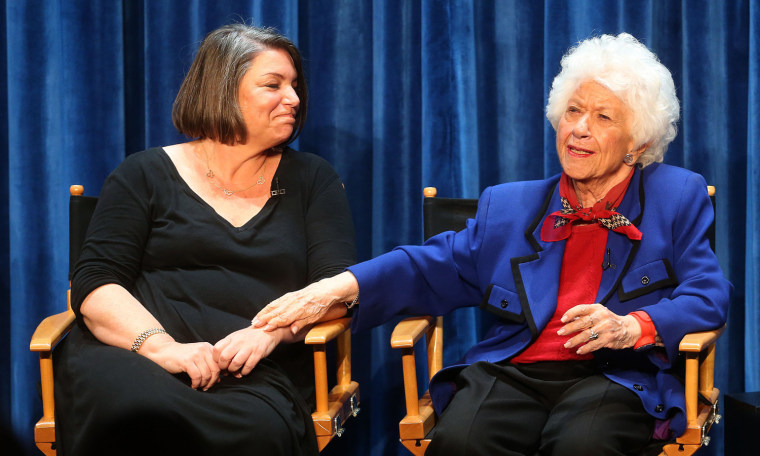 "The Facts of Life" tackled many controversial issues, including teen suicide, eating disorders and death, but it took nine seasons for one of the Eastland girls to lose her virginity. In a pivotal episode during the ninth season, Cohn's character Natalie has sex with her boyfriend, something Cohn says was a long time coming.

"My character was the only one in a committed relationship at the time and, honestly, one of us just had to break a hymen, no?" Cohn joked to TODAY.com. "You're going to talk about teen suicide and stealing and pot but you're not going to talk about sex? It was time! She was 17, almost 18, so it wasn't like, 'Oh my god!'"
The show's stars are not rolling in cash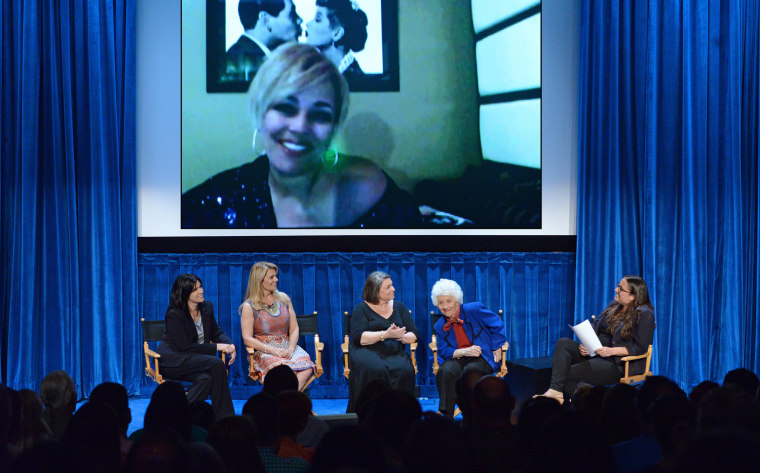 The show's stars said they weren't set for life financially after the show ended.

"I think there's a misconception out there that we're sitting on these pots of gold," Cohn told the crowd, although she was quick to add that the cast was compensated "insanely well" for their work.
Whelchel mentioned that money played a part in her decision to appear on the reality show "Survivor" in 2012. Although she didn't win the game, she was voted by fans to be the "Player of the Season," garnering her a prize of $100,000.
"That paid for me to move out to California after my divorce," Whelchel said. "I'm forever grateful to my fans for that."
The show wouldn't make it in 2014
The panel did not agree on whether or not "The Facts of Life" would be a hit in today's fast-paced world. Whelchel said the show would only be a success today if "we were all naked," but Rae disagreed.

"I think it could be updated and it could work," the 88-year-old actress said, adding that she doesn't like most of the comedies that are on television today. "I think we need it."
Jewell agreed that the television viewers of 2014 are in need of another show like "The Facts of Life." She even joked that the original girls, who are now in their 40s and 50s, could star on it.
"You could pitch a new show," Jewell said, "called 'The Change of Life!'"