At 57, Fabio still has the luxurious mane and photogenic looks that propelled him to fame in the early '90s, when he graced the covers of countless romance novels and appeared in various ad campaigns.
TODAY caught up with the chiseled hunk this week to get his advice on taking a flattering picture, maintaining a youthful appearance and making a relationship last.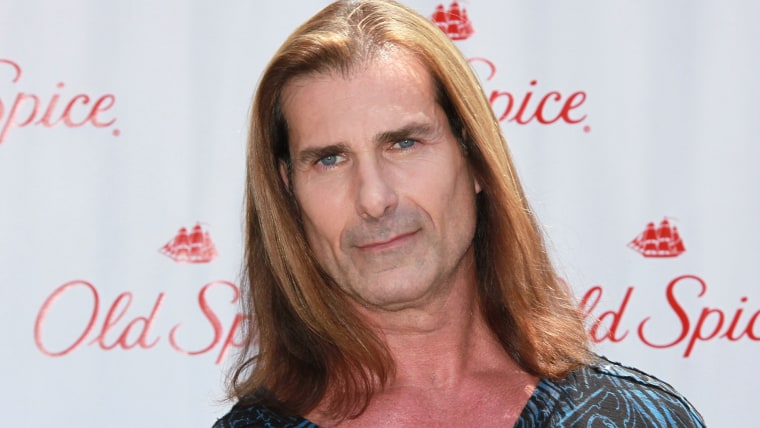 What's the key to looking good in photos?
When you're modeling, you have to keep yourself in shape. I was an athlete before I was a model, so exercise is very important, and nutrition. It's 50 percent nutrition and 50 percent working out. But to me, the most important thing is to keep yourself throughout the year in good shape. It's like a car — you don't put the best gas in one month of the year. You try to put the best gas every time you fill up your tank. Many times athletes do, let's say three months, and they follow a regimen and they eat perfect and then they somehow let themselves go. I believe in being consistent. You always have to put the best rate gasoline in your car; otherwise the engine is going to shut down.
What are you thinking about when you're posing?
You know, make love with the camera. Or think about a woman behind the lens and just flirt! You have to think about something. For me, it's women, for other guys it's a guy. But I'm thinking about a woman and I flirt with the camera.
Do you have a secret to staying young?
First of all, I don't drink. I never drank in my life. I never liked any kind of alcohol — wine or whatever. So I was very fortunate. And then it's true what you say — you are what you eat. Fifty percent is food and 50 percent is working out. A lot of people think, I'm going to drink and eat whatever I want and then I'm going to work out at the gym. And it doesn't work in that way. It's like, why do 10 situps when you can do 100 situps and get better results?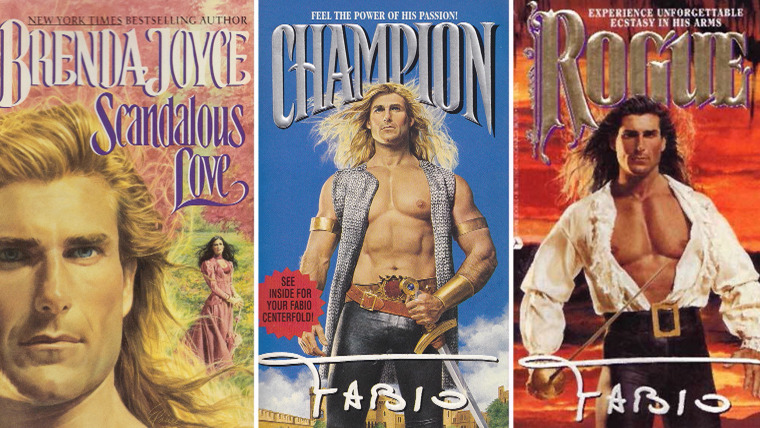 How do you maintain your iconic hairstyle?
Hair composition is protein and minerals. You take your multiminerals, which are very, very important for your body, and then a good high-quality protein and you're always going to have really good skin and great hair and nails.
What's your No. 1 tip for creating romance?
Just live in the moment. Every single situation is different, so I live by the moment. I'm a very spontaneous guy.
What's the key to a healthy relationship?
You have to have a good conversation with the person and be open about it, what you like, what you don't like. People today always want to hear half of the truth and not the entire truth. So I'm a believer that No. 1 is trust; No. 2 is communication. You have to communicate with your partner. You have to tell her how you feel, what ticks you off, what makes you happy. Some people don't have that great communication with their partner. They keep it in and then one day they go off, like a time bomb.
What qualities do you look for in a woman?
I don't like complicated women. I like a simple woman and someone with a beautiful soul. Somebody who makes me laugh, somebody with a great sense of humor. You can tell a lot about a person when you really look deep into somebody's eyes, you know? Many people have the tendency to shy away when they don't feel comfortable with themselves. They look away when you stare in their eyes. And the reason why is they don't feel comfortable with themselves. If somebody feels comfortable with themselves, they look straight at you, right in your eyes. They will not bring their eyes down or look at the side.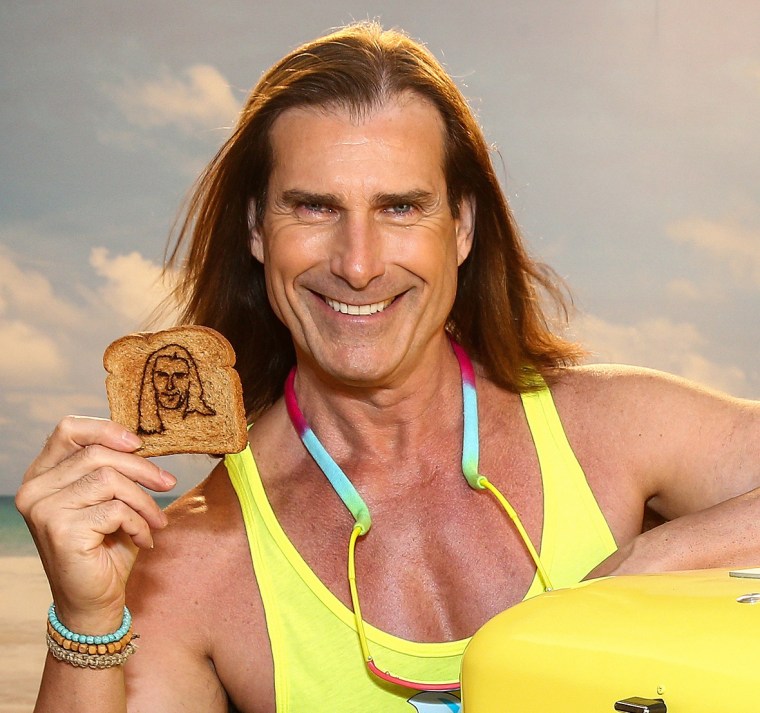 You've been a spokesperson for I Can't Believe It's Not Butter for two decades (Fabio recently unveiled a new toaster for the brand that "prints" messages). Why does that relationship work?
They're nice, they're easygoing. They're really fun to work with. They're always trying to bring a twist of fantasy into a world where you turn on the news and everything is bad news, bad news. It's tongue in cheek. They don't take themselves too seriously, I don't take myself too seriously, so it's a perfect combination.
What's the sexiest food?
What do you like? (Laughs) I think berries are very sexy. Honey. Berries with honey, definitely sexy.
RELATED: Fabio talks becoming a U.S. citizen: 'It's the greatest feeling of my life'
What's one thing that people would be surprised to know about you?
That I'm very down to earth. I like to keep life simple because you can complicate your life as much as you want and it's up to you. You could make your life beautiful or you could make your life hell. You can live in paradise or you can live in hell. You create your life. I believe in the power of your thoughts. And you have the power to make it or break it into the world. If you think about it, everything around you once was a thought. It took one person to really believe into that thought to bring something abstract into something concrete.
Congratulations on recently becoming a U.S. citizen!
It's the best thing in my life. I fell in love with this country when I was 14 years old the first time I came here; I've been in love ever since. To me, getting the citizenship is like being in a relationship for so long and finally getting married. I love this country more than anything.
Now that you can vote, are you looking forward to the upcoming election?
It's going to be interesting; it's going to be fun. Definitely I think it's going to be the best reality TV in the history of this country and I think the world is going to watch it and the world is going to enjoy it.