Watching his profanity-laced flub for the first time was "gut-wrenching," fired local anchor A.J. Clemente told TODAY Wednesday.
Just 15 seconds into his very first broadcast as the new weekend news anchor for NBC affiliate KFYR in North Dakota on Sunday, he dropped an F-bomb and an S-bomb on air.
"I didn't even know I said it on camera until my news director walked in on the third break," Clemente told Matt Lauer and Savannah Guthrie.
After stumbling through his introduction, co-anchor Van Tieu valiantly tried to continue with the broadcast in a now-viral video that has been viewed more than a million times on YouTube. The broadcast went live 30 seconds earlier than expected, Clemente said, and he was venting his frustration over being unable to pronounce three names related to a segment on the London Marathon when he let the expletives fly.
"It's inexcusable, first, to even say those words,'' Clemente said. "Fireball shot came right out of my mouth."
But while the clip has become wildly popular, the station was not amused: Clemente was first suspended, and then fired on Monday less than 24 hours after the broadcast.
"I fully expected that they would fire me," he told Lauer and Guthrie, adding that he wasn't wearing an ear-piece during the broadcast and his co-anchor forgot hers in the car. "I even called my news director after and apologized again. No animosity at all."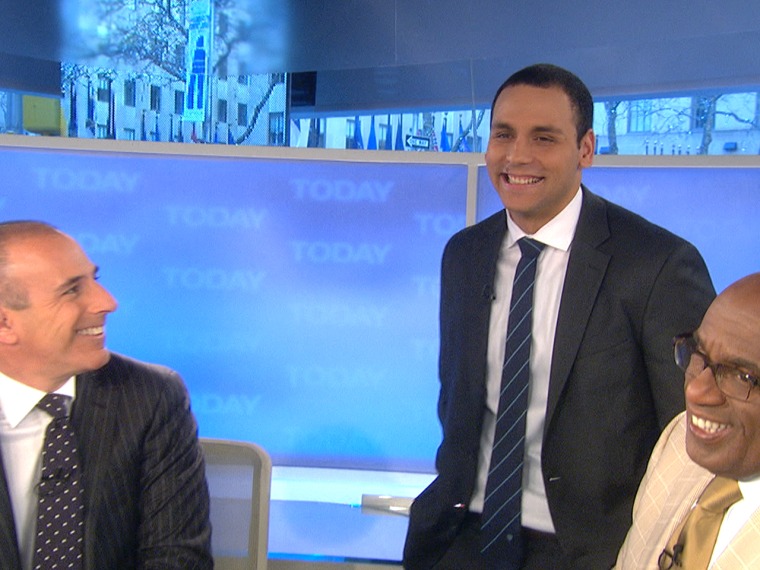 Monica Hannan, KFYR's news director, apologized to viewers on Facebook:
"To all of you who are writing in...I want to apologize for an incident that occurred prior to our early newscast this evening, when one of our employees used profanity on the air. He did not realize his microphone was on, but still, that's no excuse. WE train our reporters to always assume that any microphone is live at any time. Unfortunately, that was not enough in this case. WE can't take back what was said."
Read: Anchor fired after video of his on-air F-bomb goes viral
There also were reports that Clemente used the word "gay'' during the ill-fated segment, but he was simply trying to pronounce the name of London Marathon winner Tsegaye Kebede.
"I would never use that slur,'' he said. "I definitely want to make sure people know that."
Clemente is hoping for a second chance in the business. He got started on his comeback by teasing upcoming segments on TODAY as he threw to a commercial.
"I'm looking forward, moving forward,'' he said. "You got to have a tough skin in this business, and it's good to laugh at yourself."
In a survey on TODAY.com Tuesday, 83.6 percent of voters believed he should be given a second chance; 16.4 percent said he should have been fired.
"Unfortunately KFYRTV has decided to let me go," Clemente tweeted. "Thank you to them and everyone in ND for the opportunity and everyone for the support."
"Rookie mistake," Clemente added. "I'm a free agent. Can't help but laugh at myself and stay positive. Wish I didn't trip over my 'freaking shoes' out of the gate."
Wednesday night, he'll appear on "Late Show with David Letterman."