Basketball superstar Kobe Bryant has really scored.
The former Los Angeles Lakers superstar earned a best animated short film Oscar statuette Sunday night to go with his five NBA championship rings and his MVP trophy.
The win for "Dear Basketball" makes Bryant, 39, the first professional athlete to win an Academy Award. That's something his former NBA colleagues Shaquille O'Neal ("Kazaam"), Michael Jordan ("Space Jam") and LeBron James ("Trainwreck") certainly can't boast.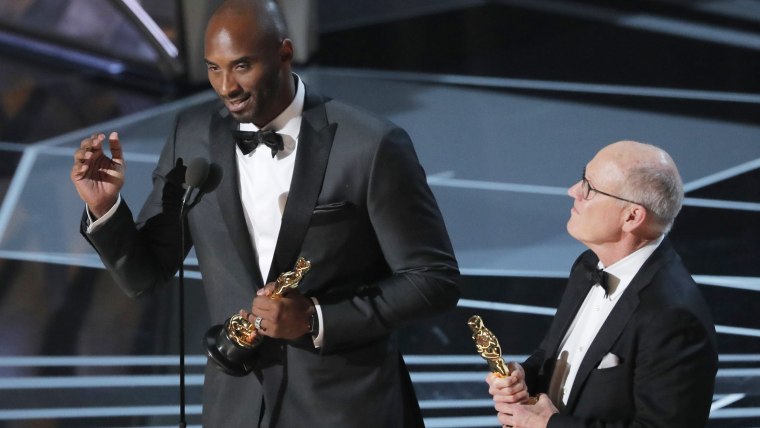 Bryant produced "Dear Basketball," which is based on his 2015 letter to the sport he loves. The letter was first published by The Players' Tribune when he announced his retirement.
He assembled an all-star team to work on the six-minute "Dear Basketball" film, including director Glen Keane, an animation veteran who worked on several Disney movies, and composer John Williams.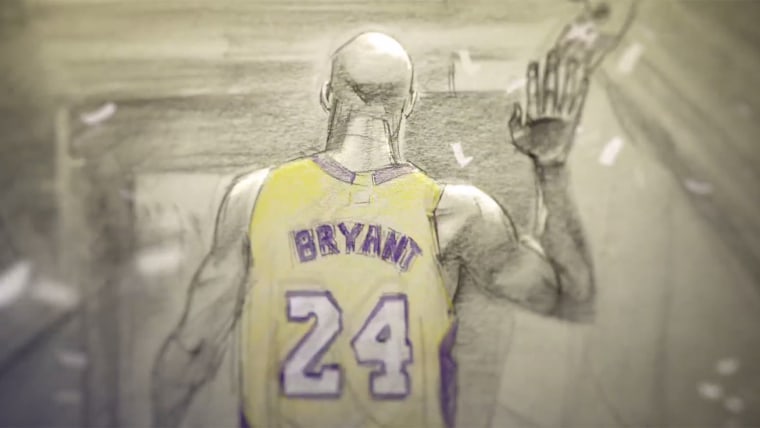 "I mean, as basketball players, we're really supposed to shut up and dribble," Bryant said during his acceptance speech, in an apparent reference to Fox News host Laura Ingraham's recent dig at LeBron James for being an outspoken athlete.
"I'm glad we do a little bit more than that."
O'Neal and Magic Johnson both tweeted their congratulations after the win.
"Dear Basketball" defeated a crowded field that included nominees "Lou," "Negative Space," "Garden Party" and "Revolting Rhymes."
Bryant retired in 2016 after a 20-year career with the Lakers. His previous cinematic highlight was playing himself in the 2015 Will Ferrell/Mark Wahlberg comedy "Daddy's Home."