David Bowie may have died in early January, but many of his fans are still in mourning — like Ewan McGregor, who sang a moving tribute to the late artist/musician/actor on stage in Hollywood on Monday.
McGregor, who along with filmmaker Baz Luhrmann paid tribute to Bowie's music in 2001's "Moulin Rouge," is clearly a fan. In the film, McGregor's character Christian sings of his love for Satine (Nicole Kidman) in "Elephant Love Medley," a collection of sampled pop music tracks — including Bowie's 1977 hit "Heroes."
MORE: Jimmy Fallon and fellow late night hosts pay tribute to David Bowie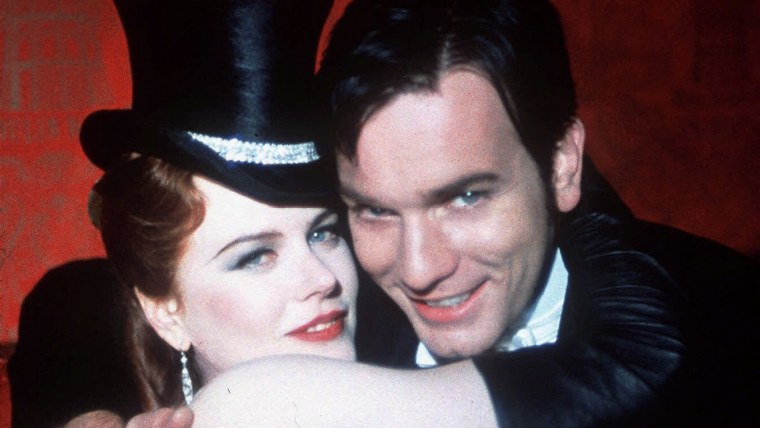 And that's the tune McGregor took on at the Roxy in West Hollywood on Monday, a performance captured in a video on YouTube:
McGregor also paid homage to Bowie in 1998's "Velvet Goldmine," where he was an Iggy Pop-like figure alongside Jonathan Rhys Meyers' David Bowie stand-in.
MORE: 'I lost a hero': David Bowie's death inspires touching celebrity reactions
And on the "Moulin Rouge" soundtrack, Bowie got even more play, with versions of Bowie's then-fresh take on Nat King Cole's "Nature Boy" and Beck's cover of Bowie's 1974 song "Diamond Dogs."
McGregor wasn't the only one honoring Bowie on Monday evening; Billboard reports that Gary Oldman sang "The Man Who Sold the World," while Seal dug deep into the back catalog and performed "Bring Me the Disco King."
Follow Randee Dawn on Twitter.