Well, she did it.
Evie Clair returned to "America's Got Talent" on Tuesday and sang "What a Wonderful World," dedicating it to her late father, who died in early September.
"My dad taught me, after I started something, to always finish it," she said on the show. "That's why I'm fighting to the end, just like he did."
The story of the 13-year-old and her father has been part of her journey on the show since she auditioned back in June. During that audition, she sang "Arms" by Christina Perri, saying it was the tune she'd croon to her father Amos, who was battling colon cancer.
"When my dad is having rough days, then I go into his room and I sing this song to help him feel better and just to give him comfort and strength to continue fighting," she said then.
There was some doubt as to whether Clair would return to finish the competition after her father's death, but in the end the young woman came back and gave it her all with the Louis Armstrong classic. Her performance brought the audience to tears and got a standing ovation from both the crowd and judges.
"Our hearts and our souls go out to you, Evie," said judge Howie Mandel after the performance, reported Entertainment Tonight. "I know that your father passed this week, and I cannot believe the strength that I'm seeing in such a beautiful young girl."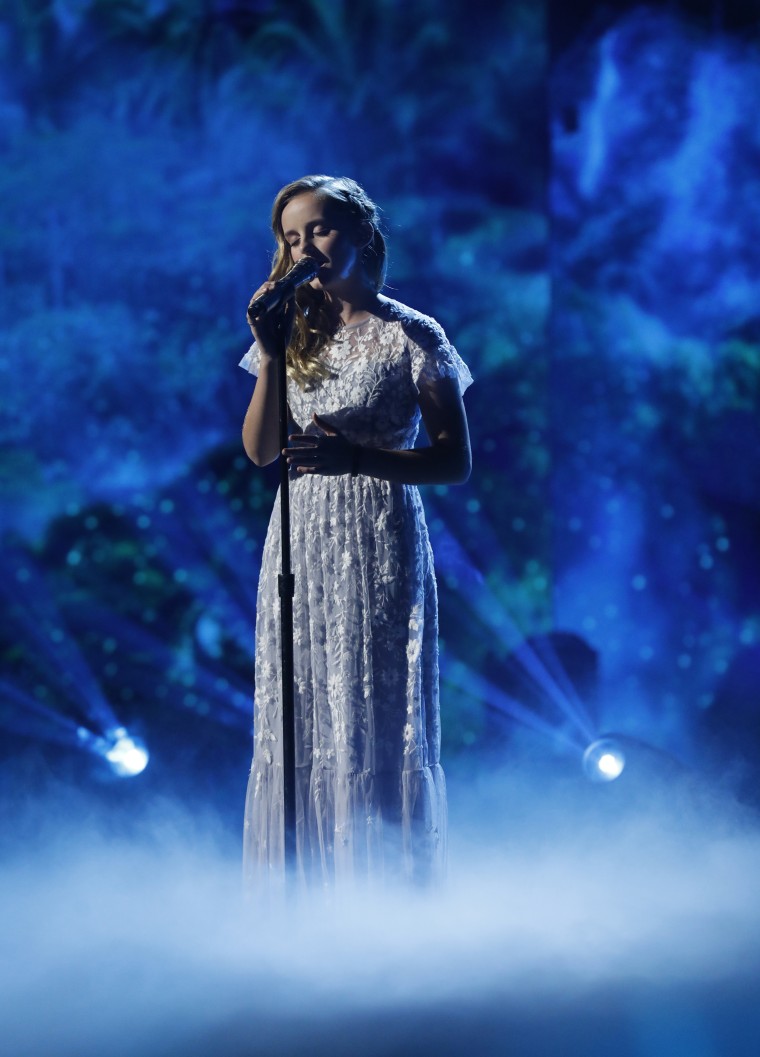 Noted judge Mel B, who also recently lost her father, "I know you're dad's up there, looking down on you, and he must be so, so proud. Because what you just did was beautiful. It was so pure and so raw."
Even the often gruff judge Simon Cowell had praise. "Your voice was beautiful, your song was beautiful and I'm very proud of you for what you've just done," he said.
But we don't know how Clair's story ends just yet: the "AGT" finals results show airs Wednesday night, Sept. 20 at 8 p.m. on NBC.
Follow Randee Dawn on Twitter.