For "The Lego Movie" fanatics who felt the film was snubbed by the Academy Awards, the live performance of Tegan and Sara's Oscar-nominated song "Everything is Awesome" proved to be, well, awesome.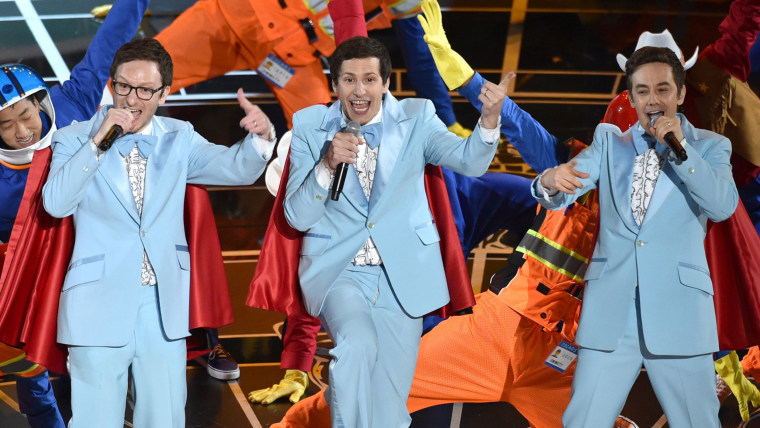 Beginning with a taped segment of a Princess Leia figurine leading a chorus of her fellow Lego figures in singing the song's chorus, the performance jumped to Tegan and Sara, live on the Dolby Theatre stage.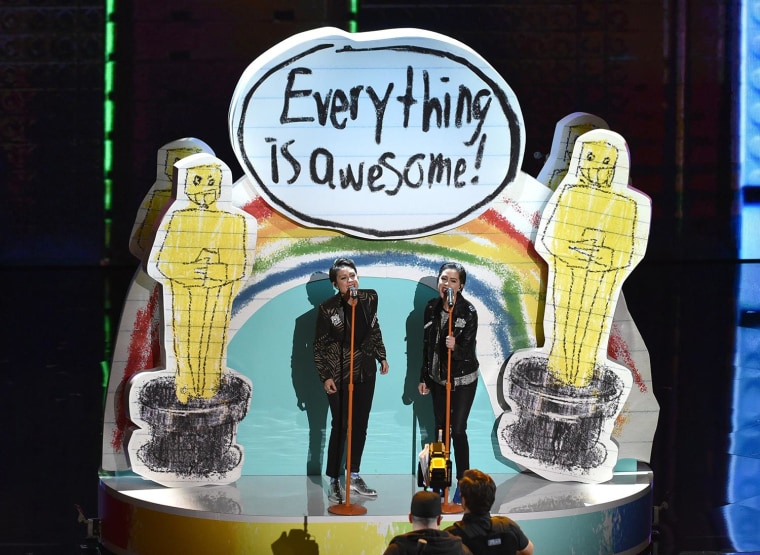 Stagehands flipped around their set piece to reveal The Lonely Island, whose members — Akiva Schaffer, Andy Samberg and Jorma Taccone — delivered their intense rap lyrics in blue tuxedos while an "Awesome Possum" dance behind them.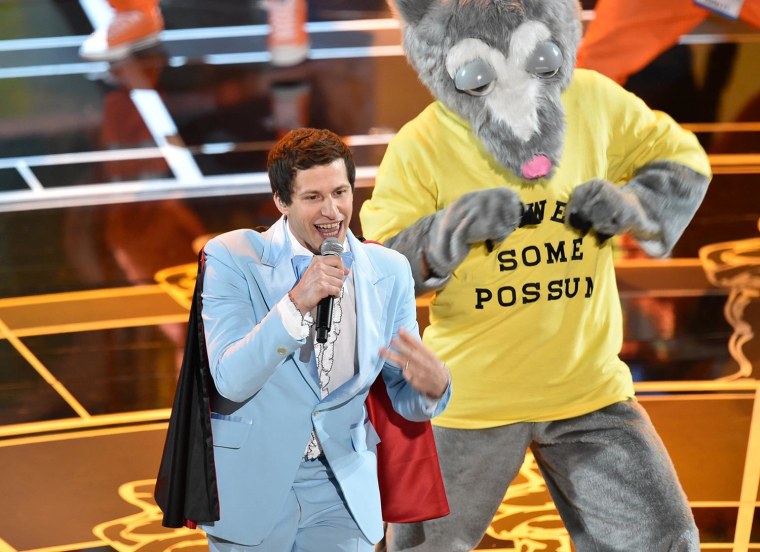 Backup dancers dressed as Lego construction workers, cowboys and astronauts not only showcased their awesome dance moves, but also delivered awesome Lego-constructed Oscar replicas to celebrity members of the audience, including a jubilant Oprah Winfrey, a grinning Steve Carell and an amused Channing Tatum (who voiced Superman in the film).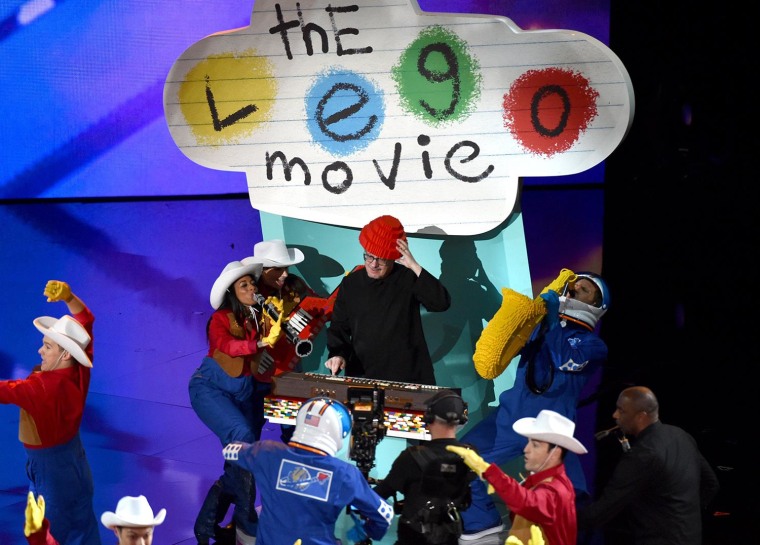 The cameos didn't end there, as Will Arnett reprised his "Lego Movie" character by appearing in a Batman costume beside a stoic Questlove, and Devo's Mark Mothersbaugh popped up while wearing a Lego-based Devo hat.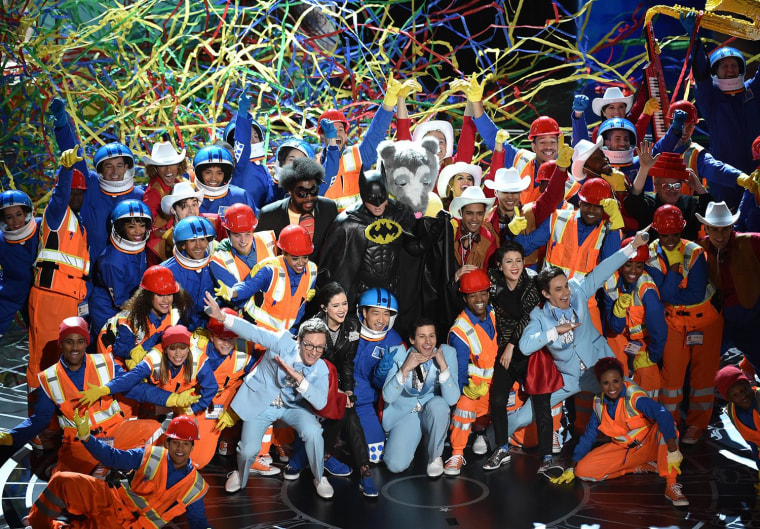 Not everyone thought the song was awesome, however. Movie critic Richard Roeper of the Chicago Sun-Times offered a three-word review that was tantamount to two thumbs down.
Later in the Oscars broadcast, while the nominees for best supporting actress were announced, Emma Stone was seen clutching her Lego Oscar, which would have to suffice, as Patricia Arquette won in that category.
Follow TODAY.com writer Chris Serico on Twitter.