While dining out at Wolfgang's in New York, Kathie Lee fell deeply in love with schlag. If you're new to schlag, it's a fluffy dessert which she describes as "the best whipped cream you've ever had." You can put it on fruit or pie, or, if you're KLG, just directly in your grill.
Schlag is a bit of a New York institution, with roots in Brooklyn's famous Peter Luger steakhouse and the recipe is something of a closely guarded secret. But you can make a pretty close version at home using a recipe like this one.
KLG drive-by schlagged the whole restaurant, going table to table to spoon-feed the patrons from a bowl. This morning, she had a bowl of schlag at the ready to schlag the whole studio. She schlagged most of the crew (and Sara's coffee).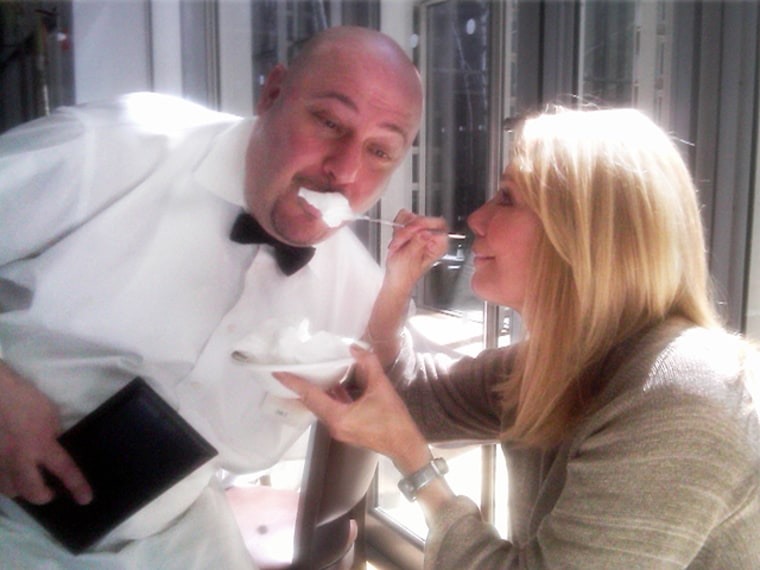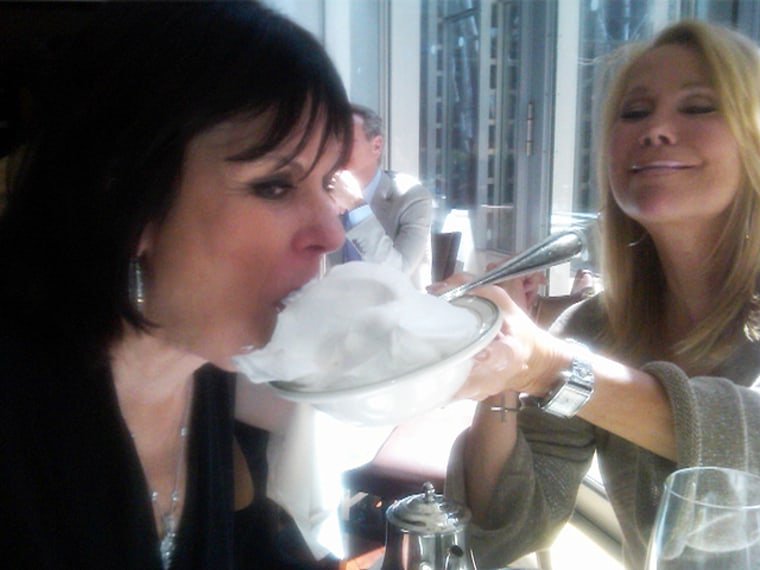 At least she used multiple spoons. Don't worry. She's spreading schlag, not colds.
Julieanne Smolinski is a TODAY.com contributor. She has schlag for days.
 More:Not knowing a song can't keep Kathie Lee from singing it