Eva Mendes is a mom who just can't get enough of her kids. The 44-year-old actress and celebrity fashion designer recently admitted to E! News, "I'm just so obsessed with my kids that I don't want to leave them."
She and "First Man" actor Ryan Gosling, who have been together for seven years, are parents to 4-year-old Esmeralda and 2-year-old Amada.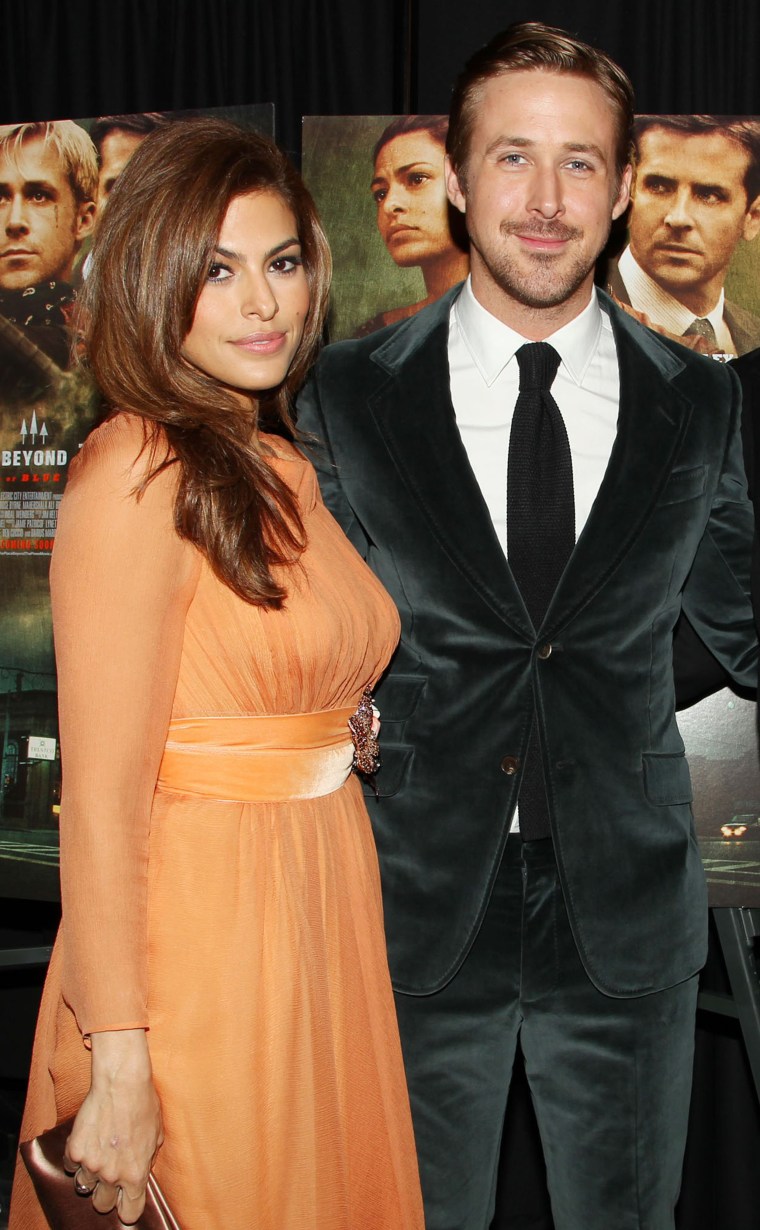 Mendes hasn't had an acting role since the 2014 drama film "Lost River," and while not confirming when or if she'd return to the screen, the "Hitch" star added that her kids are "just still so little."
In fact, that's one of the reasons you won't see her making a lot of press appearances with Gosling. "What people don't know about me is that I love being home," Mendes told Shape last year. "Instead of hitting the red carpet, I'd rather be with our girls."
Mendes told E! News that she doesn't feel like she has it balanced at all.
"I kind of have been figuring it out as I'm going along and it's just important to have a support system," she explained. "I have my family, I have Ryan's family and that's just like, invaluable to have family around supporting you."
Even though she hasn't been acting lately, she's still be super busy with her fashion line for New York & Company. And even celebrities aren't immune to the mom guilt felt when being away from their babies.
"Oh my God, nobody warns you about the guilt that you feel when you do work!" Mendes said back in 2017. "I'm all for obviously taking care of myself — that's how I can take care of them of course — but that guilt that is just kind of always there," Mendes said. "It's like, 'Ugh, this is gonna be there forever now.'"
So many mothers can relate.