Looks like if you're the girl in Ryan Gosling's life, it's best not to get too comfortable. At least, according to Eva Mendes.
During a chat with Extra Wednesday, the actress (who shares 6-month-old baby Esmeralda with Gosling), gave a thumbs down to dressing down. "No, no, no, no! You can't do sweatpants. No," she said. "Ladies, No. 1 cause of divorce in America? Sweatpants. No. Can't do that."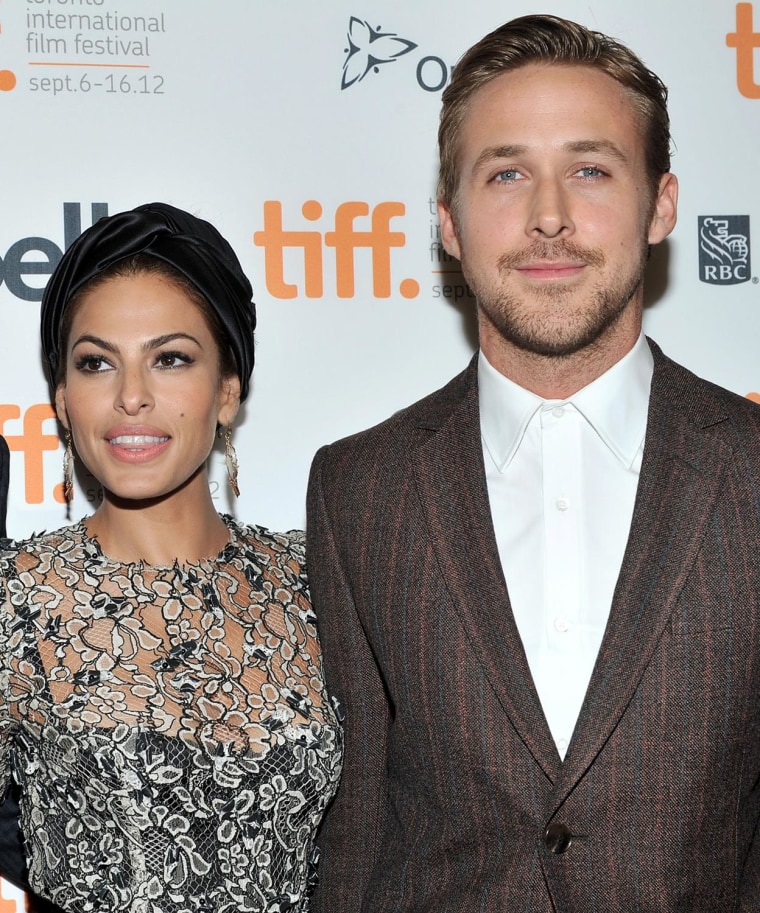 This caused something of an uproar on Twitter. For one thing, Mendes and Gosling aren't married. But more importantly, sweatpants (and the wearing thereof) turn out to have a fair number of supporters of both genders:
Fortunately, Mendes, who charmed us all with her first Instagram post last week, was only joking. Early Friday, she posted a photo of a pair of sweatpants (presumably her own) and wrote in the caption:
"Dear favorite pair of sweatpants. I was just kidding when I said you're the #1 cause of divorce. Everyone knows that orange crocs are the #1 cause of divorce. Either way it was a bad joke and feel terrible if you or anyone thought I was serious. Thanks for understanding sweatpants. Sorry orange crocs."
Now let the Crocs wars begin!