Warning: This essay contains spoilers for "Sex/Life" Season Two.
I just got through Season Two of "Sex/Life" (blew through it, in fact), and while it's early to make this claim, I don't think I'll ever get over it. It felt like watching my own single mom life play out on screen. At times, it felt like a gut punch. It was also a gutsy reminder that single mom life is as hard as it is worth it. And I needed that.
As a divorced mom who has been tromping through singledom for half a decade now, sometimes I feel desperate for something (or someone) to relate to. I have a severe shortage of single mom friends, and I find that a lot of shows and movies don't even get close to hitting on the real struggle of post-divorce life as it relates to women and mothers. 
Fresh off my separation five years ago, I watched anything that even remotely lent itself to reflecting the life of a single woman with kids in her 30s or 40s. Hello, "Girlfriend's Guide To Divorce." However, nothing felt realistic until I saw the first season of "Sex/Life."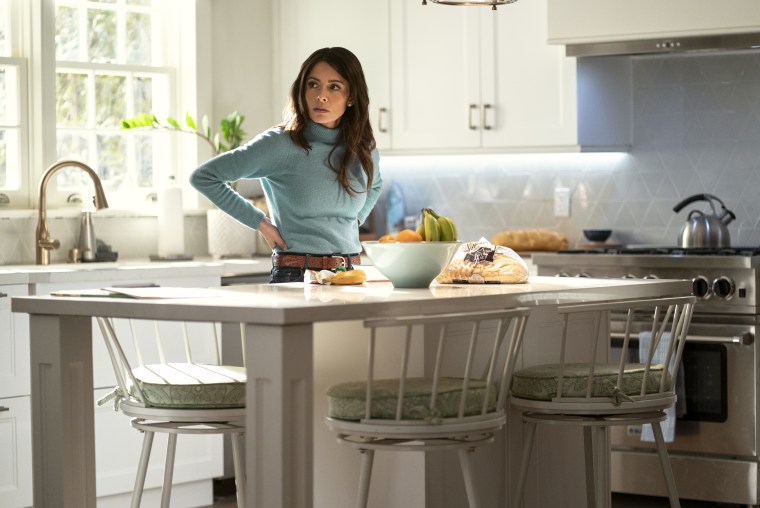 In it, we meet Billie, a married woman with two kids who can't stop fantasizing about her former love, Brad. But the story is mostly focused on desire. We don't know yet if Billie is just a bored mom looking for a quick thrill or if she's truly in the wrong marriage. While Billie might be struggling with the mundane, the central question is anything but. It's a deeply compelling and true-to-life struggle that so many women find themselves in when marinating on leaving their marriages. I spent years trying to reckon with my own desires, and wondering if I was just destined to be unsatisfied, or if something was really missing. Desire is a deeply complicated thing, after all, and it usually means something.
That daunting desire doesn't fade in the second season. Instead, it goes deeper. 
When her fantasies about her ex don't quell, Billie is forced to come to terms with her unhappiness. And while she's guilt-ridden at what she may lose — a deeply relatable part of leaving a marriage that is almost never addressed on-screen — it also looks a lot like remembering who she really is and what she really wanted before she settled down with a good man, but a man she couldn't find contentment with. Leaving becomes the answer. But Billie's brave and terrifying divorce doesn't change her life the way she thought it would. She's struggling deeply with loneliness, guilt, then utter heartbreak at the jarring realization that her ex, and love of her life, Brad, has moved on with someone else. While the plot might seem like a wild, endlessly dramatic soap opera, this is where I found myself utterly smack-jawed. 
At certain points, I actually paused the show so I could pace my living room and fully process how the chaos of Billie's post-divorce life mirrored my own.
At certain points, I actually paused the show so I could pace my living room and fully process how the chaos of Billie's post-divorce life mirrored my own. I'd been such a mess in the years following my divorce, and honestly, held a lot of shame over it. Mostly, that shame came from other people's judgment about the different ways I struggled with my heartbreak, as if I was supposed to be completely born anew once my estranged husband and I were apart. But I wasn't. I struggled to handle it all, suffered terribly with bouts of depression and felt deeply misunderstood by friends who hadn't been through a divorce. "Sex/Life" didn't miss the fact that leaving a marriage isn't actually the hardest part of a divorce. Because even though it's gutting, it's not where the real work happens.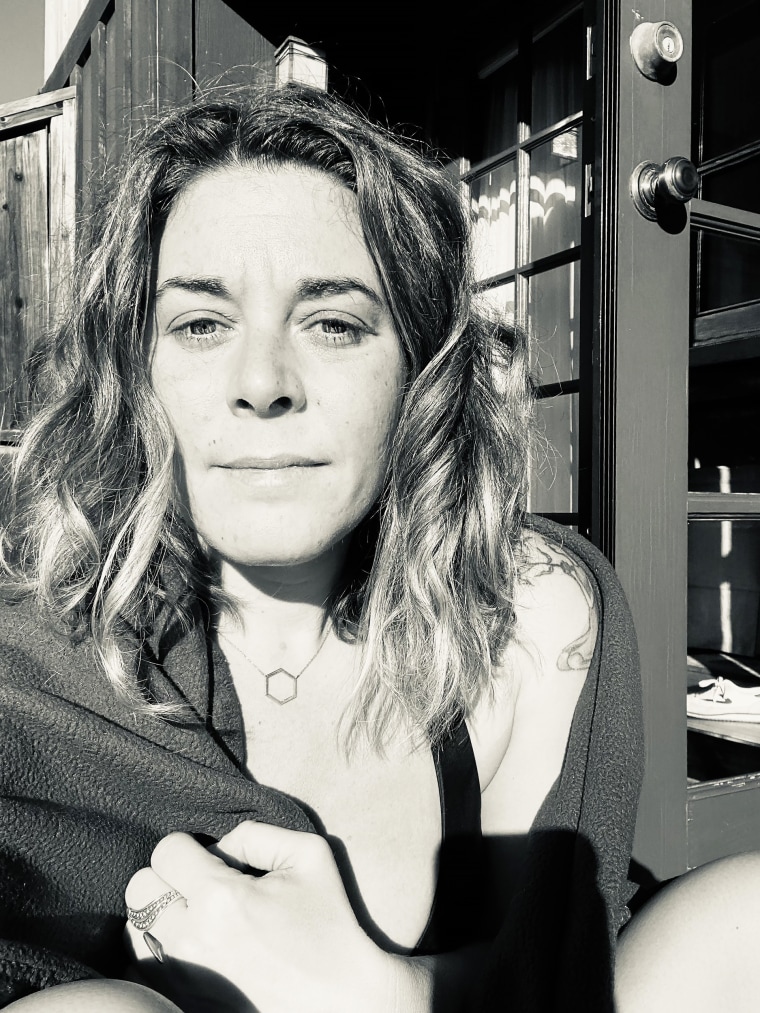 For me, the most impactful storyline comes when Billie meets Majid, a charming restaurateur. Being on her own and dealing with the aftermath of her divorce is heavy, so Billie ends up in a new relationship she almost doesn't see is not quite right. The show could've ended there. Billie has found a new man and voila, she's happy, or at least, happy enough. Instead, it takes another refreshing and true-to-life turn. While it might look like the perfect ending on the surface, and it's absolutely one that so many people lean into when post-divorce life gets hard, for Billie — and for me — a new man is not the answer. When she is jarred by Majid's inability to be what she needs him to be for her children, she breaks.
"It's not enough," she simply tells him when ending the relationship. It's a brave and vulnerable choice. It's also not one that every woman who has already gone through the pain of divorce is able to make. Choosing to be on your own once again might get more devastating every time you decide to do it. That has absolutely been true for me. I have chosen to be alone over and over again because something was askew. And that's precisely why Billie's "It's not enough" was everything to me.
What people don't talk about is the struggle to not lose yourself completely to the seemingly endless aftermath of changing your family forever, and venturing out on your own. In Billie's case, and mine, that time period was laden with so many downright devastating things. It begins with horrific guilt. Then there's learning how to coparent. Throw on the weight of being judged by almost everyone you know who is watching you fumble through it all, and now you're really struggling. Finally, you're saddled with nursing your first post-divorce heartbreaks, which you may find are the most destabilizing of your life. If it seems like too much for anyone to bear at the same time, that's deeply true, because it almost is. And maybe that's why, until now, no show has ever dared to take it on. 
It's almost impossibly hard. But it's important for divorced women who are dating to remember that settling  was often where their dissatisfaction began in the first place. 
It's a solitude, and often a loneliness, that I know well, and it is also the real work of single motherhood.
Billie resets. She embraces eating alone, diving into work, being a full-time mom half the time, and finding out how to be unabashedly whole. She's sad, but she's also making her life work for her. It's a solitude, and often a loneliness, that I know well, and it is also the real work of single motherhood. It's terrible and it's necessary, because the truth is that you will never be happy in any marriage until you are whole on your own and until you can hold onto all the pieces of yourself that make you who you are. 
While Billie might get her fairytale ending — because this is still a TV show, after all — that's hardly the point of her journey, in my view. The point is that if you think you may be in the wrong life, don't settle, don't lose yourself and don't ever stop searching. I sure haven't.