Growing up Chinese American, I always wanted to be a writer, but my family viewed it as a ludicrous idea. My research scientist father made it very clear that the only accomplishments that mattered were in the sciences. "I did not sacrifice all of this for my child to go on to be something frivolous," he said on more than one occasion. 
This sentiment that a career in STEM is the desired path is not uncommon within the Asian American community — although we represent 6.2% of the overall U.S. population, we account for 13% of workers in science, technology, engineering and math fields, according to the National Center for Science and Engineering Statistics.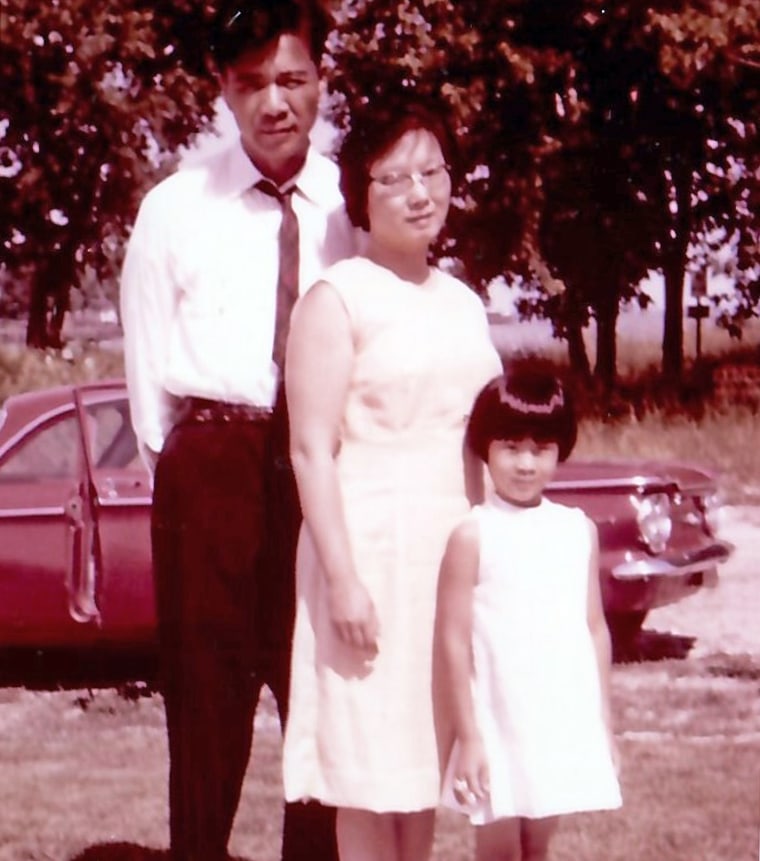 So, it was particularly moving for me when, at the Oscars on March 12, Michelle Yeoh made history by winning best actress in a leading role for "Everything Everywhere All at Once," and the film she starred in also took home the best picture award.
"For all the little boys and girls who look like me watching tonight, this is a beacon of hope and possibilities," she said at the Oscars. "This is proof — dream big and dreams do come true. And ladies, don't let anybody tell you you're ever past your prime."
The key here is not simply that Asian Americans have not been widely represented in popular American film and television, for much of the 20th century, when Asians were depicted in American cinema, it was often as caricatures — Long Duck Dong in "Sixteen Candles," or John Wayne's Genghis Khan in "The Conqueror." There are countless examples. 
It has been perhaps especially challenging for Asian Americans to break into not just film and television, but also many creative fields, as our parents often pushed us into "serious" and respectable careers. 
It has been perhaps especially challenging for Asian Americans to break into not just film and television, but also many creative fields, as our parents often pushed us into 'serious' and respectable careers.
Ken Jeong, for example, was practicing as a family care doctor in California before his acting and comedy career — with scene-stealing parts in "Community" and "Knocked Up." He finally gave up his career in medicine after his entertainment career took off. 
Yeoh and I are three years apart in age. Unlike Yeoh, who grew up in a well-to-do family in Malaysia, I grew up in the Rust Belt, in a Detroit suburb where my mother hid cash in her closet. Mom lost everything when she fled communist China in 1949 to Taiwan, and then immigrated to America in the 1950s. "Be prepared for anything," she'd admonish me.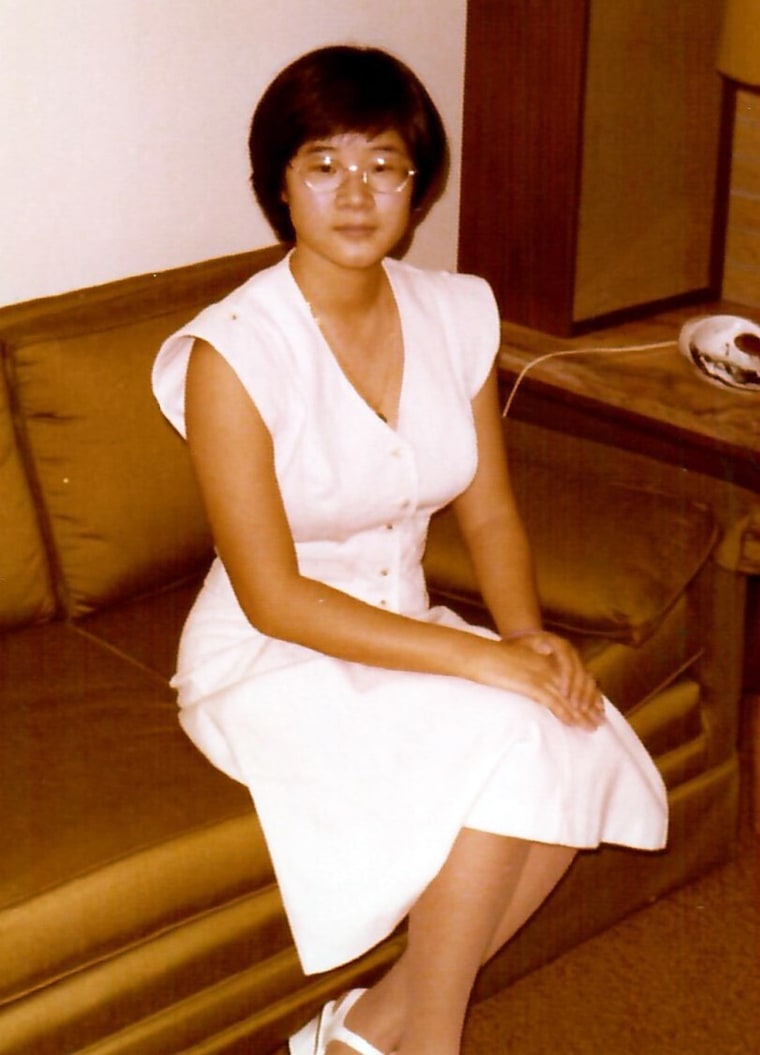 Still, my mother and I shared a love of movies. Every year, after the Academy Awards nominees were announced, our family would pack into our Chevrolet station wagon to watch all the best picture nominees. I sat mesmerized by Audrey Hepburn, as she transformed from a street vendor into the epitome of elegance in "My Fair Lady."   
The first movie I ever saw, the 1963 musical "Bye Bye Birdie," was a revelation. I wanted to be Ann-Margaret. But I looked nothing like her. 
When I was 7, and my mom and I were tuned in to the Oscars with our popcorn, she turned to me and said, "Pick an actress you think is pretty and copy her." I nodded eagerly, admiring the bevy of blond Hollywood stars with their tiny waists and exquisite gowns. 
Mom participated in writers' workshops back when I was little and wrote many chapters of a memoir. But still, when I expressed interest in the same pursuits, she was adamant that while it was fine to write for fun, it could never be a career for me. 
In college, shelving my love of writing, I studied business and went on to earn an MBA, which made my father proud. After a few years in the corporate world, I worked as a real estate agent and then focused on raising my children.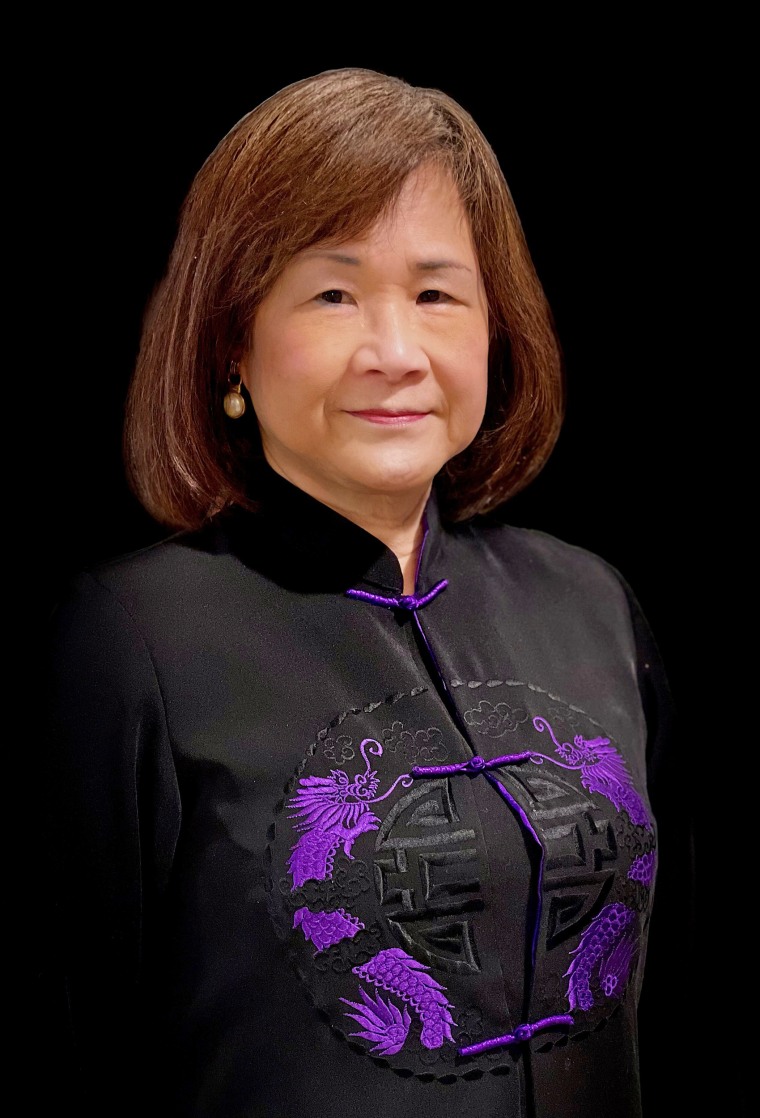 It wasn't until five years ago when my youngest was about to graduate from high school that I finally began in earnest to write and publish my creative work. Previously, I had sporadically written articles for local newspapers and magazines. 
Yeoh's portrayal of Evelyn Wang in "Everything Everywhere All at Once" is, indeed, masterful — she gives us a complex middle-aged immigrant with strengths and weaknesses, a woman straddling two cultures, someone struggling to keep her family's laundromat afloat while navigating a fraught relationship with her daughter, Joy, played by fellow Oscar nominee Stephanie Hsu. Like many women, Wang deals with the chaos of everyday life while subjecting her own needs.
When Yeoh said during her SAG acceptance speech, "Every one of you knows the journey, the roller coaster ride, the ups and downs," I felt she was speaking to many Asian Americans who seek a path in a creative field. 
Recently, in a writing class, the instructor asked, "If your book was made into a book or series, who would you want to portray you?" Without a beat, I responded: Michelle Yeoh. After all, a woman can always dream.
Throughout the month of March, TODAY.com is celebrating women across generations who have made history and continue to move the conversation forward by breaking stigmas, sparking dialogue and inspiring the next generation.