With apologies to Taylor Swift, John McClane is the real anti-hero.
In 1988, Bruce Willis was an actor starring on ABC's "Moonlighting" who had already made the jump to the big screen with lackluster performers "Blind Date" and "Sunset," but the trajectory of his own career — and the action genre as a whole — would leap 40 stories (and then some) with "Die Hard."
Willis has often been viewed as indefatigable on the big screen, a stark contrast to his current health, which has been front and center in recent months. On Feb. 16, his family announced he has been diagnosed with frontotemporal dementia. In 2022, his family had revealed he was diagnosed with aphasia, which affected his cognitive abilities.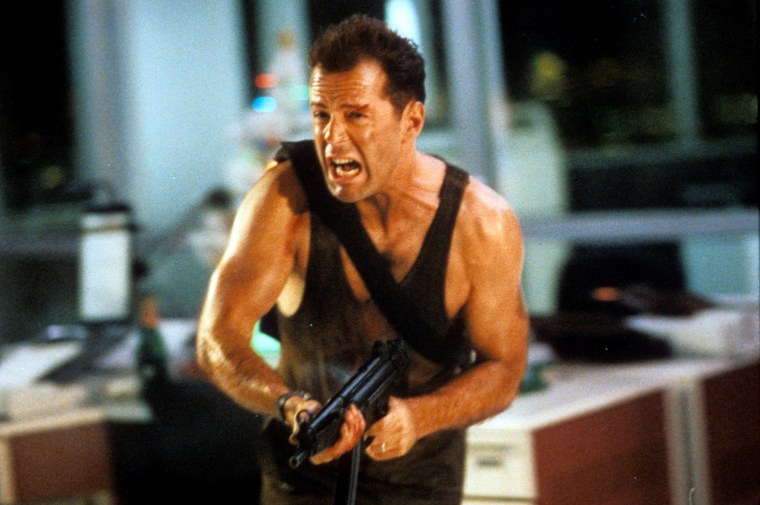 "Die Hard," based on Roderick Thorp's 1979 novel, "Nothing Lasts Forever," pitted Willis as New York City detective McClane, matching wits with a band of terrorists, led by Alan Rickman's Hans Gruber, who takes over a Los Angeles skyscraper, where McClane's estranged wife (Bonnie Bedelia) is attending a Christmas Eve party for her company.
The movie was a sensation, in large part because of Willis, whose lack of a track record made him an unlikely choice to be the star of a blockbuster way back in 1988.
McClane is imperfect and comes with more baggage than Samsonite. He is hardly the invincible hero that permeated action movies at the time and is not happy at the thought of being tasked with taking down Gruber's crew. He's a wiseguy, doling out one-liners faster than bullets from the guns he finds around Nakatomi Plaza as he picks off the bad guys one by one while trying to save his wife. He's the proverbial everyman, caught in a situation he wants no part of.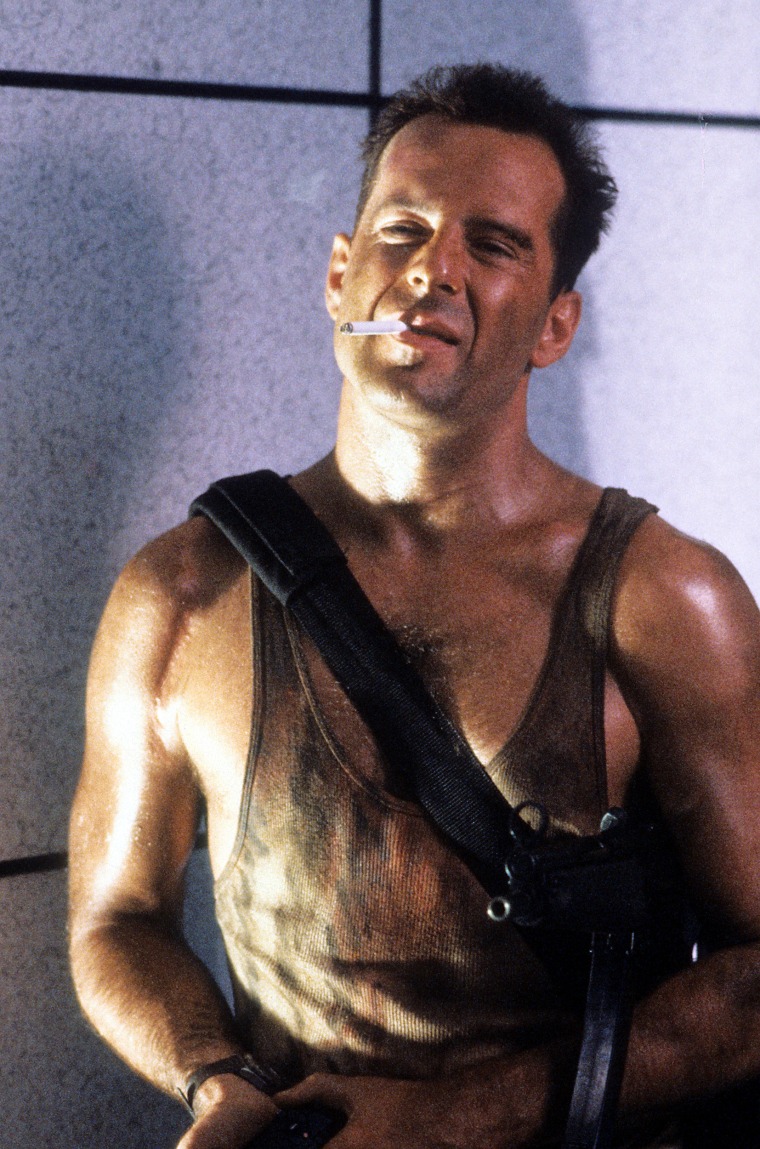 "It's the story of a very ordinary character who gets thrown into extraordinary circumstances," he told "Entertainment Tonight" in 1988.
"Die Hard," which was added to the National Film Registry in 2017, reinvented the action movie. We've all heard some variation of this line before: "It's 'Die Hard' ... on a bus" ("Speed"). Or, "It's 'Die Hard' ... on a boat" ("Under Siege"). Or, "It's 'Die Hard' ... on a train" ("Under Siege 2"). A fledgling young comedian named Ben Stiller even did "Die Hard" in a supermarket. It was the perfect shorthand for the Hollywood elevator pitch.
McClane is flawed and that only adds to what makes "Die Hard" so compelling. Yes, the action is famously off the charts, with dollops of comedy sprinkled throughout to ease the escalating tension. But Willis' McClane is surprisingly tender at times, especially when it comes to his failing marriage.
"Tell her that she's the best thing that ever happened to a bum like me," he implores Reginald VelJohnson's Sgt. Al Powell over the radio to tell his wife when he doubts he'll make it through this episode alive while nursing a bloody foot in a bathroom. "She's heard me say 'I love you' a thousand times. She never heard me say, 'I'm sorry.'"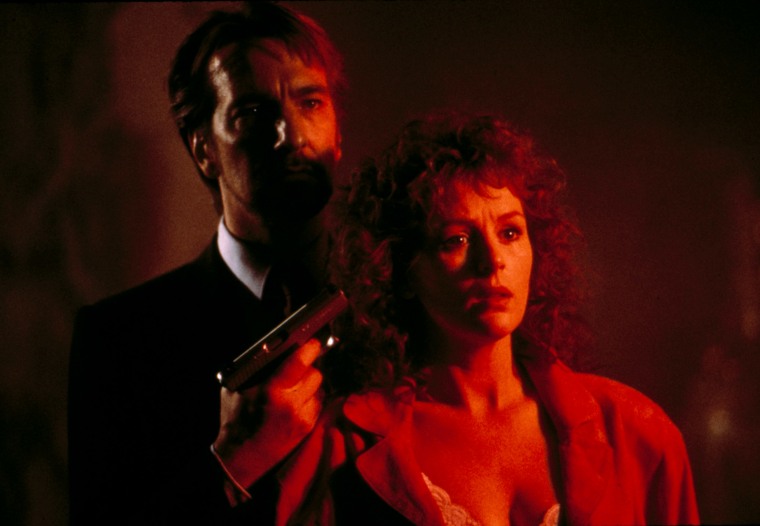 In a movie known for snark and sarcasm and Willis uttering "Yippee-ki-yay" to a confounded yet controlled Gruber, it's a quiet, vulnerable moment like this that recalibrates things, a chance for the audience to catch its breath between the action that has already taken place before and the wave still to come. In that scene, audiences identified with John McClane — a hero trying his best to keep it together in the face of unequivocal difficulties.
It's the kind of emotional connection that Willis would not necessarily be known for throughout his career, which isn't altogether fair. He'd show an ability to stretch himself in films like "Nobody's Fool," "The Story of Us," "Moonrise Kingdom" and, perhaps most famously, "The Sixth Sense." Before those movies, though, he did it in "Die Hard."
It's easy to forget that "Die Hard" was nominated for four Academy Awards, all in technical categories. It's easier to remember that the movie became a springboard, and not just for Willis, who would go on to be one of the biggest action stars for years to come. Rickman, whose portrayal of Hans Gruber is one of the great villainous performances in cinema history, would go on to star in another iconic film series, playing Severus Snape in the "Harry Potter" franchise.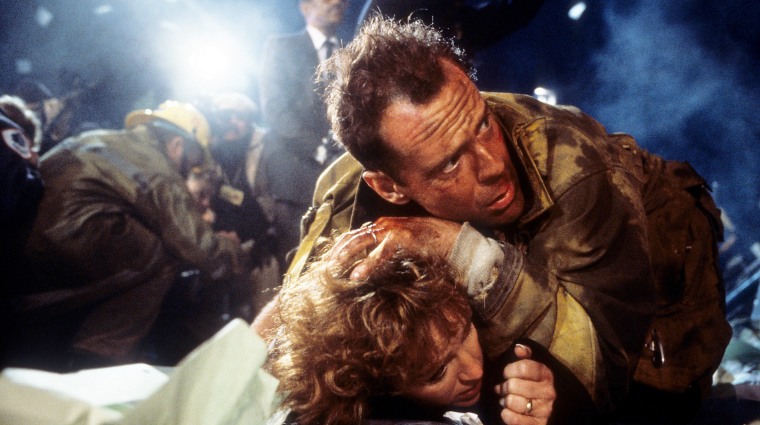 VelJohnson was relatively unknown before he played Al, the desk jockey pressed into the hostage crisis who befriends McClane over radio calls. He would go on to enjoy success as Carl Winslow, yet another cop, on the long-running sitcom "Family Matters," even saying how the movie helped him get the job. The late Clarence Gilyard, who played computer whiz Theo, would go on to star in "Matlock" and "Walker, Texas Ranger."
"Die Hard" spawned a litany of sequels, each one a less sharp carbon copy of the one before it, perhaps further illuminating just how well made the original movie was. It has also remained at the center of a good-natured debate: Is it a Christmas movie or not? For the record, Willis has said it's not.
Regardless of where you stand on the question, one thing can't be debated: When "Die Hard" comes on TV, time stops while you drop what you're doing and finish the movie. It reels you in, our collective breath held as McClane tosses a terrorist onto Al's squad car on the ground, feverishly climbs to the roof of Nakatomi Plaza and laughs as he saves his final bullets to shoot Gruber and pull his wife to improbable safety.
If "Moonlighting" put Willis on the map, then "Die Hard" helped him stake his claim on previously occupied territory known as "action movie." It's a film with a legacy and lineage and action and drama. It's the film that made Bruce Willis a star.