Two decades ago, the hospital doors of "ER" swung wide for the first time on NBC, admitting patients and viewers into a strikingly fresh — and often frenetic — kind of TV hospital drama.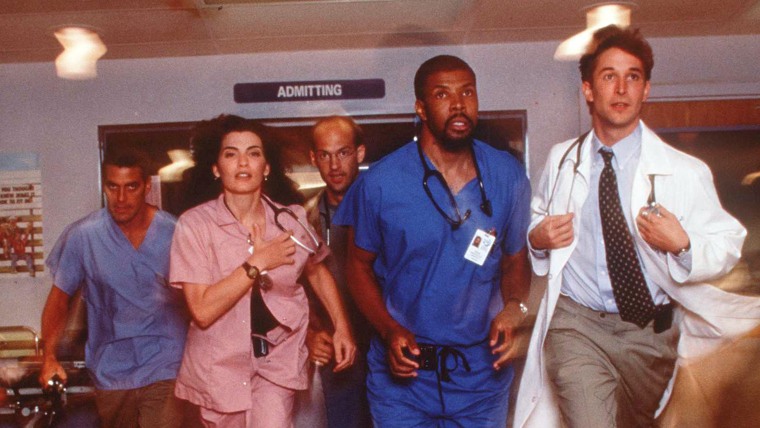 But it was the show's cast that really got our blue and red lights spinning: So much talent in one place! Now, as the show's premiere episode turns 20, let's take a look at some of those stars, who never managed to check out of our hearts and minds.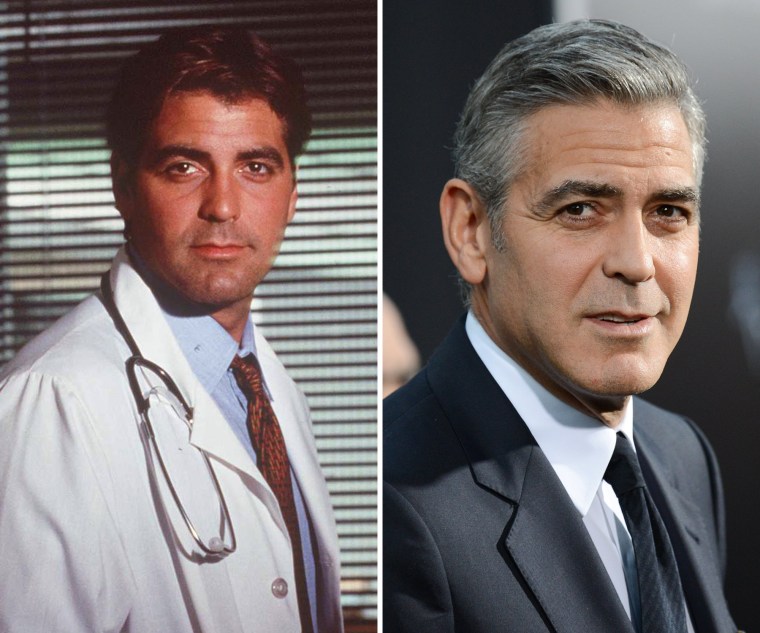 George Clooney
Then: As Dr. Doug Ross, he was caring and compassionate with patients, but had a hard time making things work with the ladies, especially Nurse Carol Hathaway.
Now: You may have heard of him since. Clooney's the A+ of Hollywood A-listers, with two Oscars to his name. Any moment now, he's getting married for the second time.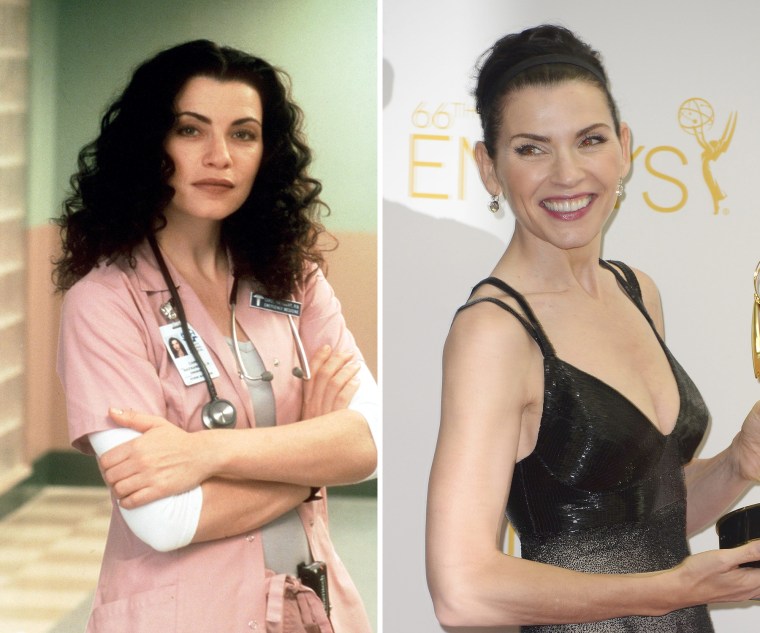 Juliana Margulies
Then: Nurse Carol Hathaway's push-pull romance with Dr. Ross did become a focal point of the series (they had a happy ending), but Hathaway was very much her own woman, buying a house and becoming Nurse Manager for a time.
Now: As the star of her own series, CBS's "The Good Wife," Margulies added on two Emmy awards to the one she picked up on "ER," and is considered one of TV's leading lights.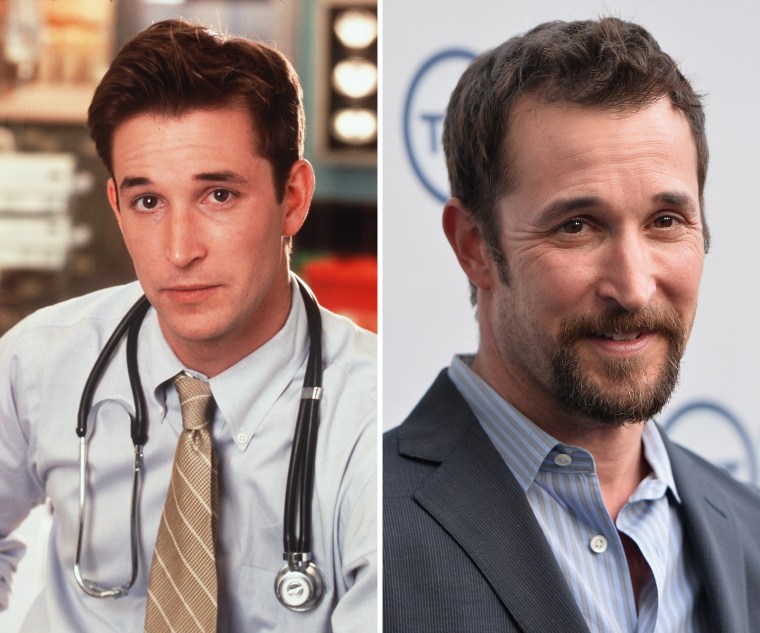 Noah Wylie
Then: Med student John Carter was a fresh-faced newcomer to the medical profession who grew up on the show, staying for much of the series' run and became in many ways its conscience.
Now: As the star of TNT's "Falling Skies," Wylie is chasing down aliens rather than IV fluid bags, and has appeared in four "The Librarians" special TV movies as an unexpected adventure hero.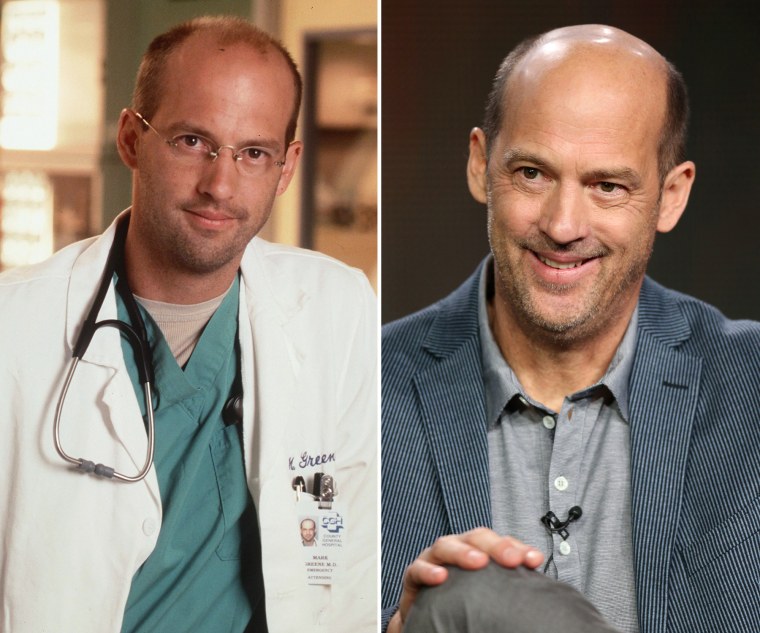 Anthony Edwards
Then: Though Dr. Mark Greene practiced medicine, he seemed to serve largely in an advisory and mentoring role to the newcomers in the pipeline. He died of brain cancer in the show's eighth season.
Now: Edwards continued at "ER" after he left, directing a handful of episodes, and starred in the short-lived "Zero Hour" series. He's currently directing a film ("My Dead Boyfriend") and has two movies lined up for 2015: "Consumed" and "Experimenter."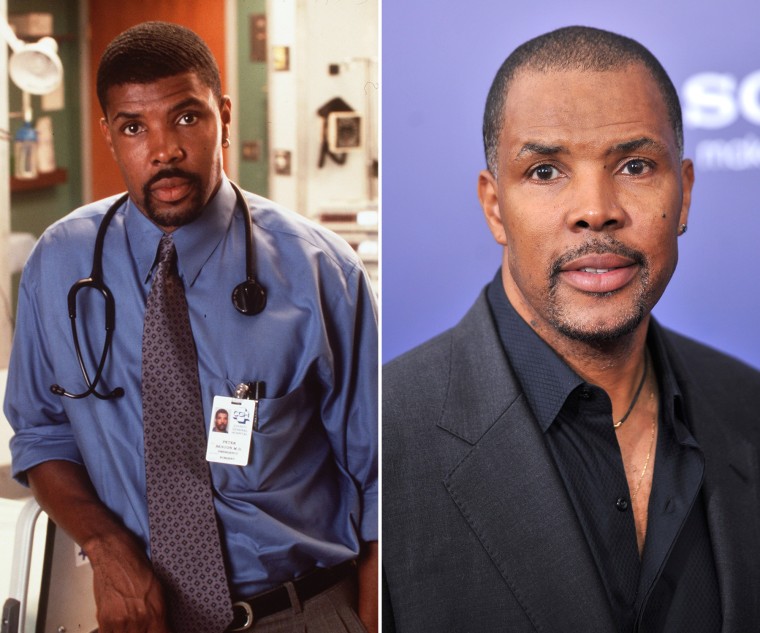 Eriq LaSalle
Then: Hugely talented but mercurial and short-tempered, Dr. Peter Benton broke the rules in the emergency room and crossed boundaries in an (at the time) controversial interracial relationship with a fellow physician. 
Now: LaSalle has moved more behind the camera in recent years, directing episodes of "A Gifted Man" and "Law & Order: SVU," and in 2012 published his first novel, "Laws of Depravity."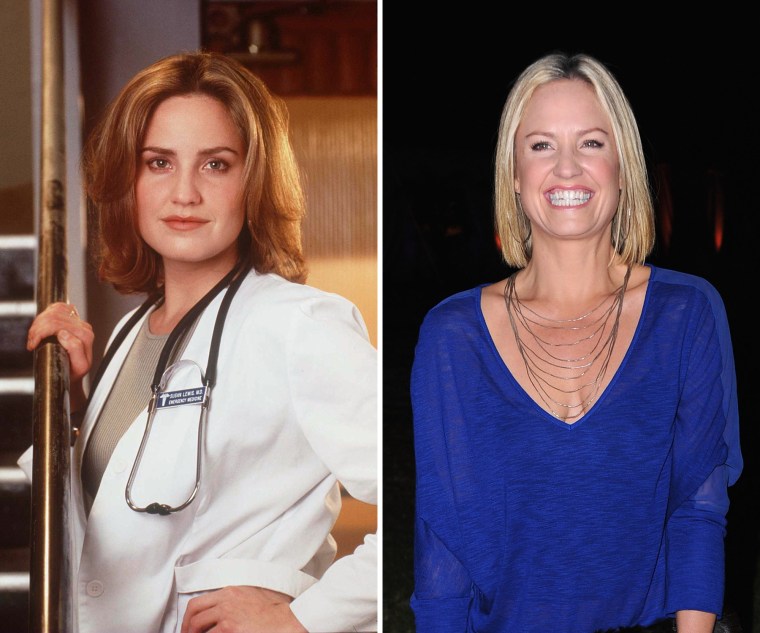 Sherry Stringfield
Then: Young Dr. Susan Lewis had a lot of potential, but family matters (including a wayward sister) tended to grab her focus; she was best buds with Dr. Green and left the hospital after being passed over for a promotion Dr. Carter got instead.
Now: Having appeared in a series of TV series and movies over the years, she's currently recurring on the CBS series "Under the Dome" and is currently filming a movie, "Off the Grid."