Fast-paced and frenetic, "ER" was a groundbreaking series when it first aired on NBC in 1994. It ushered in a whole new way of television storytelling as it whisked audiences through the organized chaos of the fictional County General Hospital in Chicago, and along the way introduced us to stars on the rise like Julianna Margulies, George Clooney, Noah Wylie and Eriq La Salle.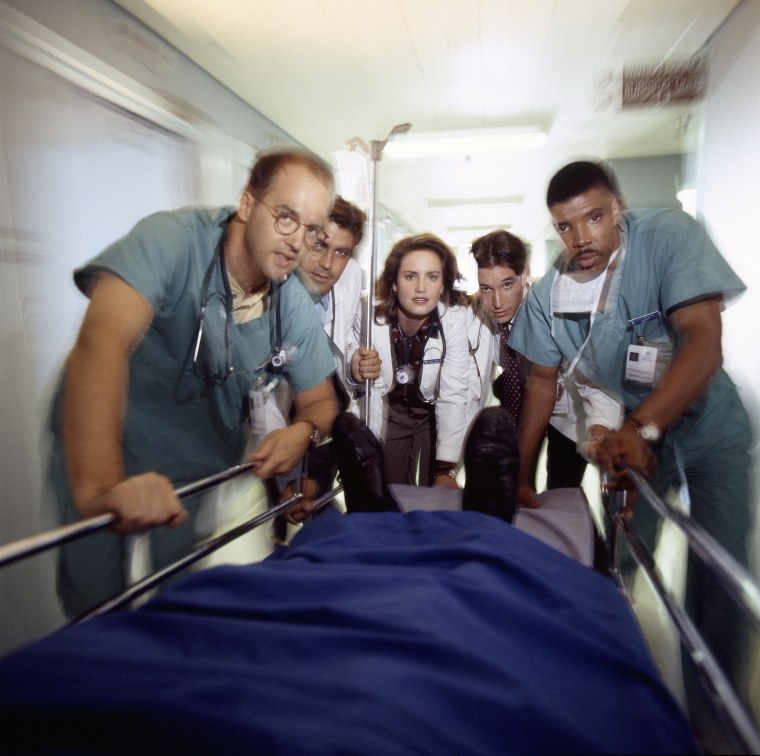 Fortunately, nine years after its 331-episode run came to an end, Hulu is streaming each episode, and our hearts are all aflutter again!
So, where to start with this classic series? TODAY got the lowdown from physician and "ER" writer/executive producer Neal Baer, who went on to oversee shows like "Law & Order: SVU" and "Under the Dome." Whether you're a longtime fan or a first-time watcher of the series, we recommend you put it on your "must see" list — stat!
"24 Hours" (Season 1, Episode 1)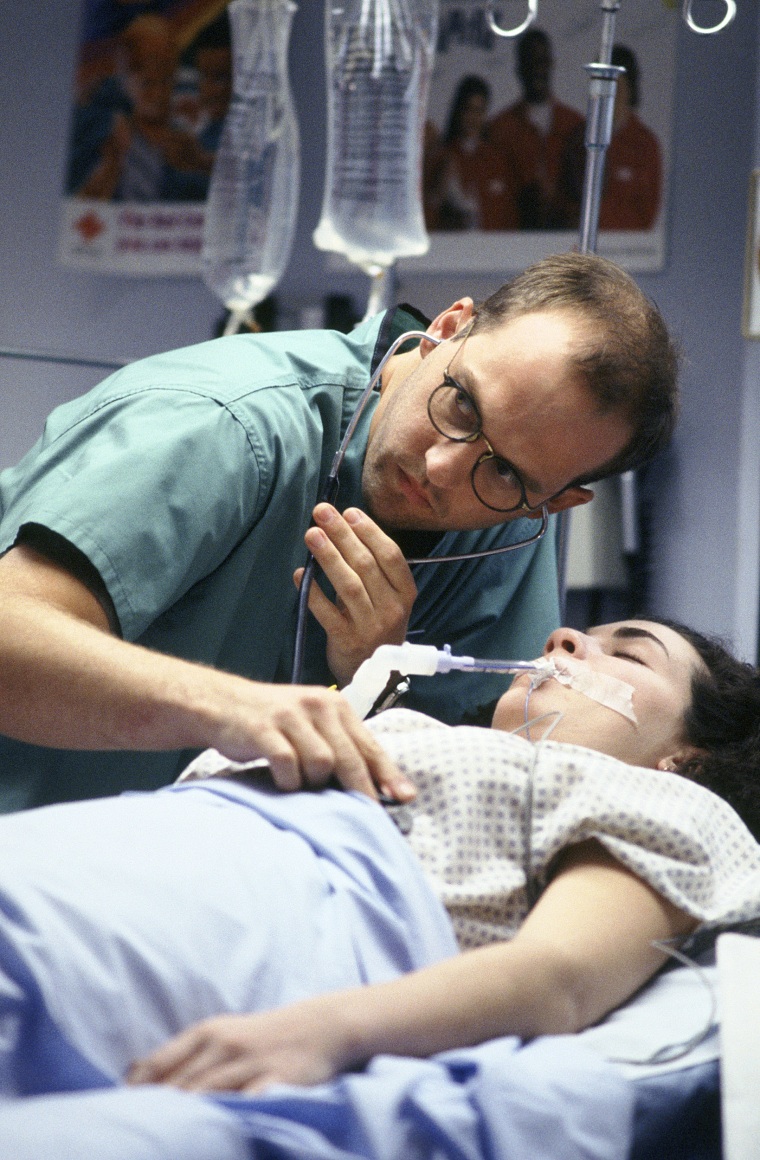 "ER's" pilot dropped audiences directly into the controlled anarchy of an emergency room experience, where we met characters that would go on to become beloved, despised and above all else, memorable. But there was one star we never got to see who truly shaped the show, said Baer.
"It coincided with the invention of the Steadicam, so we were able to take (audiences through) four or five minutes of a pace that really showed the verisimilitude and pathos of an ER," he said. "People think 'West Wing' was the show where you go down the halls, but there would have been no 'West Wing' without 'ER.'" Bonus: Nurse Carol Hathaway (Julianna Margulies) was to have died in this episode, as per the original script, but she was so beloved she survived a suicide attempt.
"Love's Labor Lost" (Season 1, Episode 19)
Ranked by TV Guide in 1997 as one of the greatest TV episodes of all time, the show featured Dr. Mark Greene (Anthony Edwards) dealing with a pregnant woman whose life — and the life of her unborn child — was in danger. "It was inspired by an event I heard about in Boston," explained Baer. "It shook people up, and was a path-breaking episode that stayed with people later on, and showed that Green's character wasn't perfect, though he aspired to be."
"Hell and High Water" (Season 2, Episode 7)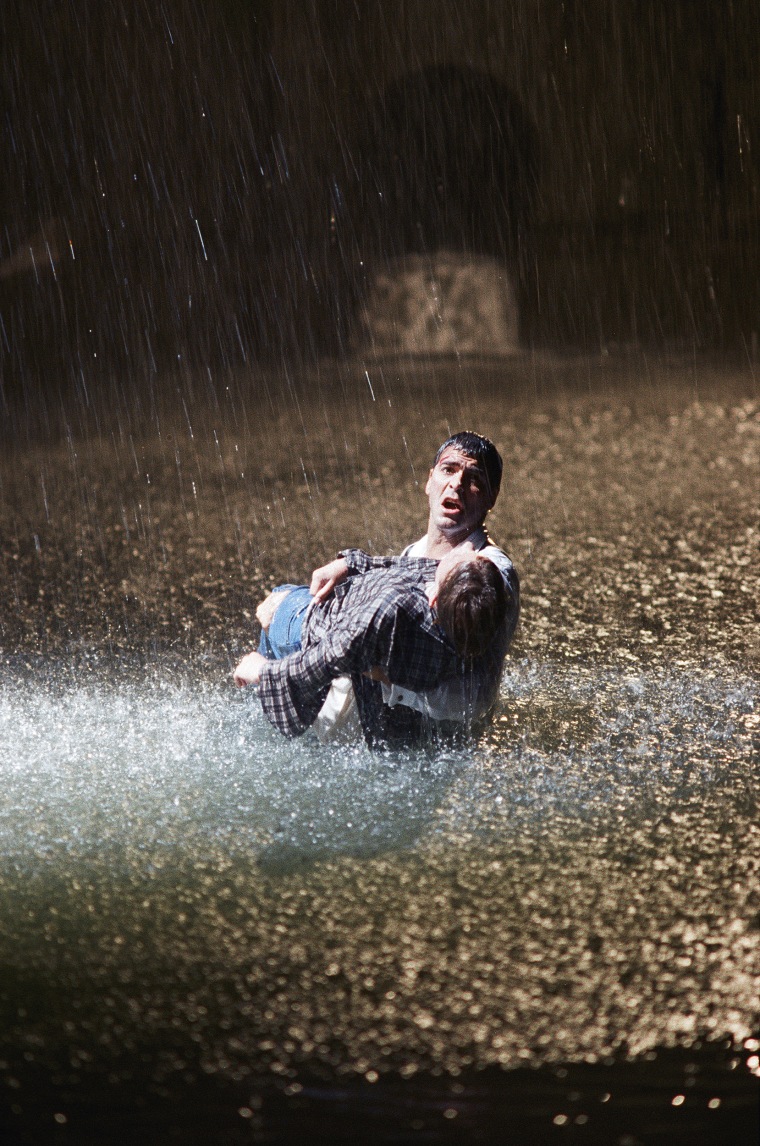 Everyone knows by now that George Clooney became a megastar while appearing on "ER" as pediatrician and Lothario Doug Ross. But while having doubts about his job in one episode, he discovered a boy stuck in a storm drain amid a downpour. Turning on the charisma and the heroics, he worked to save the boy and won our hearts. Said Baer, the episode "was almost reality-based; he takes a helicopter to bring the kid to a trauma center and a news reporter gets on, and it's broadcast live. It predicted some of the crazy things that would happen with news."
"Ask Me No Questions, I'll Tell You No Lies" (Season 3, Episode 9)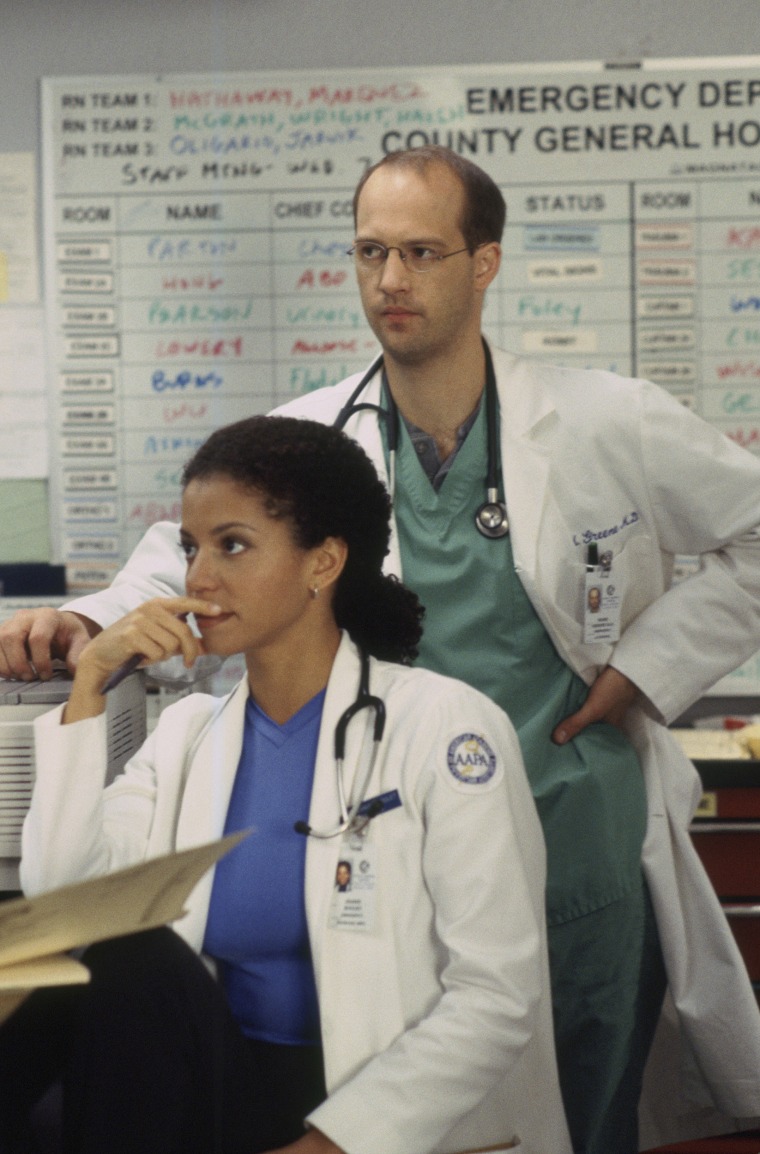 While facing heartbreak over the loss of Susan Lewis (Sherry Stringfield), Dr. Greene learned that physician assistant Jeanie Boulet (Gloria Reuben) was HIV-positive after he unethically rooted through her medical files. "'ER' was the first show to follow a character with HIV who doesn't die a terrible death, right at the time before anti-retrovials were available," recalled Baer. "We wanted to show the tragedy and hope of living with HIV. And what I loved is Gloria's character came back to the show later, to show she was leading a healthy, successful life."
"Such Sweet Sorrow" (Season 6, Episode 21)
One of the great ongoing arcs of the show was the on-again, off-again, on-again love affair between ER head nurse Carol Hathaway (Julianna Margulies) and Dr. Ross. Clooney left the show for superstardom in Season 5, but he returned more than once to keep the fires burning. In "Sorrow," Hathaway followed him out to Seattle as Margulies exited the show. We saw both characters again in "Old Times," just before the series ended its run in 2009. "Dr. Ross' heart was always in the right place, and the two of them were always struggling to get beyond their own issues," says Baer. "People can relate to star-crossed lovers."
"Be Still My Heart"/"All in the Family" (Season 6, Episodes 13 and 14)
Valentine's Day was anything but romantic in the ER as staff try to save the parents of two young children who were in a car accident. But the real twist in this pair of episodes came when Dr. John Carter (Noah Wylie) and medical student Lucy Knight (Kellie Martin) were attacked by a law student with mental issues. The result: a shocking death in the second hour. "It's memorable, because it's so unexpected," said Baer.
"Chaos Theory" (Season 9, Episode 1)
Whether you consider the helicopter-related mishaps of Dr. Robert Romano (Paul Crane) "great" or not, they were certainly unforgettable. Prickly, homophobic and often unlikable, Romano was also an excellent physician. Alas, something about helicopters did not agree with Romano, who had his arm severed while retrieving a chart on a rooftop in Season 9 and later on met his demise when a chopper fell off the roof.
Follow Randee Dawn on Twitter.