A drone meant to capture fan fun at a concert turned out to be a danger for singer Enrique Iglesias Saturday night.
While performing in front of a crowd in Tijuana, Mexico, Iglesias reached out to the flying device as it photographed the audience. He's made that same move at past shows, but this time something went wrong.
Video reveals that moments after grabbing the drone, the Spanish singer quickly pulled back one hand, tossed the drone to the stage and winced in pain.
Although bleeding and injured, Iglesias continued to perform, eventually taking a break to get injuries to his fingers bandaged at the side of the stage before treating fans to even more songs.
The 40-year-old even drew a heart on his shirt as he bled through the bandages.
Iglesias sought further treatment after the show.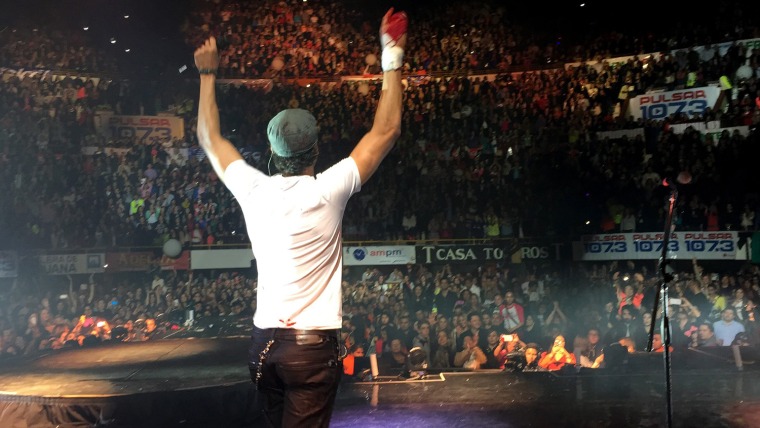 "Thank you to all the fans for your concern and good wishes," a post to his website read Sunday. "Enrique is getting the help he needs and we hope he will be totally fine. Will keep you posted and appreciate all your wishes and prayers."
Follow Ree Hines on Google+.