Engage! And then, wed! Patrick Stewart, famous for playing Capt. Jean-Luc Picard on "Star Trek: The Next Generation," married Brooklyn songwriter Sunny Ozell on Sunday, with the actor's "X-Men" co-star Ian McKellen officiating. Stewart later tweeted a photo of the newlyweds in a ball pit.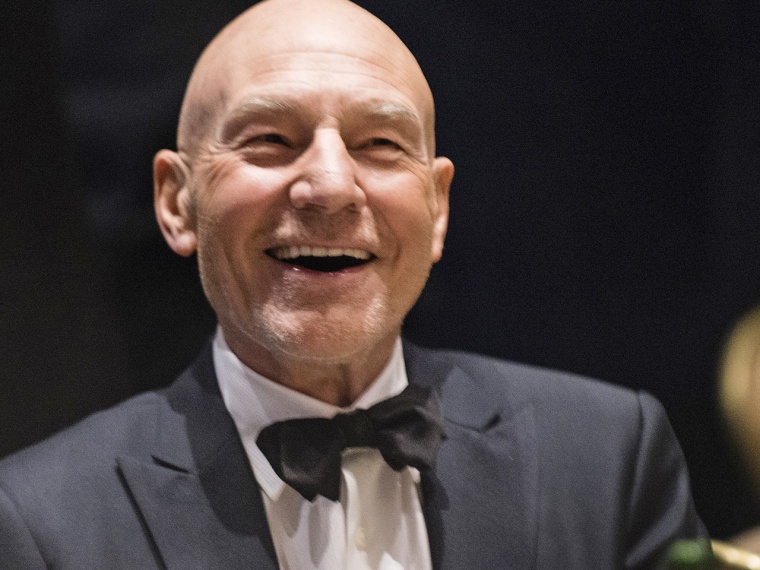 McKellen posted a photo on Facebook showing off a T-shirt reading "Minister" and holding up his doctor of divinity certificate. "I did my part!" he wrote, linking to Stewart's wedding-announcement tweet.
McKellen plays Magneto and Stewart plays Prof. Charles Xavier in the "X-Men" movies. Their characters were once friends and are now mortal enemies, but apparently the two men managed to maintain a friendship in real life.
Stewart has been married twice before and has two children. He met Ozell in 2008 when he was acting in "Macbeth" at the Brooklyn Academy of Music.