Emmy Awards officials have issued an apology after an in memoriam segment during Sunday's show honored late composer Andre Previn with a photo of a different man, who is still alive.
The broadcast mistakenly used a photo of conductor Leonard Slatkin, 75, while paying tribute to Previn, a six-time Emmy nominee who died at 89 in February.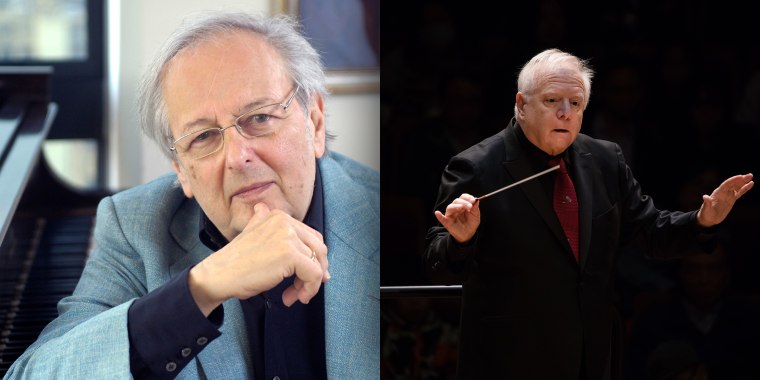 "The producers for the 71st Emmy Awards, the Television Academy and Fox sincerely apologize for this error,'' a spokesperson told The Hollywood Reporter. "All In Memoriam mentions on the Television Academy's website feature accurate imagery of Mr. Previn."
Previn won four Academy Awards and 10 Grammy Awards for his work on films like "Gigi" and "Porgy and Bess," according to the Emmys website. Slatkin is a six-time Grammy Award winner who was also nominated for an Emmy in 1984.
Eagle-eyed viewers caught the mistake that a very much alive conductor popped up during the annual tribute.
Slatkin reacted to the mix-up on Monday morning with a photo of Previn and a message lamenting that the late composer wasn't given his due.
"I saw that @theemmys posted a photo of me 'In Memoriam' rather than the intended Andre Previn,'' he wrote. "Andre deserved better. I had the opportunity to introduce him when he received the @KCHonors. Perhaps he was paying me back for a couple stories I told about him. Andre, R.I.P."
Award show in memoriam segments occasionally draw criticism for leaving people out — not including them — but Slatkin's case was not a first.
A living film producer was mistakenly shown in the 2017 edition of the montage during the Oscars.