The opening minutes of the Emmy Awards didn't contain any major surprises — host Stephen Colbert did a song-and-dance routine, he cracked some jokes about TV shows, he took a couple of digs at President Trump.
And then Sean Spicer suddenly showed up during Colbert's monologue. The real Sean Spicer, not Melissa McCarthy as Sean Spicer.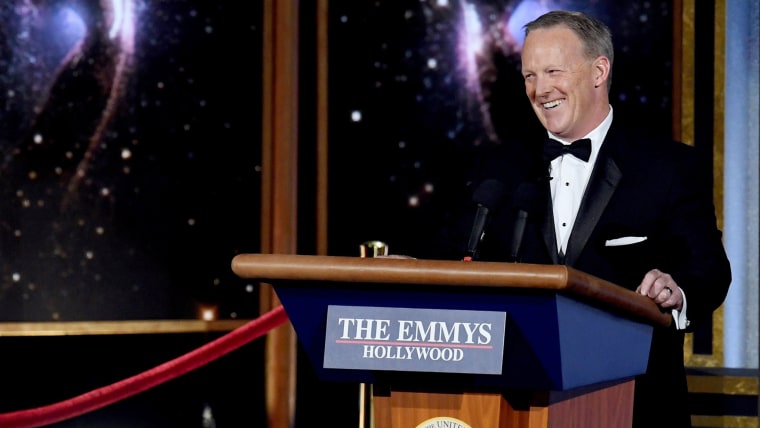 "Veep" actress Anna Chlumsky's facial expression told the entire story.
Spicer, the former White House press secretary, rolled a podium onto the stage, immediately calling to mind McCarthy's wildly popular (and manic) impression of him on "Saturday Night Live." McCarthy herself had a bemused look on her face as she watched from the audience.
Speaking of the Emmys audience ....
"This will be the largest audience to witness an Emmys, period, both in person and around the world," Spicer declared, exaggerating just a bit.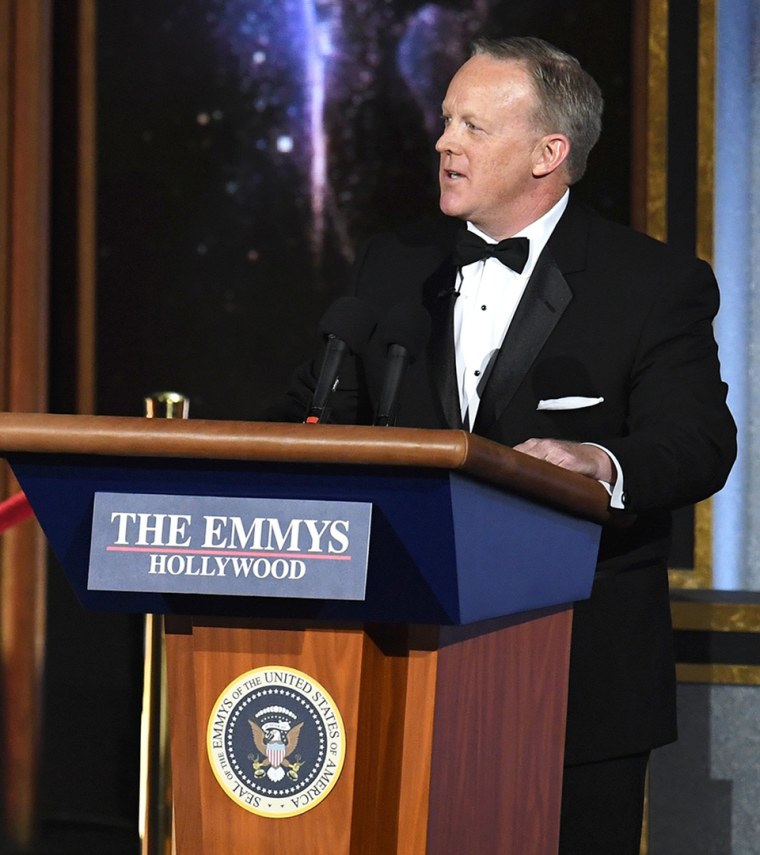 "That really soothes my fragile ego. I can understand why you'd want one of these guys around," Colbert joked, before asking the crowd to give it up for "Melissa McCarthy." (The real McCarthy did appear to applaud.)
Spicer's cameo at the ceremony came one week after McCarthy won an Emmy for hosting a "Saturday Night Live" episode in which she played him.