Hey, did you hear? There's a little awards show coming up this Sunday. And since you can't have an awards show without also having parties and swag suites to go along with it, there's a lot to keep track of this weekend. Here's a rundown of some of the bigger events of the weekend, in case you're choosing to live vicariously through the likes of Jon Hamm. And also, a programming note: I'll be inside the big show Sunday night, so don't forget to follow me on Twitter (@courtneyatmsnbc) if you're looking for insider updates.
Friday night
While there have been some smaller kick-off type events all week, Friday night is when the varsity crowd shows up in full force. The big agencies who represent the bulk of the talent (CAA, ICM, WME, and the like) are throwing big bashes tonight. There's also the TV Academy's Performers Nominee Reception, which involves celebs like Jon Cryer, Connie Britton and Melissa McCarthy taking over the Pacific Design Center in West Hollywood.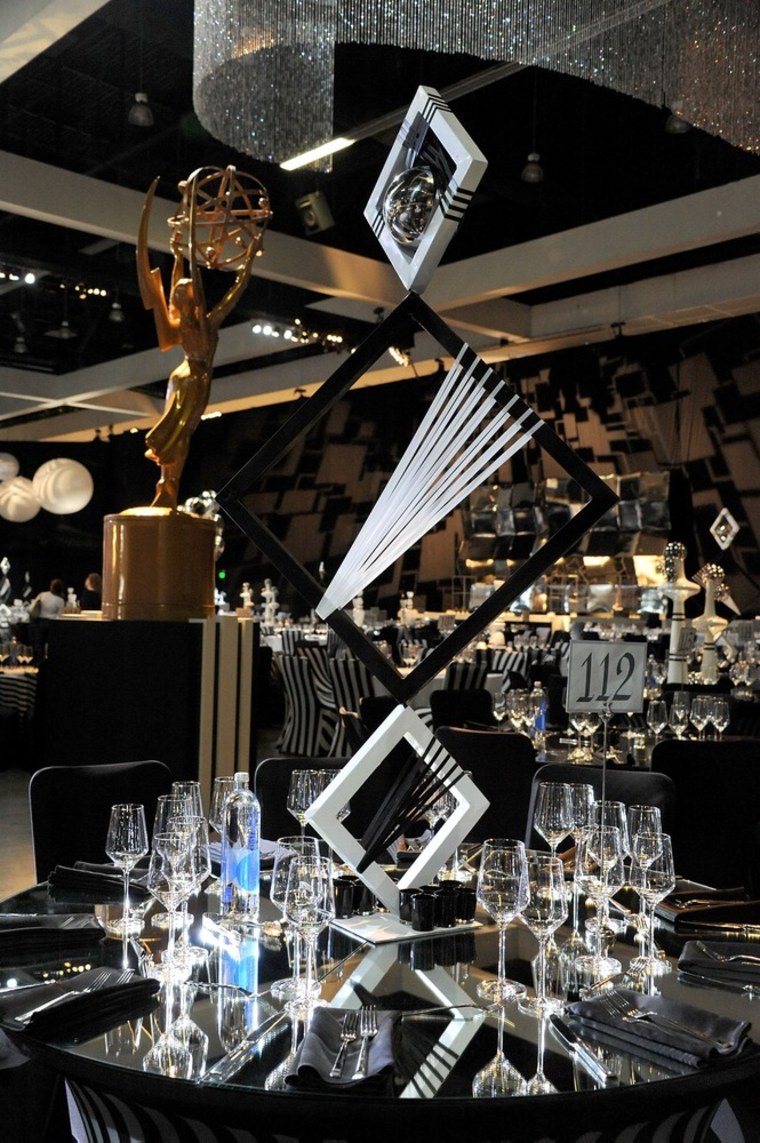 Saturday
The night's big bash: The Evening Before Party, the Motion Picture & Television Fund's ultra-exclusive (i.e., no camera's allowed inside) fundraising party. Jon Hamm, Tom Hanks, Rita Wilson, Neil Patrick Harris and Ellen DeGeneres are among those who are expected.
And until this point, I've kept mum about those swag suites. That's not for lack of gifting opportunities; they're as plentiful as usual. But if you're going to pick JUST ONE do be a part of, you'd want to be on the list for the HP Gift Lounge backstage at the Nokia theater, where the Emmys are actually happening. Oprah, Alec Baldwin, Blake Lively, Matthew Morrison, Leighton Meister, Sofia Vergera and Charlie Sheen are among those who are expected.
Sunday
The big day ... as soon as the Emmys wrap, there will be a mass exodus to the Governor's Ball. This year, the theme is '60s mod, and it's more a drive-by than a destination for the night. So, expect many of the nominees to head from there to the Entertainment Tonight party (all nominees get invites), an event that historically has one of the most sought-after gift bags of the weekend, but this year will also feature a performance by Stevie Nicks. The rival party of the evening: HBO's, which goes late into the night. Steve Buscemi, Kate Winslet and Peter Dinklage are all expected, and the prolific Wolfgang Puck will cater.
Check back Sunday evening to find out who won what and who wore what, and Monday morning for wrap-ups from the night's later festivities.
Related content: