If you're still in doubt that little Hermione Granger could ever possibly grow up, Emma Watson shatters that delusion with a very sexy new British GQ cover.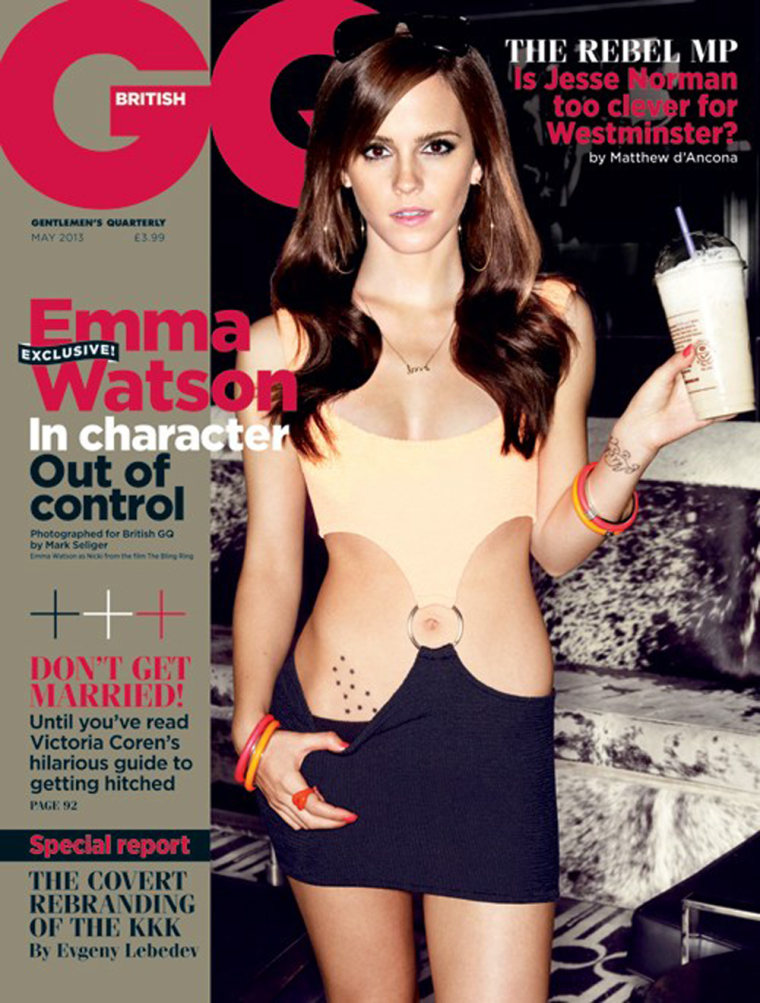 The 22-year-old actress appears in character as Nicki, the Hollywood thief she portrays in Sofia Coppola's new film "The Bling Ring." And while we've been watching Watson distance herself from the "Harry Potter" days for a few years now, it's always shocking to get a glimpse of a kid star transitioning into full-blown celebrity siren (here, we did this search for you). But if there's anyone who's been handling it all with grace and style, it's Watson.
"The character is everything that I felt strongly against -- she's superficial, materialistic, vain, amoral. She's all of these things and I realized that I hated her," Watson tells GQ. "How do you play someone you hate? But I found it really interesting and it gave me a whole new insight into what my job, or my role as an actress, could be."
It's refreshing that an actress who achieved fame at such a young age still has the presence to reject the "superficial" and "amoral" pursuits that manage to put so many of her peers in the headlines these days. And it's doubly reassuring that she recognizes what making "The Bling Ring" was about.
"This has been a really big departure for me; it's a really big character," Watson said. "That's so exciting for me because it meant I was really acting."
See? Change can be a good thing.
Related content: