She may be best known for the role of Hermione Granger, the lone girl in the trio of best friends at the heart of the "Harry Potter" movies, but now Emma Watson has made her mark with her real-life role as a feminist.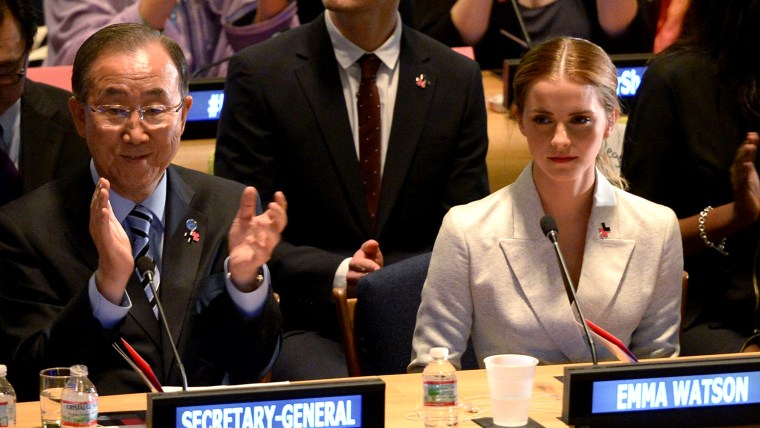 On Saturday, the actress and United Nations Women Goodwill Ambassador delivered a stirring speech at the U.N. headquarters in New York to launch the HeForShe campaign in support of gender equality.
Here are some highlights:
"You might think, 'Who is this Harry Potter girl? What is she doing at the UN?' I've been asking myself the same thing. All I know is that I care about this problem and I want to make this better."


"I decided that I was a feminist. This seemed uncomplicated to me."


"My recent research has shown me that feminism has become an unpopular word. Women are choosing not to identify as feminists. Apparently, I am among the ranks of women whose expressions are seen as too strong, too aggressive, isolating and anti-men."


"Feminism, by definition, is the belief that men and women should have equal rights and opportunity."


"Men, I would like to take this opportunity to extend your formal invitation: Gender equality is your issue too."

Follow Ree Hines on Google+.