So far, we've gone behind the scenes, checked out the posters and learned how star Dan Stevens dealt with his beastly transformation in the upcoming live-action remake of Disney's animated classic, "Beauty and the Beast."
What we haven't really seen yet is Belle (Emma Watson) in her memorable opening scenes, where she strolls through town and is shown as a local — who's also a bit of an outsider.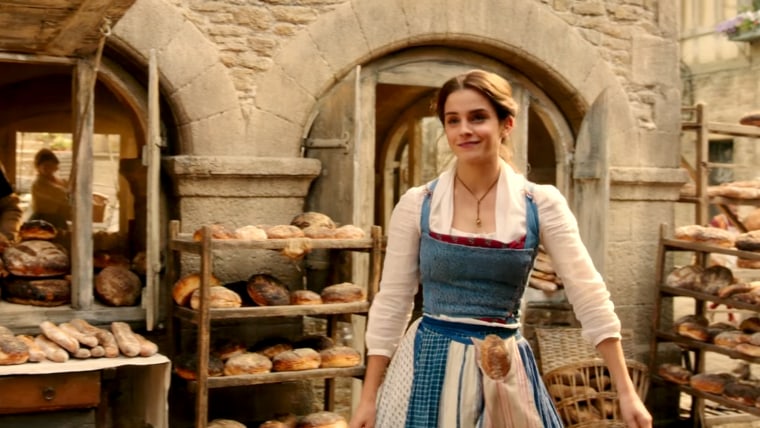 Well, time to remedy that situation! Say "bonjour" to a special clip released Monday:
RELATED: New 'Beauty and the Beast' posters are here — and they're perfect!
In the clip, Watson brings Belle (aka Beauty) to life with her namesake tune originally written by Howard Ashman and Alan Menken for the 1991 musical.
"I was like, 'I have to tell this story. Oh, my God if I don't do this, nothing else makes sense,'" Watson told Entertainment Weekly in the magazine's cover story. "(It) made me feel that I had something else to give and offer."
RELATED: Dan Stevens reveals beastly process behind 'Beauty and the Beast' transformation on TODAY
We just bet!
"Beauty and the Beast" opens in theaters on March 17.
Follow Randee Dawn on Twitter.