Emma Watson has been at ease in front of the camera since she starred in the first "Harry Potter" film at the age of 10. But that's when she's acting.
"Hamilton" creator Lin-Manuel Miranda discovered Watson's shy side when the two joined forces for a video to promote HeForShe, the UN gender-equality organization the actress and Goodwill Ambassador supports.
Miranda agreed to showcase his impressive freestyle rap skills for the cause — but only if Watson agreed to drop a beat for him.
MORE: Emma Watson issues royal decree: I'm not dating Prince Harry
"English schoolkids, this is what we do all the time," she joked nervously. "We just beatbox."
After blushing, laughing and warning him that "This is going to bad" — and laughing and blushing some more — she gave it a try.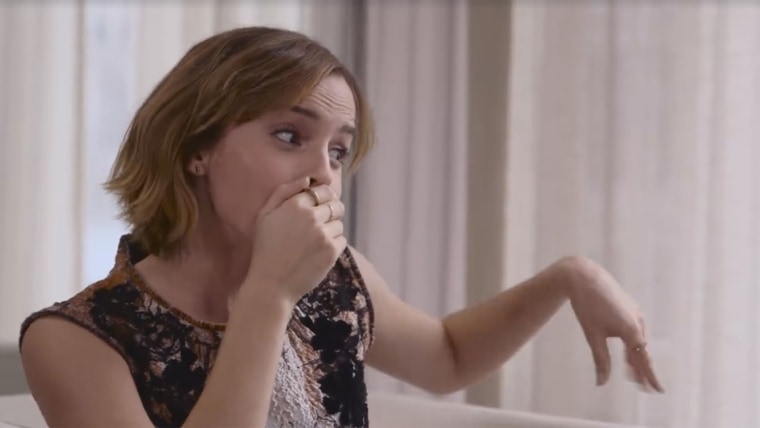 And she wasn't bad!
MORE: 'Don't be ashamed': The life-changing advice Emma Watson's mother once gave her
While Miranda laid down the rhymes ("Women are half of the people on Earth / And yes, they should've been equal since birth"), she kept the time — and kept us entertained.
This wraps up a big week for rhyme-master Miranda, who freestyled alongside President Obama in the Rose Garden Monday before getting some beatbox backup from our very own Jenna Bush Hager on Wednesday.
Follow Ree Hines on Twitter.