Emma Stone is well known for her acting and singing ability, and now she can add a truly amazing Britney Spears impression to her list of talents.
During a recent rapid-fire "73 Questions" segment with Vogue, Oscar-nominated Stone showed off her stellar mimicking skills when she purred the first line of Spears' hit "...Baby One More Time."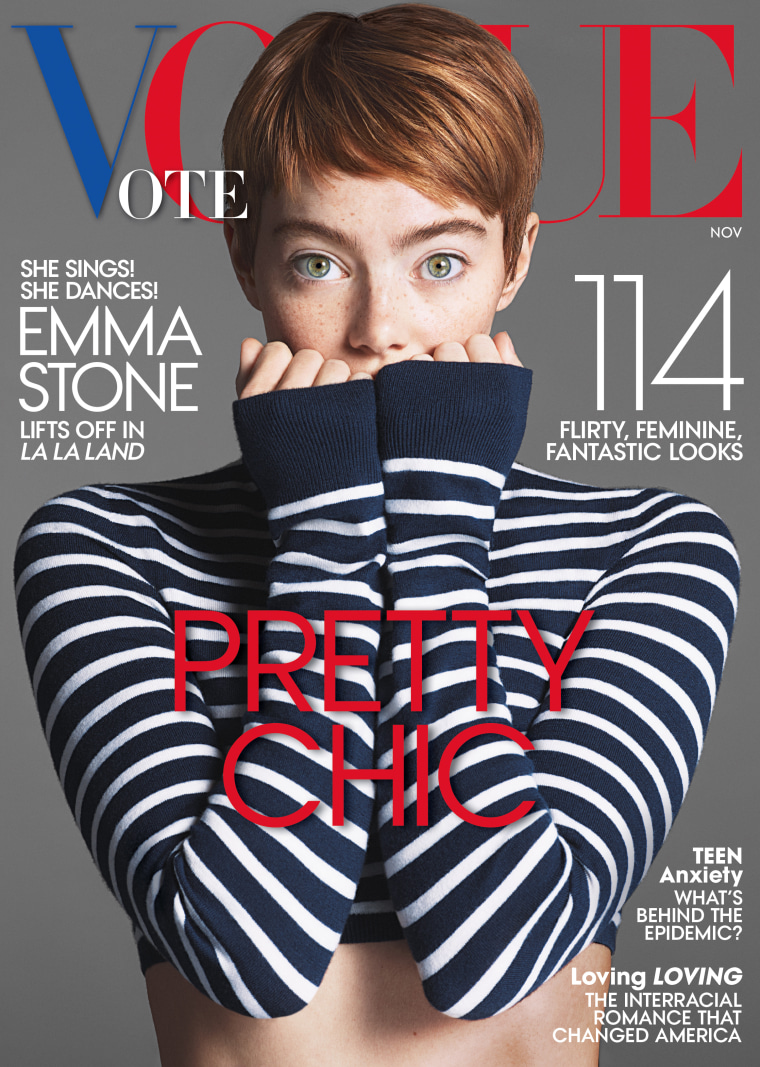 The actress, who shows off her fresh new pixie cut on the cover of Vogue's November issue, answered a handful of questions about her fellow Hollywood stars from the comfort of her L.A. apartment.
Who's funniest? "I think Jesse Eisenberg is one of the funniest people in the world," Stone, 27, said of her "Zombieland" co-star.
She also revealed the truth about her "Crazy, Stupid, Love" and "La La Land" co-star Ryan Gosling. The actor, she deadpanned, is "bloodthirsty and vengeful."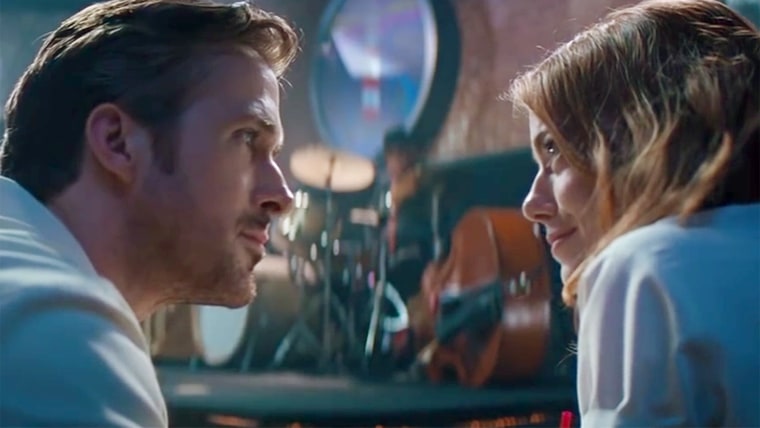 The "Amazing Spider-Man" star also listed the celebrities who've made her most starstruck: "First Wives Club" star Diane Keaton, "Saturday Night Live" producer Lorne Michaels and two-time Academy Award winner Tom Hanks. "I cried in front of all three of them," Stone confessed.
The actress said that if she could grab coffee with anyone in history, it would be late "SNL" comedian Gilda Radner, who died of ovarian cancer in 1989.
RELATED: Did Emma Stone chop off all of her hair? See her new look on the cover of Vogue
More highlights from Stone's chat:
One thing Stone can't live without? "Love," she said. "In whatever form that takes."
The hair color she enjoys having the most? "Probably red."
Favorite foods? French fries ... and brussels sprouts.
Actor she'd like to film a love scene with? "Marlon Brando — in 'On The Waterfront.'"
Advice she'd give to her teenage self? "Stop with the self-tanner. It's enough."
Viewers also get to meet Stone's sweet golden retriever, Ren!
Check out the full chat in the video above.