Timeless tunes. You know, the ones that stand the test of the years and remain popular despite trends or the rise and fall of any particular artist. So which artists have created songs that are considered timeless today? Frank Sinatra? Elvis? The Beatles? Duran Duran?
Nope: Think Nirvana, Eminem and Journey, thank you very much.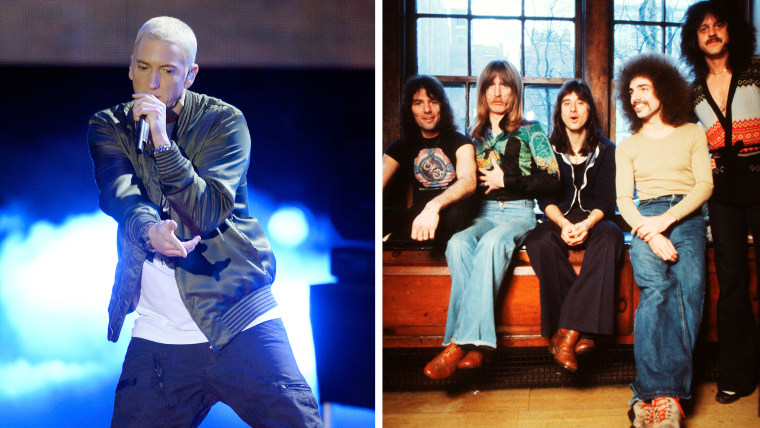 Say what? Well, according to a chart compiled by Matthew Daniels, editor of Polygraph, they're among the Top 10 artists whose tunes continue to rock our world, years after release. Daniels took Billboard's Top 100 charting songs from 1950-2005 and cross-referenced them with Spotify's play count to get his result, and here's his Top 10 "most timeless" list:
(You can check out where other songs place in a searchable, interactive chart at the Web page).
That said, Daniels' methods may not pass anybody's scientific sniff test. Spotify's 75 million listeners are naturally younger, tech-savvy and somewhat self-selecting in what they want to hear over and over. And some of the biggest artists of yesterday and today like The Beatles and Taylor Swift are not on the music service.
So the next time you're thinking of what defines "timeless," sure, consider Blackstreet's "No Diggity." But also remember that Linkin Park's "Numb" probably won't be the first song played at anybody's wedding any time soon.
If any songs should be considered timeless, it's first-dance wedding music; perennial favorite "Unforgettable" by Nat King and Natalie Cole only turns up at No. 2,740 most "timeless" on this chart.
Ouch!