Well, this is just supercalifragilisticexpialidocious!
Emily Blunt and Lin-Manuel Miranda from Broadway's hit show "Hamilton" are officially starring in the live-action Disney adaptation of "Mary Poppins Returns." The feature film is set to take place in Depression-era London, and the two children from the original (Jane and Michael Banks) will be all grown up. Michael will have three of his own children.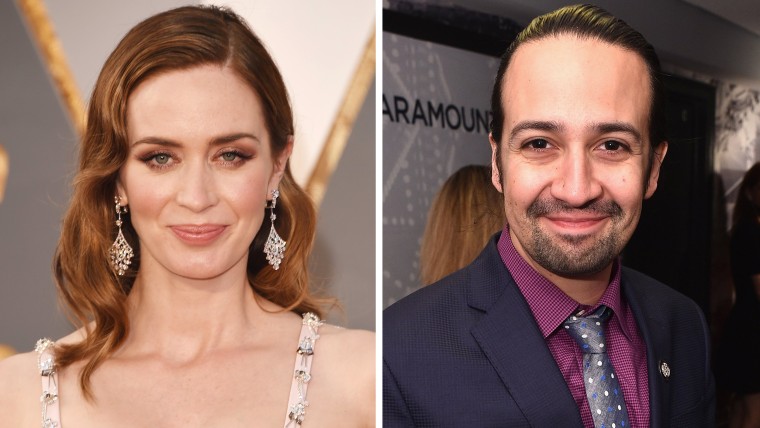 MORE: Julie Andrews gives blessing to new 'Mary Poppins' movie: 'It's time'
Blunt will play Poppins, the magical nanny originally embodied by Julie Andrews in the 1964 Oscar-winning film based on the P.L. Travers' books. Miranda will play a new character, a lamplighter named Jack. (No word yet on whether he'll need to learn a Cockney accent, as Dick Van Dyke sort of did to play chimney sweep Bert.)
"Through her unique magical skills, and with the aid of her friend Jack, [Mary Poppins] helps the family rediscover the joy and wonder missing in their lives," Disney said in a press release.
The film will be directed by Rob Marshall, the director behind such modern-day movie musicals as "Chicago" and "Into the Woods" (which also starred Blunt) and Tony-winners Marc Shaiman and Scott Wittman are set to create a new score and songs. There's no indication yet as to whether Andrews (who is 80) or Van Dyke (who is 90) will make cameos in the new film.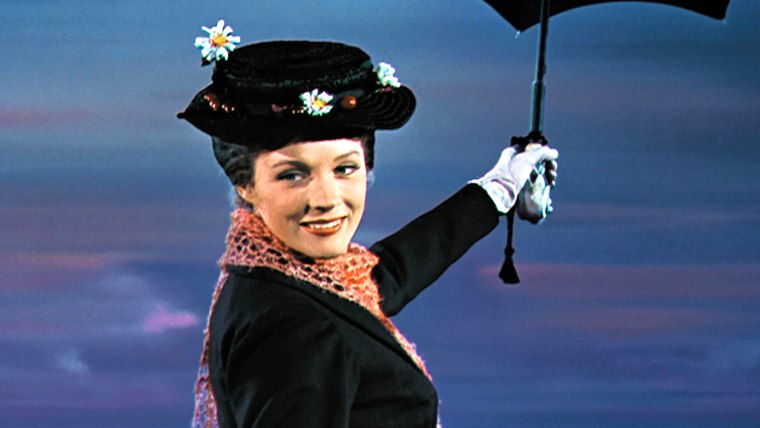 MORE: Dick Van Dyke leads flash mob in epic 'Mary Poppins' singalong for 90th birthday
"Mary Poppins Returns" is set for release in December 2018. That's a very nice spoonful of sugar!
Follow Randee Dawn on Twitter.