Emilia Clarke has gone from Mother of Dragons to Sexiest Woman Alive!
Esquire bestowed the actress with the latter title in its November 2015 issue. In the magazine's cover story, Clarke revealed how she was cast in "Game of Thrones" as Daenerys Targaryen — after the HBO hit's pilot had already been shot.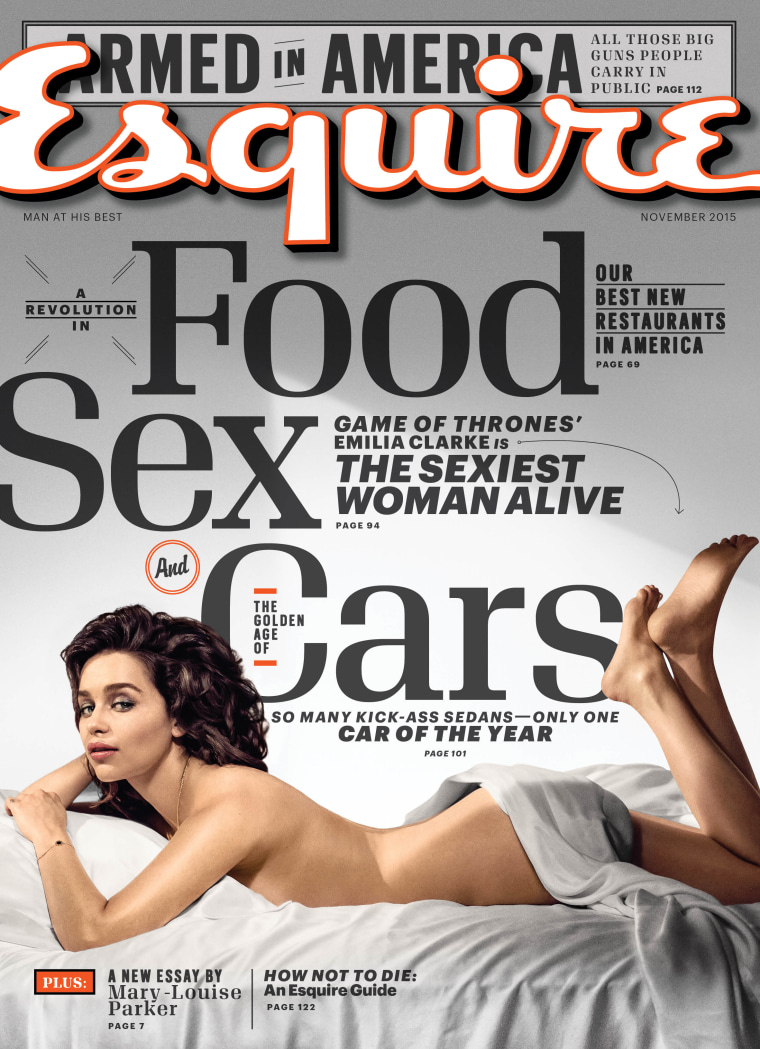 "My agent told the casting director, 'I know that the breakdown for this character is tall and willowy and blonde. I know she's short and round and brown, but I'd like you to see her,'" Clarke recalled.
The 28-year-old beauty added that she had a quick cram session to brush up on George R.R. Martin's weighty tomes, "A Song of Ice and Fire," which inspired the television series.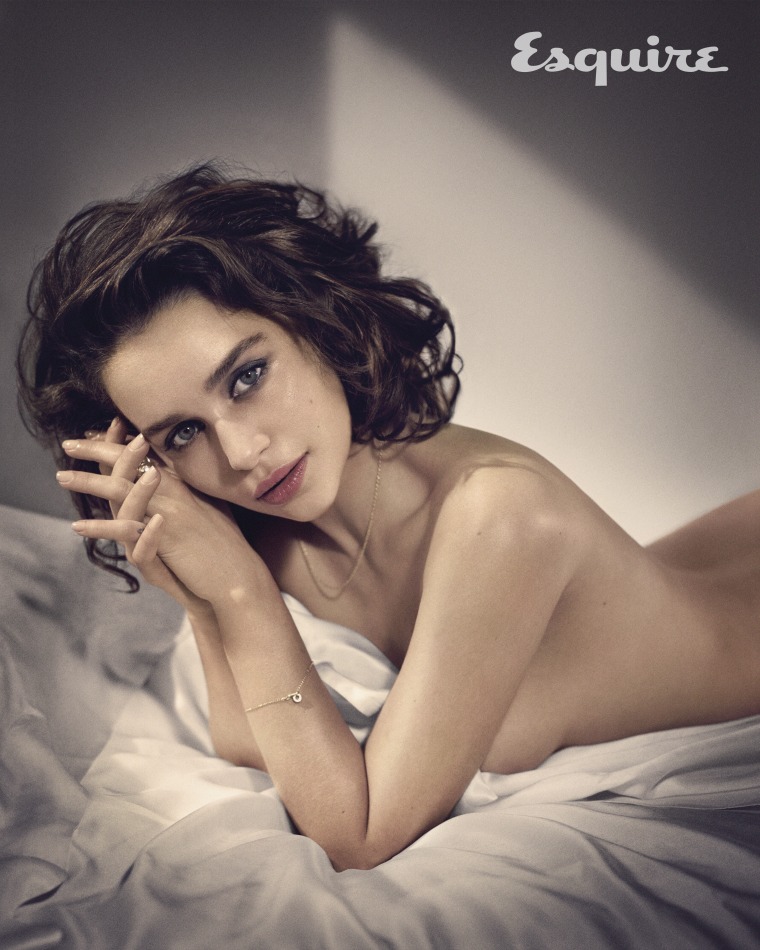 "I had two scenes which told me nothing and not very much time in which to read all those [George R.R. Martin] books," Clarke said. "So I did what every good actor does and Wikipedia'd the living crap out of it."
She immediately had a sense that the show's producers were looking for "someone who could grow before your eyes in one season, who could gather strength and show vulnerability."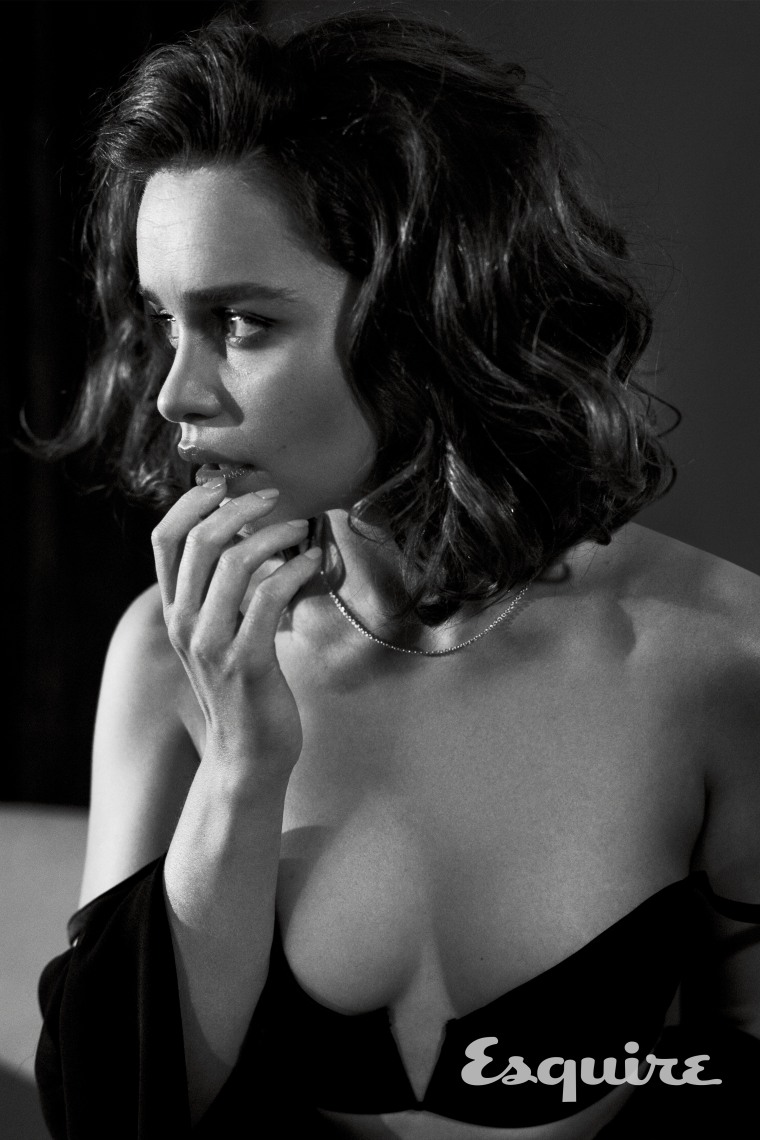 Clarke, who was 23 when filming the show's early episodes, said that some of the more graphic scenes were difficult for her.
"Once, I had to take a little time out. I said I needed a cup of tea, had a bit of a cry, and was ready for the next scene," she said.
While the London-born actress isn't the first in her family to enter show business — her father worked in theater as a sound engineer — she said she did receive a parental warning before "Game of Thrones" propelled her to stardom.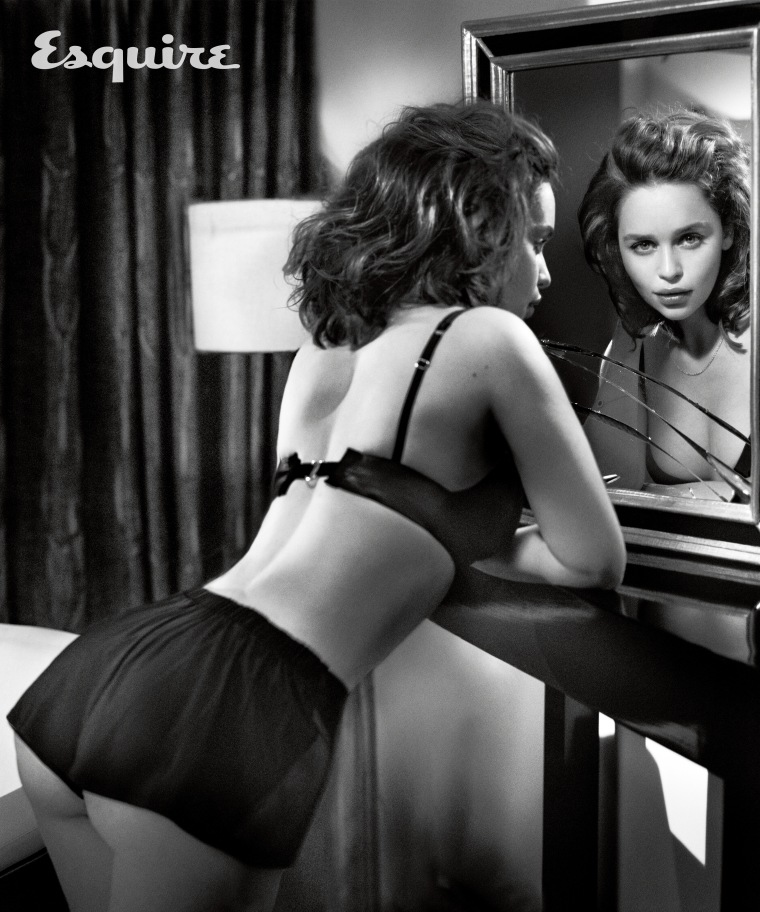 "He was crew, not cast; there's a big divide," Clarke said of her dad. "He wanted me to be very realistic about the whole thing, about how nobody makes any money. The only line you'll ever need to learn, he told me, is, 'Do you want fries with that?'"
RELATED: Goodbye Westeros, hello Comic-Con! See the 'Game of Thrones' cast out of costume
But it's unlikely that Clarke's career will slow down anytime soon. The actress also recently starred alongside Arnold Schwarzenegger as John Conner's mother in "Terminator Genisys."
As for her Esquire honor, Clarke is in good company: The magazine's past two picks for Sexiest Woman Alive were Penelope Cruz and Scarlett Johansson.
The November issue of Esquire will hit newsstands Oct. 20.