Sir Elton John loves inviting fans on stage during his shows, but he has very little tolerance for them disrupting him.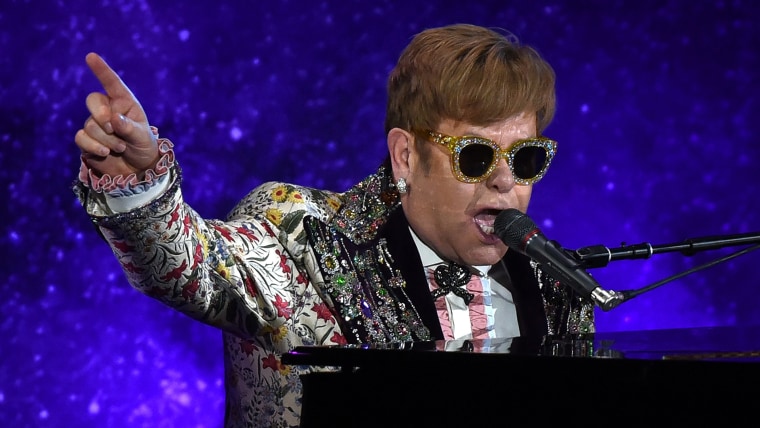 The British pop star walked off stage Thursday night after one fan wouldn't leave him alone.
"A fan put his hands on the piano keys while I was playing and continued to do so even after I asked him to stop," John said in a statement given to TODAY. "He then proceeded to reach over the piano and try to take pictures, completely disrupting the performance."
John, 70, typically invites the crowd on stage when he performs his hit "Saturday Night's Alright for Fighting," something he described as "a lovely part of the show where I get to meet them, shake their hands and have them right there with me while I play."
The singer seemed to enjoy having the fan on stage, until he wouldn't leave him alone. Growing increasingly frustrated, the singer cursed at him before walking off stage. (Editor's note: The video contains graphic language.)
"This guy was rude, disruptive and had no care or respect for our show and so I let him know how I felt," John continued.
After the offending fan was removed, John returned to his piano. He ended the show on a triumphant and peaceful note, playing the crowd-favorite "Circle of Life."