/ Source: The Associated Press
A constellation of music icons, celebrities and dignitaries gathered for simultaneous shows at Madison Square Garden and Radio City Music Hall to raise money for victims of Hurricane Katrina.
New Orleans was well-represented onstage at Tuesday night's "From The Big Apple To The Big Easy" concerts: The Neville Brothers performed, soul great Irma Thomas sang the appropriately titled "It's Raining" and jazz pianist Allen Toussaint backed up stars like Lenny Kravitz and Elvis Costello.
Others at the two shows included Elton John, John Fogerty, John Mayer, Joss Stone, The Dave Matthews Band, Jimmy Buffett, Simon & Garfunkel and former President Clinton.
Like other New Orleans residents, Toussaint is trying to comprehend how he'll rebuild — and proving that he hasn't been broken by Katrina.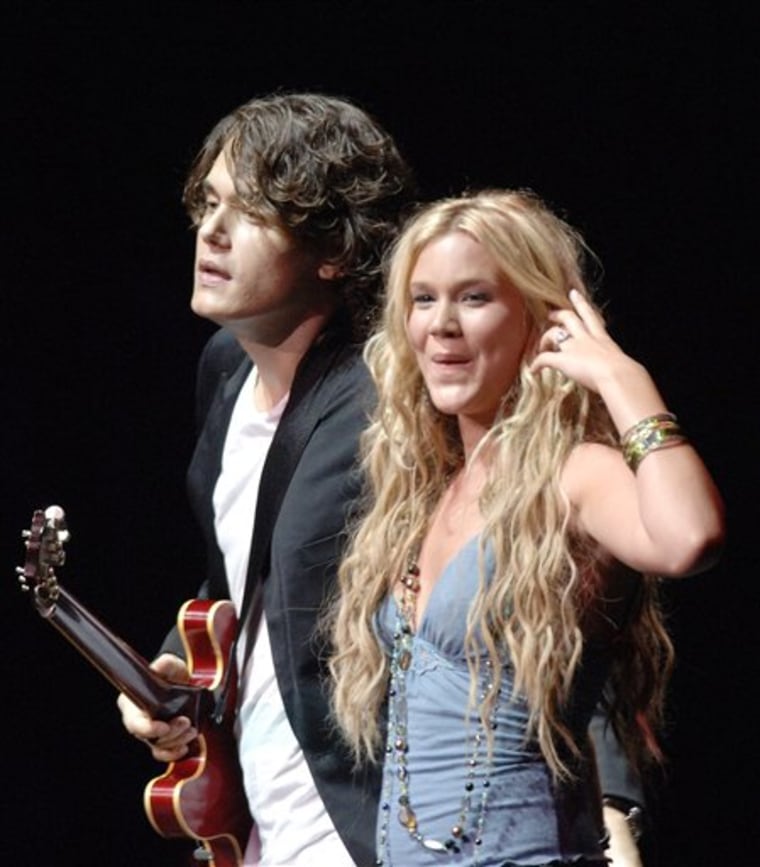 "My spirit is high and I'm ready to go get started all over again, not only on my own possessions but anything I can do about my beloved city," he told The Associated Press backstage at Madison Square Garden.
Fogerty, who sang "Born On The Bayou," said he had to do more than write a check.
"My whole musical upbringing was greatly influenced by the South, particularly New Orleans, a place that I have loved to visit and even been honored by the confusion that people think I'm from there all the time," he told AP. "On that level, being able to help, it helps me to heal my broken heart I guess."
Elvis Costello said it was critical to keep the focus on the tragedy: "When the media attention switches away from this story onto the next thing that happens in the world, the circumstances will still be there."
Except for a joke about President Bush by Bette Midler — which promptly got her booed — the evening's focus was not on the divisive politics of the tragedy, but on the music that has brought communities together in its wake.
"It was a call to arms, and we responded," Buffett said.