Of all the female comedians dominating Hollywood over the past year, one of our favorites is Ellie Kemper, whose hit show "Unbreakable Kimmy Schmidt" is set to premiere its second season in April — and was already picked up for a third.
And it helps that the 35-year-old's mentor is none other than Tina Fey.
"I look up to Tina Fey a lot," Ellie told TODAY.com while promoting her campaign for the new Buick Cascada soft-top convertible car. "I've learned so much from her."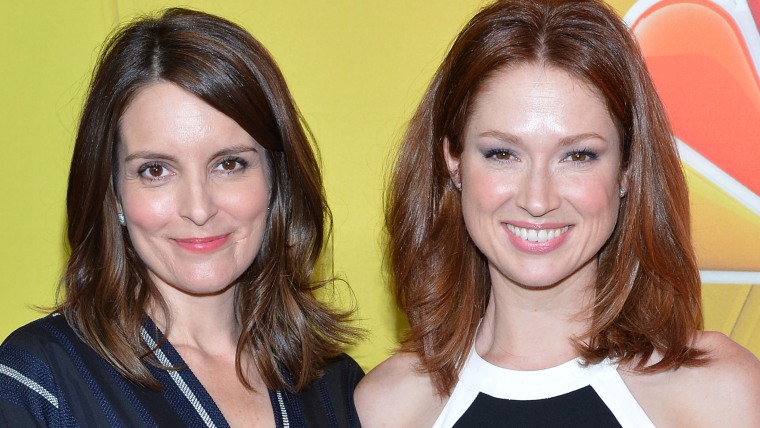 "It's not like she ever sat me down and gave me career advice, but I learn just by watching her," the bubbly redhead said of Fey, a co-creator of "Kimmy Schmidt."
"She's a very calm, hardworking, focused person who is fair and kind to her crew," Kemper continued. "She's all about the work. So, I really admire that and I try to emulate that quality in her. She never complains, which can be frustrating because I am a complainer, but around her I have to not complain."
RELATED: From Boy George dance parties to home videos: Our 5 favorite Ellie Kemper moments
The actress also offered own advice for young women looking to pursue their dreams.
"It's about making sure you're speaking up and your voice is being heard and you aren't intimidated by any project," she noted. "It's about going after what you decide you want to go after and don't allow yourself to be bullied in any way."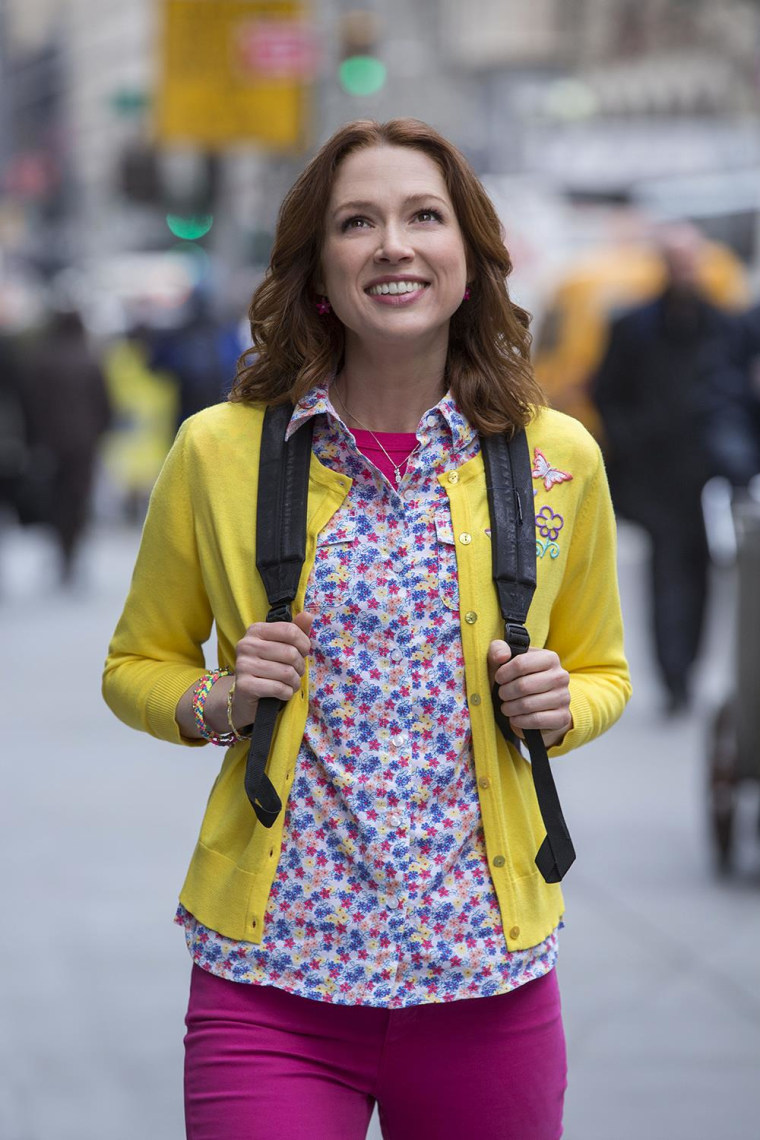 Being a comedian wasn't always Kemper's passion, but she went after it wholeheartedly once she discovered her knack for improv.
"I wasn't the class clown or anything and I didn't consider doing comedy professionally or really at all," she revealed. In fact, it was only after she spent her freshman year at Princeton on the bench at field hockey games that she considered another pursuit.
"I quit the team and one of my hall mates suggested I try out for an improv group," Kemper recalled. "It was sort of my defining experience. It's so hard to make a path for yourself when you're in any sort of artistic pursuit. So, I just kept writing and performing in my own shows, and that's how I was able to build a career from that. "
RELATED: From 'Moesha' to Walkman, the 9 funniest '90s references on 'Unbreakable Kimmy Schmidt'
She's since been nominated for several awards, landed a recurring role on "The Office" and is now starring in "Unbreakable Kimmy Schmidt." "It's a dream come true," Kemper said. "It's truly a blessing. "
And even though she's seemingly hit a peak in her career, Kemper takes the same advice she's doling out to young women by setting more goals for herself.
"I want to be in a Woody Allen movie and I want to write a book," she said. "And I believe both are possible!"