When "Grey's Anatomy" star Ellen Pompeo signed a $20 million deal in late 2017, she became the highest paid actress on a primetime TV drama.
But now 48-year-old Pompeo is quashing rumors that her landmark paycheck caused two of her former co-stars, Jessica Capshaw and Sarah Drew, to exit the series.
"It's absolutely not true," Pompeo said of the chatter during her Thursday appearance on "The Ellen DeGeneres Show."
Both actresses left the long-running ABC medical drama earlier this month, with rumors swirling that Pompeo's salary made "Grey's" unable to keep them on.
While Pompeo wasn't certain why Capshaw and Drew are no longer cast members, she guessed it was a creative decision on the show's part.
"I mean, I'm not involved in these kind of decisions; however, there's a few problems that you encounter doing a show for 14 seasons," she explained. "One of them is the writers have a really hard time creatively thinking up new stories for all these characters. I think we have 16 regular cast members, and I think it's always sad when we lose people for whatever reason."
"Whether they want to go or don't want to go, it doesn't make it any easier," she added.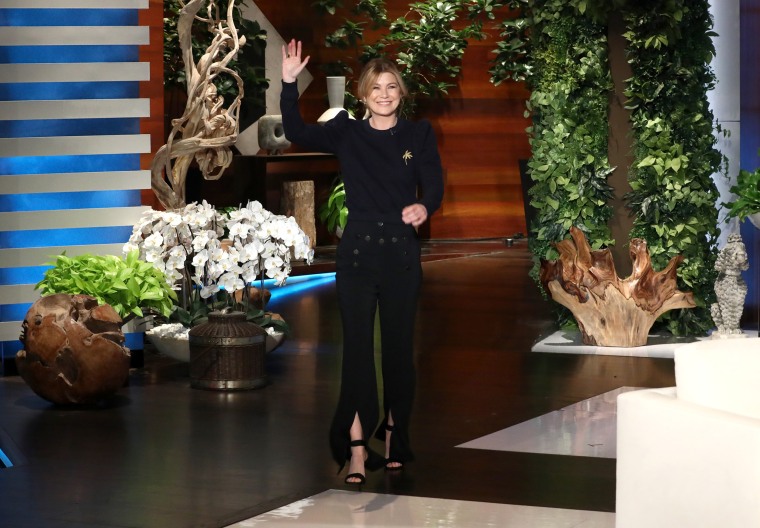 Pompeo, an outspoken advocate for equal pay for women in Hollywood, revealed she was upset by the rumors because they create a catfight-like story where there isn't one.
"I think that it's important for us to not pit women against each other and to really dispel the notion that women are always victims," said the star. "You don't have to pit us against each other. We're not enemies. We do lift each other up and support each other, and we're not victims. We're very strong and we're capable of many, many things."
Watch the discussion in the video above.