Rachel Lindsay made TV history recently when she became the first black "Bachelorette" star.
And on Thursday she enjoyed another milestone when Ellen DeGeneres organized her own group date for her and six of her Season 13 suitors.
Filming for next season began about a week ago, Lindsay revealed, so she's already getting familiar with the guys.
In fact, the 31-year-old Dallas attorney told DeGeneres she'd already kissed one of the hunks.
"I know it sounds cliché, but it totally swept me off my feet," she said.
Once the men arrived for their group date, viewers learned that smooch was shared with Brian from Miami.
"She's a great kisser," he said boastfully.
"I second that," added Willie, also from Miami.
DeGeneres then put the men to work, making them strip off their shirts and dance sexily with audience members for cash tips.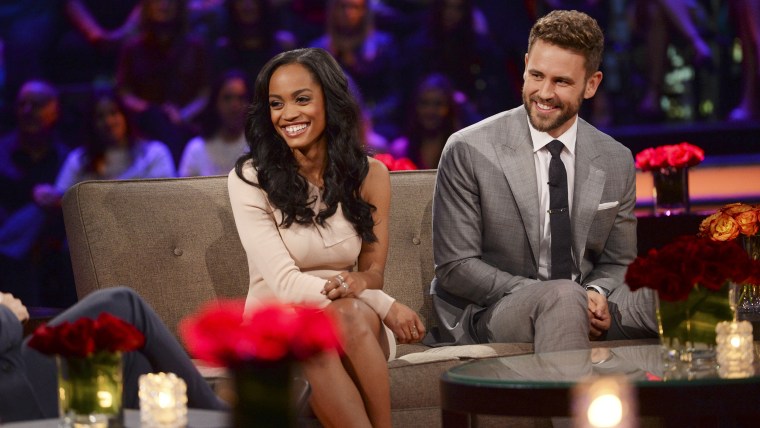 RELATED: Rachel Lindsay to make TV history as the first black 'Bachelorette'
While speaking alone with DeGeneres, Lindsay revealed she was looking forward to getting to know the men — and maybe even falling in love.
"For me, it's no secret, I'm super skeptical, but I will honestly say I'm so hopeful," said the star . "I have an amazing group of men and I see a lot of potential and I'm really, really excited to see where this goes."
We're excited too!
Season 13 of "The Bachelorette" premieres May 22 on ABC.