Drew Barrymore is experiencing the ultimate #FlashbackFriday.
Fresh off a cover shoot for Instyle magazine's February issue that saw the 43-year-old actress re-create some of the fashion looks that she wore as a kid, Barrymore was convinced to continue in the same vein during an appearance on "The Ellen DeGeneres Show."
But the look that Ellen chose for her good friend was a slightly more over-the-top version.
While Barrymore was a good sport, she acknowledged that the outlandish fashions that she sported as a young child were signs that her upbringing wasn't as glamorous as it appeared on the outside. After Barrymore broke big as a 7-year-old on 1982's "E.T.: The Extra-Terrestrial," her childhood was dominated by working on movie sets. By 14, she sued her parents for legal emancipation.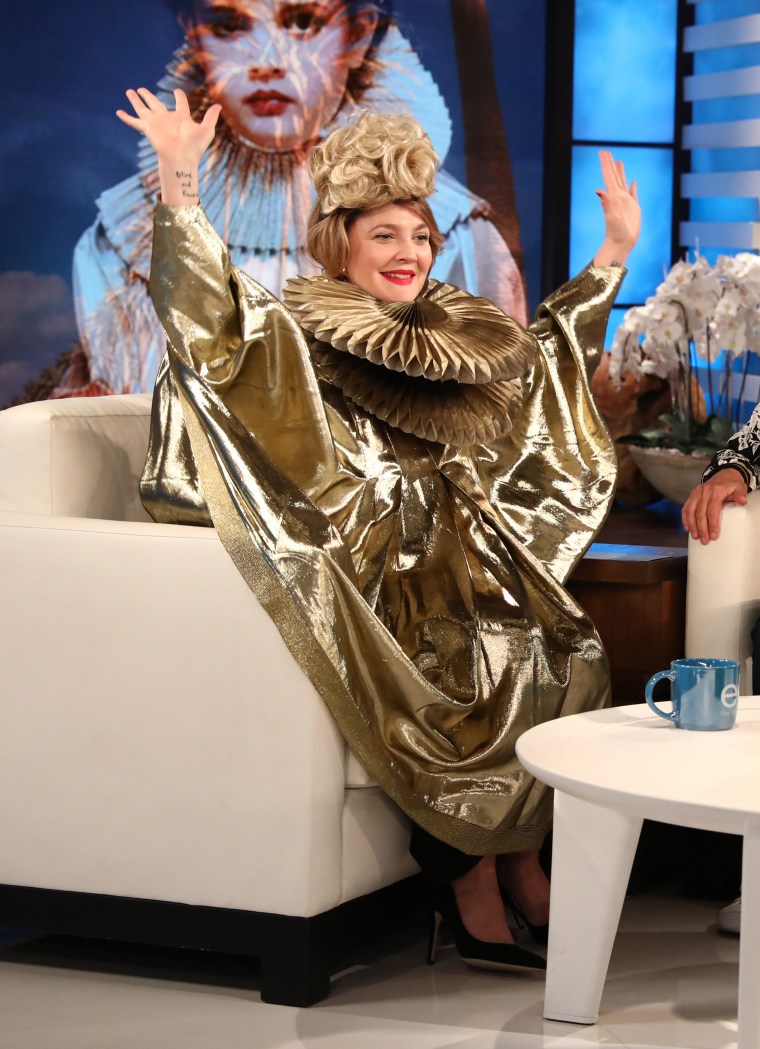 "None of those pictures were taken at home," she told InStyle. "Not like people would necessarily have pictures of me at home, but it's almost like I never was at home. I was always out and about."
As she told Ellen on Friday, those experiences helped shape her into a loving mother for her own daughters — Olive, 5, and Frankie, 3.
"When the doctor said you're having a girl," Barrymore recalled of her first pregnancy. "I thought, 'Here we go, mother issues.'
"(But now) I realize I was put on this planet to be a good woman, in order to raise good women."