"Big Bang Theory" star Jim Parsons may be more like his geeky Sheldon Cooper than fans might think. During a visit to "The Ellen DeGeneres Show" Thursday, the host grilled him on when he'd marry his longtime partner, Todd Spiewak, while the actor sounded a bit like his theoretical physicist character in his responses. 
"I don't know!" he replied when asked if they would tie the knot. "You get so used to your life as it is ..."
Sounds a little bit like how Sheldon, even after years of dating Amy Farrah Fowler, has no interest in taking their relationship to the next level. (Just look at how long it took for him to give her a real kiss!)
"But 11 years is enough time to know (whether you want to get married)," DeGeneres pressed on.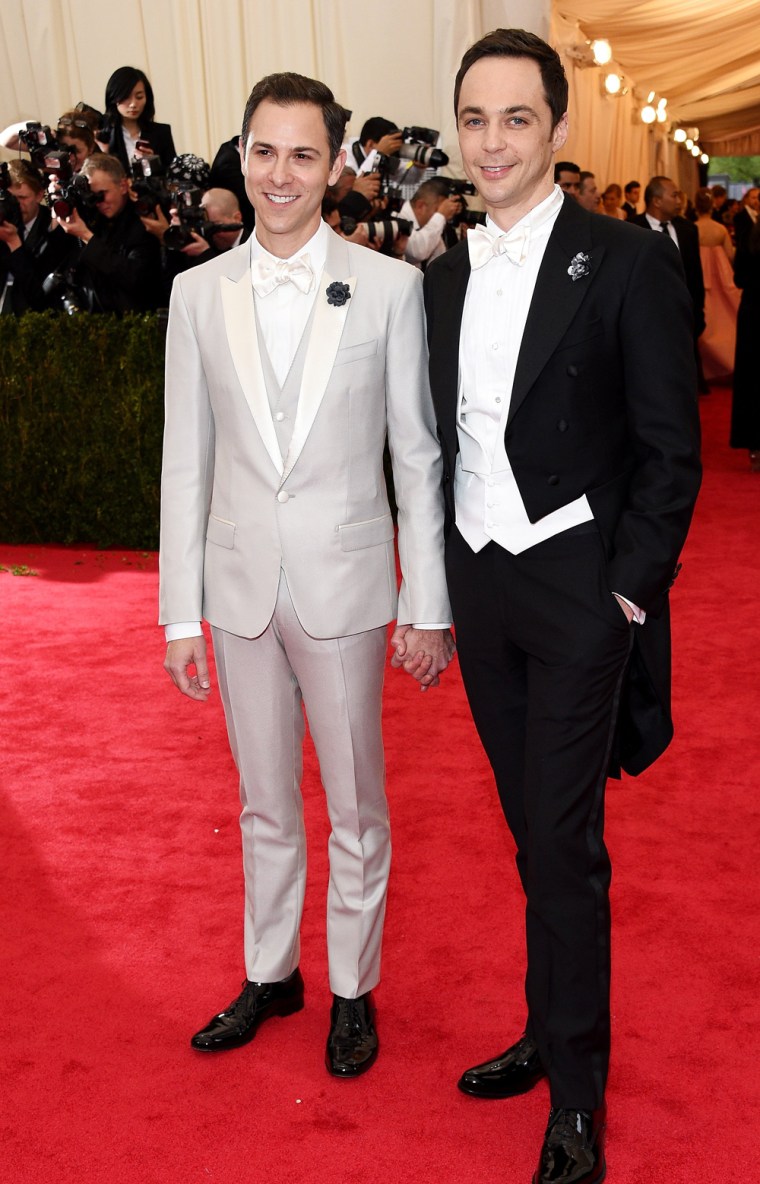 "He's watching, Todd. I'm not saying he's been discouraging it, I'm not!" Parsons insisted. "I feel like I haven't been enthusiastic enough about it, and now I feel like I'm a loser for the cause."
The private actor, who is currently promoting his new HBO movie "The Normal Heart," quietly came out in 2012 during an interview in The New York Times.
"When did you turn into my mother?!" Parsons later joked.
Though the actor likes to keep his private life private, he did show off his longtime love at the Met Gala. 
"It was the most interesting, eclectic collection of people I've ever seen in my life," Parsons gushed before going on to geek out about seeing football great Tom Brady and supermodel wife Gisele Bundchen. 
"They go every year," DeGeneres teased.
"I know, but I don't!" Parsons reminded her.
"The Normal Heart" airs May 25 at 9 p.m. on HBO.