It was a battle for the ages! Two titans of TV faced off for a series of increasingly hilarious jabs that ended in a big win — for viewers.
The last laugh volley was five month ago, but is the prank war really over between Ellen DeGeneres and Matt Lauer?
"I'm done," the talk show host vowed when she sat down with her pal Wednesday morning. "It's over!"
But Lauer, who endured several racy digital edits earlier this year, wasn't so sure.
"I have grilled my staff here to make sure nobody is in on any pranks," he told her. "No water will drop on my head. I even was going to change seats with you."
"Nothing is happening," she said. "I promise!"
The truth is, Lauer didn't really mind it so much. Sure, DeGeneres made him look like a "Fifty Shades of Grey" superfan and an enthusiastic foot fetishist, but he also had the chance to get in a few jokes at her expense as well.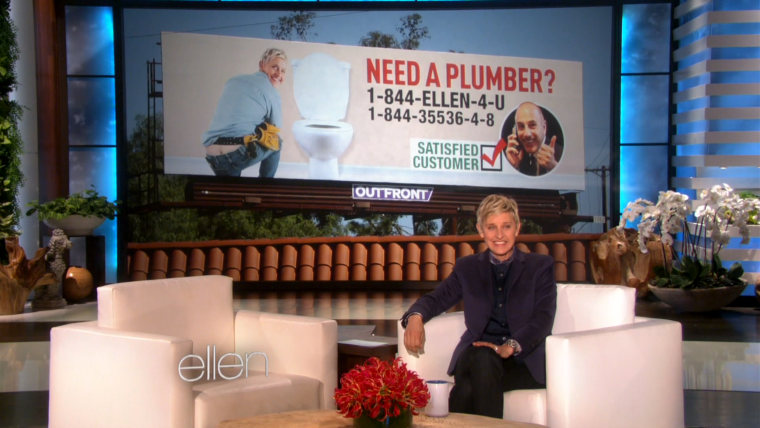 "I will say I got more feedback — positive — from that than almost anything else from the last five years, so thank you for that," he explained.
"And thank you for filling my car with ping-pong balls," she said.
But when Lauer admitted that he'll miss their back-and-forth, he learned the end of their war might just be a temporary detente.
"Well, I love you, and if you want me to keep doing it, I will," DeGeneres shot back with a grin.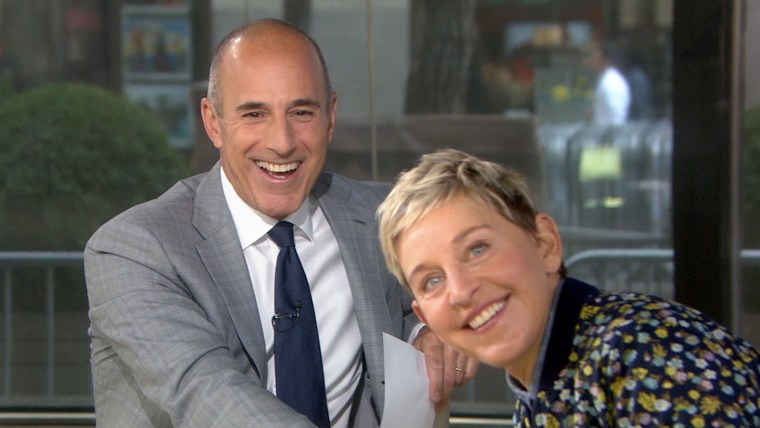 You can catch more from DeGeneres on "The Ellen Show," which just kicked off Season 13 this week. As for the prank war, well, we'll just have to stay tuned.