Ellen DeGeneres isn't just a daytime talk-show titan; she's also a prankster who loves to pull a fast one on her pals.
That's something TODAY's Matt Lauer knows all too well after their epic prank war earlier this year. But most of her tricks aren't so elaborate, like her go-to gag: the scare.
MORE: Ellen DeGeneres vows prank war with Matt Lauer is over, but is it?
DeGeneres recently celebrated her 2000th show, and in that time, she's scared celebrity guests 121 times. A new video roundup of those fantastic frights proves just why she keeps doing it.
Most stars, like Kristen Wiig and twice-scared Selena Gomez, deliver award-worthy screams before crumpling into defeated laughs. Others, like Emily Blunt and Carrie Underwood, make the best faces when they face their fears.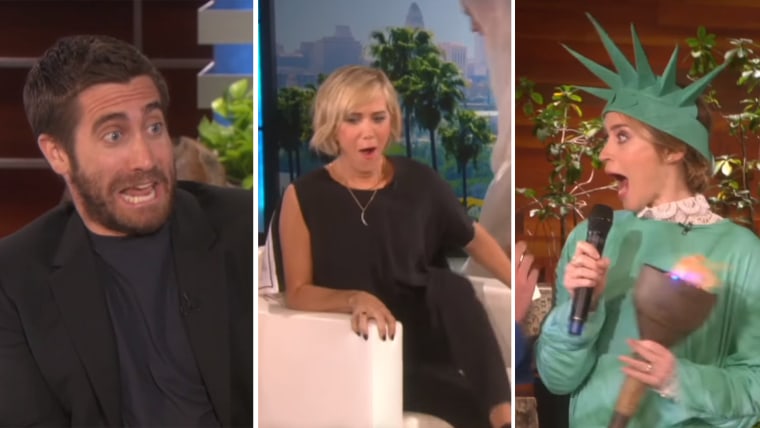 But you've got to love the guys who have the censors reaching for the bleep button, including Jake Gyllenhaal and a delightfully stunned Steve Harvey.
MORE: KLG on being 'naked' on 'Ellen': Nobody wants to see that
"I'm gonna cuss," Harvey warned the host. "I'm gonna cuss on your show."
And he sure did!
Watch all the screams for yourself.